Senators are still trying to negotiate and vote on the (Dis)Respect for Marriage Act. Late Thursday night, they took another vote with just 53 senators supporting the bill moving forward. There are still several votes left on this bill—and what could be sharp disagreements over inserting religious freedom into the bill. THE FIGHT TO STOP HR 8404 IS NOT OVER!
Below, we'll name the 12 senators who voted for cloture. One of them is Sen. Thom Tillis (R-NC), who went on and on in his press release about how he helped "Secure Robust Religious Freedom Protections"—in an attempt to cover up the fact that he voted for a bill that had zero religious freedom protections! And we'll explain below how this bill throws open the door for massive persecutio of people of faith!
It frustrates us that these 12 Republicans gave up their most powerful bargaining chip in the Senate—that of the 60-person vote requirement—for a bill to pass based on the hope that it would later be amended to include a weak religious accommodation amendment.
There is a mad scramble in the Senate to try to add a narrow religious freedom protection amendment—all after the fact. Now Republicans are relying on nothing more than a verbal promise from Democrats for an amendment that will provide very little protection for people of faith. There is a chance this could mushroom into a significant disagreement. The LGBTQ lobby opposes religious liberty accommodation provisions in any bill. A lot could happen in the next couple weeks. We must not give up.
There is very little time left to correct this error in the Senate. Send faxes to as many senators as possible right now! — Your Faith & Liberty team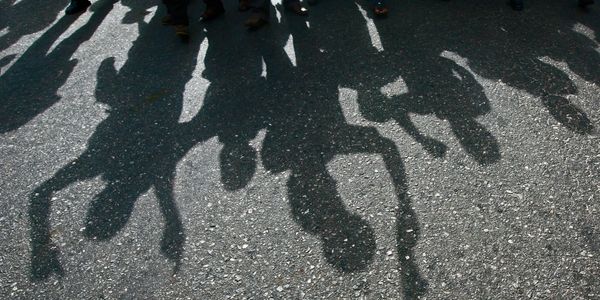 Promising a religious accommodation amendment (as narrow as it is proposed) was a Trojan horse to trick Republicans into voting for a bill that destroys marriage, harms children and targets people of faith … and the following 12 Republicans fell for it:
Sens. Susan Collins (ME), Thom Tillis (NC), Richard Burr (NC, retiring), Roy Blunt (MO, retiring), Shelley Capito (WV), Rob Portman (OH, retiring), Todd Young (IN), Joni Ernst (IA), Cynthia Lummis (WY), Mitt Romney (UT), Lisa Murkowski (AK) and Dan Sullivan (AK).
This bill will encourage both government and individual lawsuits against people of faith. Even if you win protracted litigation, the process is the punishment.
But this bill is not a law yet. It has to go through several more votes. We cannot give up yet.
The damage HR 8404 would cause is incalculable. This next vote will be close. We must bombard the Senate to demand each senator block this bill! There's still time to change the final outcome.
Our staff on Capitol Hill are starting to hear our talking points from some of the Senate and House members. Our concerns about religious freedom, child brides and polygamy are becoming more of a concern being expressed by these congressional members. Your faxes are having an impact, and our messages are starting to get through to these key leaders.
We cannot give up now.
In addition to our messaging, the same week the Senate voted for cloture on HR 8404, a senior career diplomat from Uganda has been speaking to members of Congress about her concerns over child bride marriages in her country.
Last week, Deputy Head of Mission Santa Mary Kinyera of Uganda publicly criticized child brides at a ceremony celebrating the pro-life Geneva Consensus Declaration. Although this Ugandan diplomat was not speaking about HR 8404, her speech raised concern about how this bill might open the door to foreign child bride and polygamous marriages. The timing was perfect.
The child bride abuse is already here in America. And HR 8404 will expand the problem.
Allison was a 15-year-old Australian who was pushed into a relationship with an American military man 10 years older than her. Her mom was facing medical problems and wanted to rid herself of the responsibility of caring for Allison. "I am still in disbelief at how easy it was for my mother to get the assistance of the U.S. Immigration and Naturalization Service and the U.S. Consulate in order to get me a fiancé [sic] visa. I arrived in the U.S. knowing only him," Allison shared.
"I endured 23 years of horrific abuse, and so did my four children. Nearly two decades later, the damage is still there" both physically and emotionally. It took Allison decades to reverse the abuse she says she faced, and she said it continues to take a toll on her children.
Children are not prepared to be wives or parents. And they should not be rushed into these roles. Allison wisely observed, "Too many rules lacking morality leads to too many broken people, which leads to an unhealthy, drained society."
Some senators are turning a blind eye to child bride marriages, and even taking actions that further trap young women in this cycle of abuse. And they are rushing to do this while painting a huge target on the backs of people of faith. This bill will expand the abuse of children and of people of faith all across the nation. Rush urgent faxes to the Senate to stop HR 8404.
The loose, sloppy language in this bill is a Pandora's box for twisted attacks on our children, marriage and our nation.
We provided this critical information to the senators to help them understand what's at stake and oppose HR 8404.
This is a make—or break—moment for this bill. And thanks to the support of people like you, we get to be at the heart of this battle. But we can only have this outreach because of your prayers and your support for our ministry.
Join our Challenge Grant to DOUBLE the impact of your gift right now. Support Faith & Liberty today.
Your missionaries to Washington, DC,
Peggy Nienaber, Vice President
Mat Staver, Chairman
Rev. Gregory Cox, Lead Missionary
P.S. Prefer a petition over a fax? Select here.


---

Sources:
"Allison's Story." Unchained At Last, July 13, 2022. Unchainedatlast.org/allisons-story/.
"H.R. 8404—Respect for Marriage Act." House of Representatives Committee on Rules. July 18, 2022. Rules.house.gov/bill/117/hr-8404.
Pandolfo, Chris. "Utah Sen. Mike Lee Warns Religious Liberty Protections in Same-Sex Marriage Bill Are 'Severely Anemic'." Fox News, November 16, 2022. Foxnews.com/politics/utah-sen-mike-lee-warns-religious-liberty-protections-same-sex-marriage-bill-severely-anemic.