ABOUT US
Pray, Preach, and Provide Pastoral Care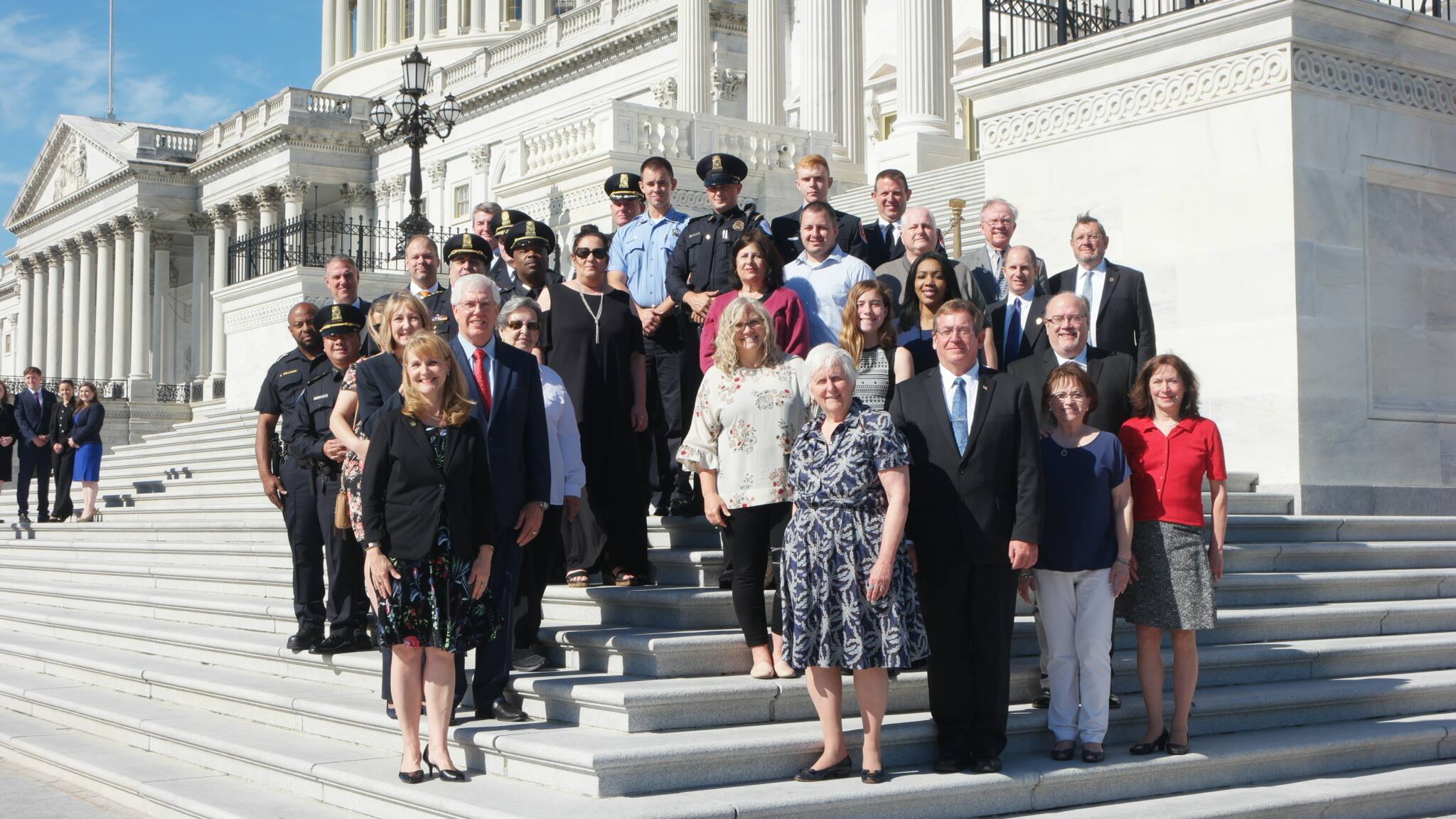 You are a vital part of our ministry team here in Washington, D.C. Your prayers, your interest, and your generous support form the backbone of this gospel outreach in the Nation's Capital.
Faith & Liberty is an evangelistic ministry, taking the Gospel of Jesus Christ to the nation's top elected and appointed officials. Our mission is simple: To bring the Word of God to bear on the hearts and minds of those that make public policy in America. Our strategy for accomplishing this mission is: Pray, Preach, and Provide Pastoral Care.

Our Unique Mission Field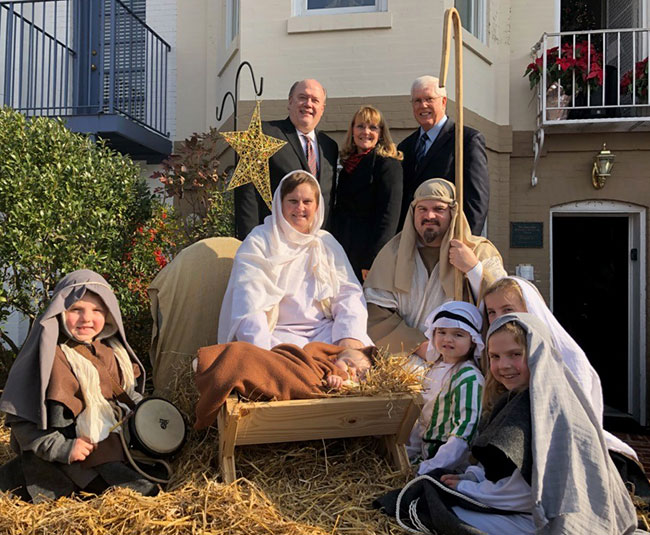 Faith & Liberty is America's premier Christian outreach to top-level government officials in Washington, D.C. We are located directly across from the U.S. Supreme Court, a block from the U.S. Capitol, and 10 minutes from the White House! Our purpose is to affect the hearts and minds of America's public policy makers with Christ's mandate in the two greatest commandments: Love the Lord your God with all your heart, soul, strength, and mind, and love your neighbor as yourself.
Narrowly targeting our efforts is the most effective way to carry out our mission—to challenge our nation's leaders with biblical truth. We are, therefore, focused on helping individuals across the three branches of government.
First, we aim to minister to individuals in the federal judicial branch—the Justices of the Supreme Court, their clerks, and assistants.
Second, we reach out to individuals in the executive branch, including the President and Vice President as well as their staff and closest advisers. We also reach out to the various departments of the executive branch, including Justice, State, and Defense.
Third, we strive to minister to individuals in Congress—Senators and Congressmen as well as their staff and their closest advisers.
Much of our ministry work is conducted behind-the-scenes due to the positions held by those to whom we minister. We are very effective in this type of ministry, but we also have programs that constitute our main public ministry each year: Live Nativity, National Prayer Service, Flowers for the Unborn Memorial and Day-Break Prayer at the U.S. Supreme Court.
We recognize the uniqueness of our ministry field, and thank God for the ministry relationships He has given us with elected and appointed officials at the very highest levels of government. It is not without great expense, both in terms of the financial costs and the physical toll on our staff. But our team is committed to our calling and works tirelessly to advance the Gospel on Capitol Hill.

Our Program Focus
Faith & Liberty accomplishes its mission through building personal relationships with individuals serving in government, engaging in private and public conversation and debate, distributing Scripture and informative materials, and staging special events such as panel discussions, Bible studies, news conferences, seminars, and prayer, worship, and church services.
We also use the media, the internet, and the pulpit to disseminate our message, and build strong alliances with like-minded individuals, groups, religious communities, churches, and institutions.


Our Core Beliefs
Our core beliefs are built upon a timeless witness to Jesus Christ as the Way, the Truth and the Life (John 14:6); attested to in Holy Scripture and lived out through His people. We are a Christian missionary outreach to elected and appointed officials in Washington, DC and their staff. Our message begins with the two greatest commandments: Love the Lord your God with all your heart, soul, strength, and mind, and love your neighbor as yourself (Mark 12: 29 – 31).
While Faith & Liberty may comment on a particular public policy initiative, legislative proposal, or nomination, we do not regularly engage in lobbying and we never endorse candidates for public office. Faith & Liberty is also non-partisan and treats all people equally, regardless of their political affiliation. We are a non-profit, religious, charitable corporation with a religious mission. Our programs place a strong emphasis on the public acknowledgement of God, the importance of prayer, evangelizing, pastoral care, Christian instruction, and respect for the sanctity and dignity of life, marriage and the family, and religious freedom.


Ten Commandments Project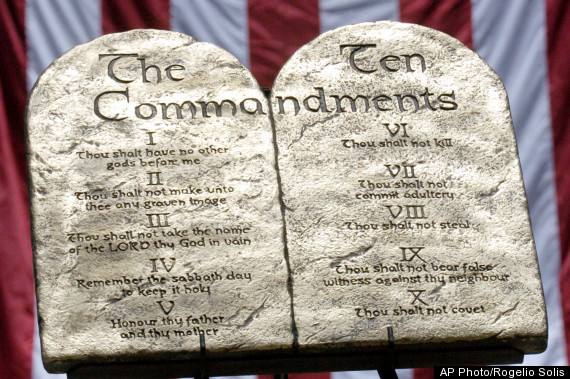 The Ten Commandments Project is a project to bring the word of God to bear on the hearts and minds of those who make public policy in America. We strive to restore the moral foundations of American culture through displaying the Ten Commandments in public buildings.
Since 1995, the Ten Commandments Project has given over 400 plaques depicting the Ten Commandments to members of Congress and other highly-placed officials, including former presidents Clinton and Bush. Special delegations made up of clergy and lay people made the presentations during ceremonies held in the recipients' offices. The agenda included a short speech describing religion as the foundation of morality and law, a reading of the Commandments in their entirety, and prayers. The officials are given an inscribed wooden plaque on which is mounted two stone polymer tablets containing a summary of the Ten Commandments. Recipients are urged to "display and obey" the Commandments.
Location, location, location!
So much of the ministry we do in Washington is based on proximity – being physically close to the action as it happens. As any church needs to be near the community it seeks to reach with the Gospel, we need to be near those we seek to reach with the truth of God's Word. Most top-level officials in our federal government are within an easy walk of our front door–not to mention the hundreds of thousands of employees that assist these officials. We minister from a 19th Century Victorian Row House that sits directly across from East Façade of the U.S. Supreme Court building. A notable feature of the ministry office is a granite sculpture depicting the Ten Commandments displayed in the building's front garden.

Resource: Hydroxychloroquine - America's Frontline Doctors