Peggy Nienaber currently serves as the Vice President for Faith & Liberty overseeing the ministry programs and events that focus on building strong alliances on Capitol Hill. Peggy also serves as President of the Capitol Forum Club a meeting held inside the U.S. Capitol.
Peggy has been actively involved with Pro-Life, Pro-Family and Religious Freedom issues for over 27 years working formerly as a special assistant to celebrity Art Linkletter and legendary singer Pat Boone promoting senior issues. Involved in grassroots efforts that lead to the confirmation of four U.S. Supreme Court Justices and the election of many Members of Congress, and the passing of many bills in Congress. Recently Peggy oversaw the organization of the Prayer Teams during the most recent Associate Justice confirmation process.
Peggy was a NGO Liaison for the United Nations in New York and participated in the UN Commission on the Status of Women, World Congress of Families in Poland, and was involved in changing opinions and the resolutions passed by the United Nations.
Peggy has appeared on numerous radio talk shows, national television with Wolfe Blitzer host for The Situation Room, Bill O'Reilly on The O'Reilly Factor and Fox & Friends with Steve Doocy. Peggy also co-directed the Fox & Friends' "True Meaning of Christmas", Christmas Eve Special for 5 years.
Peggy is married and lives in Lorton, VA. She has 2 children, 3 stepchildren, and 10 grandchildren.
Patty Bills




Director of Strategic Partnerships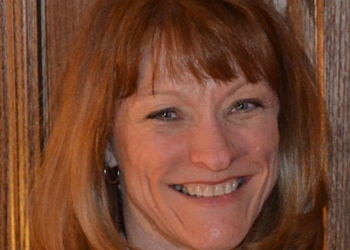 Patty Bills serves as Director of Strategic Partnerships for Faith & Liberty in the Nation's Capitol. Patty is a graduate of George Mason University, where she was a key member in helping develop the largest Christian Fellowship Group during the 1980's. Patty organized the Christian Fellowship's protest against pornographic movies on college campuses; winning the right for the movies to be removed from the higher education universities and having them replaced with positive family focus entertainment.
Prior to Faith & Liberty, Patty served as an elected officer for the Canton Chamber of Commerce for 12 years and was the recipient of the Canton Chamber of Commerce Years of Service Award. Patty served as Vice President for the Continuity of Care for 22 years, the largest senior focus community service group.
With over 30 years of customer service background, Patty oversees advocates for Faith & Liberty and supporting churches. Patty takes interest in what matters to our supporters, prays with and for them; and provides an opportunity to those who serve through being involved and giving. Patty and her husband Bill have one son and five grandchildren.
Greg Cox




Senior Pastor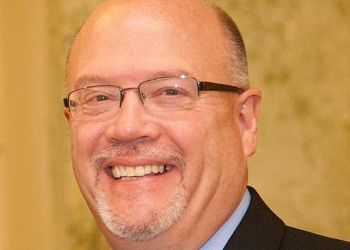 Gregory Cox serves as Senior Pastor for Faith & Liberty in the Nation's Capital. As an ordained minister of the Gospel for over thirty-five years, he founded and led successful churches overseeing significant congregational growth and reaching communities of diverse racial, social, and financial backgrounds. Greg's pastoral ministry was featured in newspapers in Chicago as well as the Hampton Roads area of Virginia. Within his denomination, Greg served in leadership roles at both the state and national level.

In addition to his pastoral work, Greg worked with several national nonprofits, assisting them with constituency development. Those efforts let him to establish and direct a consulting business, providing a variety of services to non-profit organizations, including soliciting and training board members, strategic development planning, direct mail and email marketing, parliamentary law and procedure, and grant-writing.

Greg has also served on the board of directors for several organizations at the local, state, and national levels, and was a registered lobbyist in the U.S. House of Representatives and in the Senate.

Greg holds a BA in Biblical Studies, MA in Public Administration, and Ph.D. ABD in Political Science. He also attended law school at Regent University and for 10 years served as an adjunct instructor in the Master of Public Administration program at a state university in Illinois.

Greg and his wife Bonnie have three children and eight grandchildren.