It's not over. There is still a chance to defeat HR 8404, the so-called "Respect for Marriage Act," which imposes a fabricated redefinition of marriage on the entire country.

The vote last week, in which 12 Republicans joined with 50 Democrats, was to move the bill forward and start debate. The final vote has not happened, and with the various amendments proposed, the bill will still have to make it through other votes in the Senate before going back to the House.

We must keep fighting.

Some Republicans supported this bill because they falsely believed that a proposed amendment by Sens. Tammy Baldwin (D-WI) and Susan Collins (R-ME) would provide religious liberty protection. First, the amendment does not protect religious freedom. Second, the amendment was merely a promise that still needs another vote. Third, this amendment could blow up the bill and split support because the Human Rights Campaign opposes any religious accommodation in any bill. Several more votes are necessary, and one of those may require another 60 votes. The fight to STOP HR 8404 is not over.

The Senate still needs to hear from you while we still have time.
Rush your urgent faxes to every senator you can to block this bill. — Your Faith & Liberty team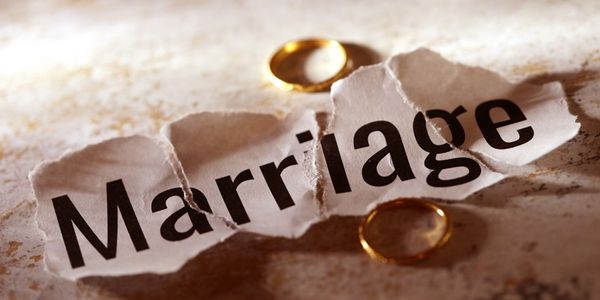 In true Orwellian doublespeak, HR 8404 is called the "Respect for Marriage Act," but nothing could be further from the truth! In just four pages, it destroys marriage, states' rights ... and overrides religious freedom.

Two senators put forth an amendment to supposedly "fix" the lack of religious freedom protections in HR 8404, luring some senators to support this dangerous bill. But the amendment provides no such protection.

Senator Mike Lee (R-UT), who has put forth his own amendment to the bill to ensure religious liberty protections, says the existing proposed amendment would not provide the needed protections. He says the bill's sponsors "refused even to consider" protections that prevent the federal government from removing the tax-exempt status of religious organizations. What does that tell you about the intentions behind this bill?

The Respect for Marriage Act is a destructive bill in all its forms.

Here are the 12 Republicans who voted to move the Respect for Marriage Act forward:
Sens. Roy Blunt (MO, retiring), Richard Burr (NC, retiring), Thom Tillis (NC), Shelley Capito (WV), Susan Collins (ME), Cynthia Lummis (WY), Rob Portman (OH, retiring), Mitt Romney (UT), Dan Sullivan (AK), Joni Ernst (IA), Lisa Murkowski (AK) and Todd Young (IN).
These senators need to hear from you. Indeed, all senators need to hear from you as they continue to debate this bill. There is still time to stop this radical bill from destroying marriage and religious freedom.
HR 8404 goes far beyond destroying marriage.

Our Faith & Liberty chairman, Mat Staver, represents Kim Davis, the Kentucky clerk who was jailed for not signing her own name on homosexual "marriage" licenses. Kentucky now has a law passed unanimously by Democrats and Republicans to accommodate clerks who request religious accommodation for sanctioning same-sex marriage. But this federal bill will override this state law and force clerks to violate their faith!

Do you want one or two states like California or New York to impose their version of "marriage" on the other states? We do not. But that is exactly what this bill will do. And it has no religious accommodation requirement.

This bill will force ALL states to bow—not just to federal mandates on marriage—but now to all other states' mandates as well!

If this bill passes, it will make each state subservient to all 49 other states. If it passes, when just one state recognizes any kind of perversion of "marriage," then all states must honor that as well!

Make no mistake about where this bill will end up. The goal is to abolish marriage by deconstructing it. If this bill is passed, a minor amendment of "2" parties to a marriage will force polygamy and polyamory on the states!

We must block this bill, and the time is short.

Send your faxes to the Senate urging them to stop this bill from attacking marriage and overriding states' rights.

Our ministry on Capitol Hill is only possible because of faithful Faith & Liberty supporters like YOU. A generous Challenge Grant will increase the impact of your gift as it effectively DOUBLES YOUR DONATION. PLEASE, be a part of the blessing today by selecting here.
We are grateful for the privilege of serving you!

Your missionaries to Washington, D.C.,

Peggy Nienaber, Vice President

Mat Staver, Chairman

Rev. Gregory Cox, Lead Missionary


P.S. You can also click here to add your name to our petition against his bill.



---
Sources:
Benen, Steve. "Rubio Makes Misguided Case against the Respect for Marriage Act." MSNBC, July 21, 2022. Msnbc.com/rachel-maddow-show/maddowblog/rubio-makes-misguided-case-respect-marriage-act-rcna39290.

"H.R. 8404—Respect for Marriage Act." 2022. House of Representatives Committee on Rules, July 18, 2022. Rules.house.gov/bill/117/hr-8404.

Pandolfo, Chris. "Utah Sen. Mike Lee Warns Religious Liberty Protections in Same-Sex Marriage Bill Are 'Severely Anemic.'" Fox News, November 16, 2022. Foxnews.com/politics/utah-sen-mike-lee-warns-religious-liberty-protections-same-sex-marriage-bill-severely-anemic.