The Senate returns TODAY and is expected to vote THIS WEEK on a bill that will allow pedophiles to marry children, the codification of same-sex marriage and any other perversion of the sacred institution you can imagine.
Sen. Chuck Schumer (D-NY) is expected to force a vote this week on HR 8404, the (Dis)Respect for Marriage Act. This is the last week before the Senate's Thanksgiving break. The battle lines are drawn. We MUST stop this bill.
HR 8404 will force every state to honor and obey the insane marriage laws of any other state—even if that state allows pedophilic marriages. In California, children as young as 10 years old have been married to grown adults in their 40s and 50s.
But because this bill also forces same-sex marriage on every state, Senate Majority Leader Schumer is bowing to the powerful LGBTQ lobby to pass this bill by THIS WEEK—no matter the consequences, or the pedophilic marriages that will result. Read on to hear from Trevicia, a former child bride, and what you can do to help girls like her. — Your Faith & Liberty team
Don't let California's craziness infect all of America. Tell the Senate to Vote NO on HR 8404!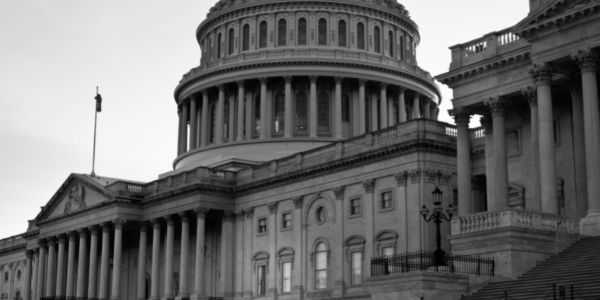 Trevicia Williams was just 14 when her mother forced her to marry a 26-year-old man. She had no idea what was coming.
One day, her mother picked her up from school and drove her straight to the courthouse to marry a man from church who was 12 years older than her. The pastor and Trevicia's mother had arranged the marriage, unbeknownst to Trevicia.
Still a child, Trevicia trusted her mother, left her books in the car and went through with the courthouse ceremony. She didn't really have a choice.
"Within the first 30 days of the marriage, my now ex-husband hit me," Trevicia says. "I asked my mother if I could return home and she told me no. I couldn't make the decisions that were required to escape from the marriage."
Trevicia would have to remain locked in the abusive, pedophilic marriage for three years. The marriage would have lasted longer, however, the man her mother had permitted to marry her was arrested for sexual assault and added to the national sex offender list. This enabled Trevicia to get a divorce one year early, at age 17.
But Trevicia and the child that was born from the marriage would have to struggle under the supervision of public service programs for years, until she was able to finish her education and land a good-paying job.
Trevicia's testimony about her plight, before the Texas legislature, helped change the Texas law that allowed child bride marriages. In June of this year, the state passed a law requiring marriage applicants to be over the age of 18, unless they are an emancipated minor.
But Texas law protecting minor children from pedophilic "marriages" will not matter if Chuck Schumer passes HR 8404. This bill would require every state to honor and obey the marriage laws of any other state—no matter how crazy. California, for instance, has no age limit for marriage. As a result, children as young as 10 years old have been married to adults decades their senior.
We must protect girls like Trevicia by fighting the oxymoronically named "Respect for Marriage Act" that destroys the meaning of marriage just as it forces California's "child bride" laws onto the rest of the country.
Help us stop this madness and protect children NOW. Please fax the Senate and urge them to VOTE NO on HR 8404!
Please, prayerfully consider making a recurring monthly donation that will be DOUBLED IN IMPACT by a Challenge Grant. Please, give generously today!
Your missionaries to Washington, D.C.,
Peggy Nienaber, Vice President
Mat Staver, Chairman
Rev. Gregory Cox, Lead Missionary
P.S. Don't forget! Make sure your voice is heard in Washington. Send a fax and sign our petition today.
P.P.S. You can DOUBLE the impact of your gift through our Challenge Grant. And you can sign up for a monthly recurring gift for which we will be very grateful.
Help spread the word! Share our messages with your friends.


---

Sources:
Bellanger, Ashley. "I Was Married at 14." Teen Vogue, September 6, 2017. Teenvogue.com/story/child-marriage-in-the-us-explained-by-a-former-child-bride.
"California Marriage Age Requirements Laws." FindLaw, August 14, 2020. Findlaw.com/state/california-law/california-marriage-age-requirements-laws.html.
"S.4556 - Respect for Marriage Act." Congress.gov. July 19, 2022. Congress.gov/bill/117th-congress/senate-bill/4556.