Over the next week, Democrats and a few Republicans plan an all-out assault on Genesis 2—the story of Adam and Eve created in God's image as male and female and joined together as husband and wife. They waited until after the midterm to vote on the (Dis)Respect for Marriage Act (HR 8404). We have only five business days left.
If we let them, they will pass a bill to deconstruct marriage and assault people of faith so they can give privileges to same-sex, pedophilic, incestuous, polygamous and any other type of "marriage" during this "lame duck" legislative session after the election.
There is intense pressure on our senators now. Multinational companies are wielding their economic and political clout to push this bill.
We would like to ask General Mills why depriving children of a mom or dad is good policy? Why do these corporate leaders not hear the cries of child brides that HR 8404 will endanger?
Similar questions could be leveled at UPS, Toyota, Dell or Proctor & Gamble and overpaid lobbyists on Capitol Hill. In fact, the Human Rights Campaign is claiming it has more than 220 companies pushing for this bill.
This battle is far from over. Some politicians are starting to see what this bill will actually do and are weighing the political fallout after hearing from you and our staff. The vote will be close, but we believe that together we can stop this bill!
Rush your urgent faxes to the Senate to block this attack on our nation, on our freedom and on marriage. —Your Faith & Liberty team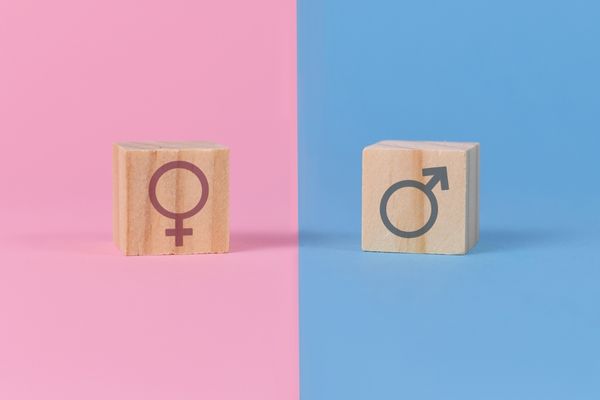 In addition to federalizing same-sex marriage, HR 8404 will allow a few states to export their horrible "child bride" laws nationwide.
Pat was a victim of such a "marriage." "I was raised in an upper-middle-class suburban home in the midwestern U.S.," she said. "My family looked a lot like yours probably does." Only for Pat, behind closed doors, "abuse and neglect were normal."
Pat attempted suicide when she was 12. When she called a local crisis hotline, a student in training answered. That led to meeting with him twice a week, and then this 27-year-old man figured out a way to move into Pat's family's basement. The abuse started immediately, and when she was 13 years old, she got pregnant.
To "save face," her parents said she could only keep her baby if she got married. Pat says they "went on a road trip. … We first stopped in Kentucky, and when the judge refused to do the ceremony due to my age, we drove on to Alabama. There, a judge had no problem with the situation, and in a six-minute ceremony I was married to the 27-year-old pedophile who had abused me."
Her "husband" continued to get more volatile, and even Pat's parents could not stop him from beating her 2-week-old baby. Their response was to kick them out of their home.
"For the next 14 months, I juggled high school, keeping house and trying to keep myself and my baby alive around a man who grew more violent every day. I begged my parents for help and told them he would kill us; their response was that I was a married woman and had to figure it out myself … I was married, yet I was too young to drive, get a job, rent an apartment or file for a divorce. I had to have a court-appointed advocate act on my behalf. I left school in the middle of the day to go to court for my divorce. I made it back in time for 11th-grade English class."
Pat is one of many Americans who became a victim of child bride laws that have no minimum age limit.
We need to make this abuse more difficult for people like Pat's abuser. But HR 8404 will only make it easier for this type of abuse.
Even though you may have already responded, we cannot get tired, give up and walk away when there are people like Pat who are facing incredibly difficult circumstances. Like running a marathon, the last leg is critical. The final push to pass this marriage-destroying bill is here. We must respond.
The Senate is very close to passing HR 8404. The senators must hear from you. STOP HR 8404 with your urgent faxes to the Senate.
Pat's story is one of the many perversions of marriage this bill will foster. It has no limits on the age of the individuals, no limits on family relationships and no requirements of the marital status of someone who wants to marry.
There are 10 Republican senators who—supposedly—are willing to join Democrats to vote after the election yesterday for the so-called "Respect for Marriage Act" (HR 8404), according to Sen. Tammy Baldwin (D-WI). Others think she might need six more votes. In addition, there are 49 people in the U.S. Senate who are willing to destroy the filibuster to pass this bill and so many other bills like the Equality Act, abortion, voting fraud, the socialist Build Back Better Act and so much more.
This bill undermines marriage and will be very damaging.
First, when Obergefell is overruled, HR 8404 will continue same-sex marriage.

Second, HR 8404 goes far beyond same-sex marriage because it empowers one state to set national marriage policy—including incestuous marriage (father-daughter or mother-son) and more.

Third, the bill would open the door to polygamy because it does not limit an individual to only one marriage.
The Senate is very close to passing HR 8404. The senators must hear from you. STOP HR 8404 with your urgent faxes to the Senate.
We meet with members of Congress, but we need you to send faxes and petitions to them. Without you, NONE of our work is possible. Thanks to generous supporters, our Challenge Grant will effectively DOUBLE YOUR DONATION. PLEASE, be a part of blessing our nation today by selecting here.
As always, we appreciate your prayers for our nation and for our team!
Peggy Nienaber, Vice President
Mat Staver, Chairman
Rev. Gregory Cox, Lead Missionary


P.S. If you prefer a petition instead of a fax select here.



---
Sources:
Fields, Aryn. "Human Rights Campaign Mobilizes over 220 Businesses & More than 43,000 Supporters to Rally behind Respect for Marriage Act Senate Vote." Human Rights Campaign, September 8, 2022. Hrc.org/press-releases/human-rights-campaign-mobilizes-over-220-businesses-more-than-43-000-supporters-to-rally-behind-respect-for-marriage-act-senate-vote.

Fuchs, Hailey. "Corporate America Lobbies up in Support of Same-Sex Marriage." Politico, October 24, 2022. Politico.com/news/2022/10/24/corporate-america-same-sex-marriage-00063239.

Keen, Lisa. "Senator Tammy Baldwin Says She's Got 10 Republicans for 'Respect for Marriage Act.'" Towleroad Gay News, August 1, 2022. Towleroad.com/2022/08/tammy-baldwin-has-10-republicans-for-respect-for-marriage/.

"Pat's Story." Unchained at Last. Accessed November 8, 2022. Unchainedatlast.org/pats-story/.