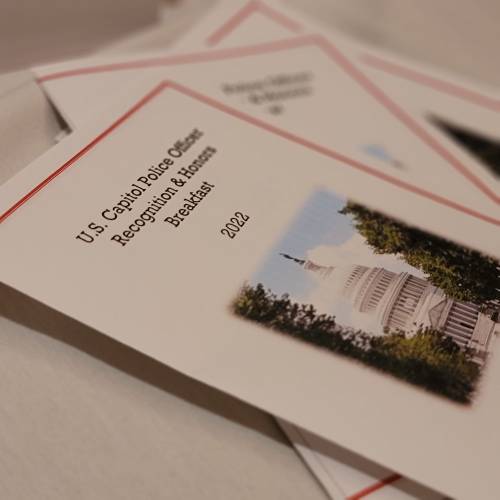 This Monday morning, we were privileged to participate in the long-anticipated U.S. Capitol Police Officer Recognition & Honors Breakfast. Hosted by Faith & Liberty in conjunction with the Capitol Hill Forum and sponsored by the Chief of U.S. Capitol Police, the breakfast was held in the historic Mansfield Room on the Senate side of the Capitol building.
Three officers were recognized at the event for their meritorious service. Faith & Liberty Vice President Peggy Nienaber selected and presented the awards to these outstanding officers who have excelled in both character and duty.
Although COVID kept us from having this event the last couple of years, it was a joy and a privilege for Faith & Liberty to once again work with Capitol Hill Forum and recognize members of the Capitol Police whose service has gone above and beyond the call of duty. We are thankful for the brave men and women who daily put their lives on the line to serve and protect the dignity of this great institution as well as those who work on the Hill.
Several people of note attended the event: U.S. Capitol Police Chief Thomas Manger; the Sergeant at Arms of the U.S. Senate; a representative from the Office of the Sergeant at Arms of the U.S. House; House Chaplain Margaret Kibben; J. Brett Blanton, the Architect of the Capitol; Keith Davidson, founder and director of Seedline International; and other notable individuals.
Jonathan Alexandre shared his musical talent, which was warmly received. Jonathan sang "The Star-Spangled Banner" and "God Bless America."
Peggy was responsible for supervising the event, and Patty Bills handled significant behind-the-scenes logistics efforts. We are also glad for your prayer support over the weeks and months ahead of this magnificent ceremony.
Watching and praying on Capitol Hill,
The Faith & Liberty team
You are an important part of our ministry. Our supporters form the backbone of Faith & Liberty because of your prayerful and financial support. Please pray about becoming one of our vitally important monthly contributors. Sign up for monthly giving on our website using the DONATE button below and select the option, "I would like to make this a recurring donation." You can also call and ask for Patty Bills at the Faith & Liberty office at 202-737-1776, and she will gladly assist you.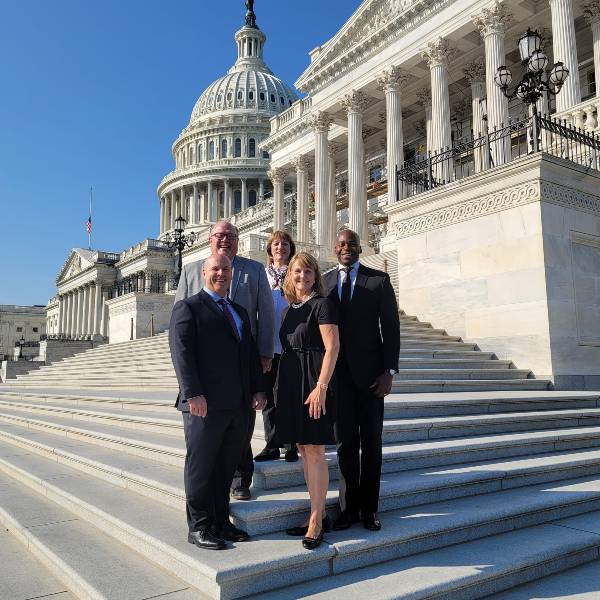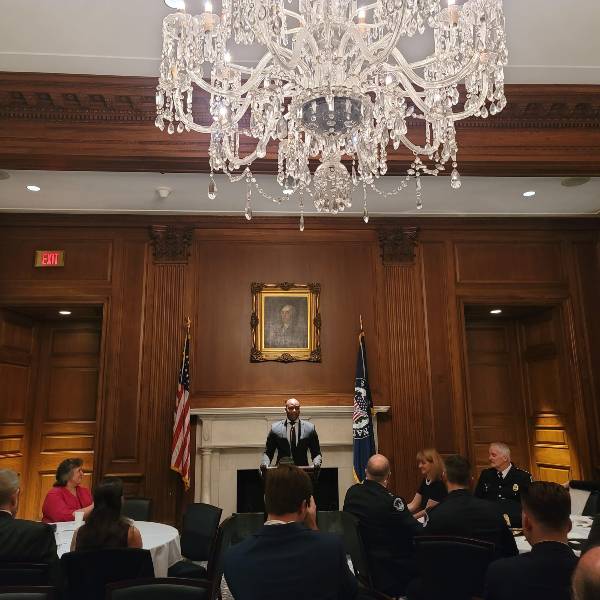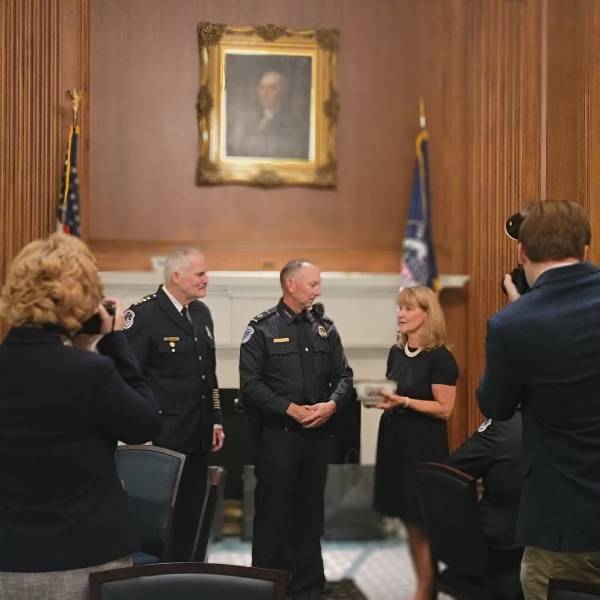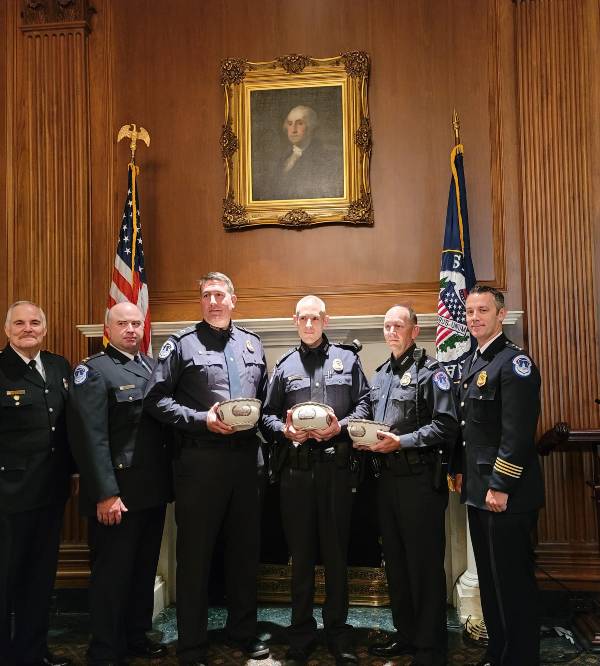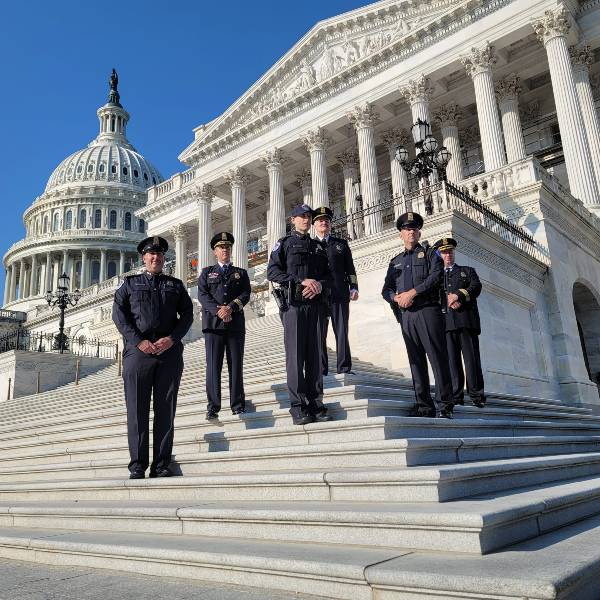 THE MONDAY RECAP
The women of Aglow International dropped by our Ministry Center to pray for our strategic ministry here in Washington, D.C.

We participated in the Roof Top Global Encounter on Sunday. We will join others from around the globe to lift our voices to God in unity exalting Him and asking for His intervention in Washington, D.C.

Peggy participated in the IRF planning session for next year's International Religious Freedom Summit.
COMING SOON
This week at our Ministry Center, we will host a group of men and women who have abandoned the LGBTQ lifestyle and are part of the Changed Movement. Jonathan Alexandre and Peggy Nienaber will both be speaking to these men and women who are seeking to engage leaders on Capitol Hill.

We also have a planning meeting for the Let Us Worship event with Sean Feucht coming up October 22 in Washington, D.C.
CLICK HERE TO SUBMIT YOUR PRAYER REQUEST.


To stay informed on issues in Washington and play your part as a citizen and a Christian look for the Faith & Liberty emails throughout the week. We are in this fight together to defend and preserve those values and principles we all cherish.


---

Legislation Alert: Congress is in session, and many lawmakers are pushing to pass the misnamed "Respect for Marriage Act" (HR 8404). The House already passed the bill, and the Senate is rushing to have a full vote anytime now. This bill will not only push same-sex marriage by law into every state, but it also overrides states' rights and brings the full weight of the federal attorney general's office to file suits. As it is written, if just one state allowed incestuous or child bride marriages, this bill would force all 49 states to recognize and respect that "marriage."
Urge the Senate to block HR 8404 by sending a fax and adding your name to our petition. Thanks!


---

PRAYER CONCERNS
We value you as part of the Faith & Liberty ministry and ask that you come alongside our team this week by praying:
That we would be a light for Christ in our nation's capital.

That many would be saved and discipled through our Bible studies.

That God would fill us with wisdom and understanding.

That God would open up new doors of ministry.

That we would keep in step with the Spirit in our daily walk.

For good health for us and our family members.

That God would surround us with His protection.
Our efforts to bring the Word of God to bear on the hearts and minds of our public policy makers are only possible because wonderful friends like you stand with us both in faithful prayer and in your generous financial support! Thank you!
Make a difference and partner with us.