North Carolina was becoming a haven for pedophiles seeking to marry kids until the state legislature finally changed their "child bride" laws. But Senate Majority Leader Chuck Schumer (D-NY) intends to pass legislation that will force North Carolina, along with every other state, to honor and enforce pedophilic, same-sex, polygamous and even incestuous "marriage" laws.
Sen. Schumer has made clear that passing HR 8404, the grossly misnamed Respect for Marriage Act, is a top priority and a vote will happen this month, even within days … and he has a few REPUBLICANS helping him! The vote will be extremely close.
Last Wednesday, Sen. Susan Collins (R-ME) announced she is working to get more Republican votes for this disastrous bill.
We MUST stop the travesty unfolding before us. America's next generation of children must know they are safe from pedophiles and foolish attempts to destroy God's design for sexuality and the sanctity of marriage. Please, fax Congress NOW. Demand they VOTE NO on HR 8404! — Your Faith & Liberty team
Defend marriage! Send your faxes now demanding Congress Vote NO on HR 8404.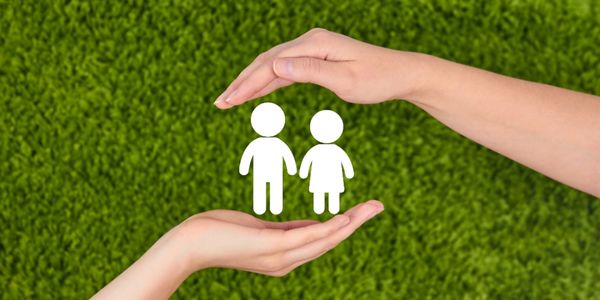 "I'm sure there's a lot of people who are getting married young, who are doing it with good intentions," says Drew Reisinger. "But what we've come to realize is that there are a lot of people who feel like they got forced to marry their rapist."
Drew has been the Buncombe County, North Carolina, registrar of deeds for over a decade. For years, North Carolina had one of the lowest marriage ages in the country, allowing children as young as 14 to be wed.
Year after year, Drew did what he could to try to make sure the kids were not being forced to marry against their will, but often there was not a lot he could do. There were many times that performing this part of his job made Drew sick ...
Like the time he had to sign off on a young teen marrying a man more than three times her age. But Drew had to follow the law, even when it was revolting to do so. In that instance, the girl was wed to a man old enough to be her grandfather.
According to a study conducted by the International Center for Research on Women (ICRW), 30% of marriages involving a child younger than 15 had an age difference of more than four or five years, meaning that unless the couple were married, sex with the minor would be a crime.
Sadly, in a move akin to permanent prostitution, some of the minors marry out of financial desperation. Former McDowell County, N.C., Register of Deeds Tonia Hampton reports that she once had to marry an underage boy to a 78-year-old man. The boy confided that he "was making money from the marriage."
In another incident, the registrar recalled a mother bringing in her 16-year-old daughter to marry an incarcerated man twice her age. "I was just appalled, but what do you do?" Tonia said. "I just felt like if I had some options to say no, I may have prevented them a lot of heartache."
Thankfully, last year North Carolina changed its child bride laws, ending its reign as a top child bride state. But if Sen. Schumer and his band of sex- and gender-confused radicals get their way, North Carolina will not be able to protect children from being forced into pedophile marriages.
Instead, North Carolina and every other state will be forced to recognize, honor and OBEY any other state's crazy marriage laws—including laws from states like California that have NO minimum marriage age.
California has allowed children as young as 11 years old to legally marry adults. That is nothing less than legalized pedophilia!
And because these children are minors, if they try to leave the "marriage," the law requires them to be treated as runaways and returned to their adult spouse. Harboring a runaway is a crime punishable by steep fines and jail time. As a result, most shelters will not accept or help minors.
With little education, no money and the law refusing to protect them, these kids are stuck in what amounts to sexual slavery.
Please take a stand for our children by faxing Congress now.
STOP the ABUSE! Demand Congress VOTE NO on HR 8404!
We are only able to continue our strategic ministry in Washington, D.C., because of faithful supporters like YOU. Every donation made today will be DOUBLED IN IMPACT by a Challenge Grant.
Thank you in advance for taking action and standing for marriage and the family!
Your missionaries to Washington, DC,
Peggy Nienaber, Vice President
Mat Staver, Chairman
Rev. Gregory Cox, Lead Missionary
P.S. You can also sign our petition to urge Congress to block HR 8404.


---

Sources:
"Child Marriage in North Carolina." Unchained at Last. Accessed September 9, 2022. Unchainedatlast.org/child-marriage-in-north-carolina/.
"H.R. 8404—Respect for Marriage Act." 2022. House of Representatives Committee on Rules. July 18, 2022. Rules.house.gov/bill/117/hr-8404.
Hutzler, Alexandra, and Trish Turner. "Schumer Says Senate Will Vote on Bill to Codify Same-Sex Marriage." ABC News, September 7, 2022. Abcnews.go.com/Politics/schumer-senate-vote-bill-codify-sex-marriage/story?id=89474345.
Maruf, Ramishah. "Child Brides? North Carolina Has a Problem." Media Hub, November 2, 2020. Mediahub.unc.edu/child-brides-north-carolina-has-a-problem/.