Have you ever felt this way? Things in your life are going along just fine, but then all of a sudden, the weight of the world comes down on you. You feel the heaviness. You're beset by the worries and cares of this world. Wait, how did this all happen so fast and I didn't even see it coming? And why? It happened because our enemy is active.
Not only does Satan aim to steal, kill and destroy (John 10:10), but he and his minions want to "devour" you (I Peter 5:8). What a word! Satan wants to eat you alive bite by delicious bite. I can't imagine what it was like for Daniel being thrown into a den of "hangry" lions who were ready for their pound of flesh.
It's easier to see physical lions right before you, but just because we don't see the lion who seeks to devour the disciple of Christ doesn't mean he's not there. If you're serious about your faith, he wants his claws in you. It's the same with Faith & Liberty and each of us who work in this strategic ministry. Some of us have experienced ongoing health issues personally or among close family members, some have misunderstood and mischaracterized our ministry, and one thing after another has happened near or at our Ministry Center to attempt to waylay our ministry.
You play a vital role through your diligent intercession to sustain us in the unique ministry to which God has called us on Capitol Hill. We so appreciate your prayerful support as well as your financial donations to sustain and empower Faith & Liberty. Thank you for standing with us!
Watching and praying on Capitol Hill,
The Faith & Liberty team
You are an important part of our ministry. Our supporters form the backbone of Faith & Liberty because of your prayerful and financial support. Please pray about becoming one of our vitally important monthly contributors. Sign up for monthly giving on our website using the DONATE button below and select the option, "I would like to make this a recurring donation." You can also call and ask for Patty Bills at the Faith & Liberty office at 202-737-1776, and she will gladly assist you.



THE MONDAY RECAP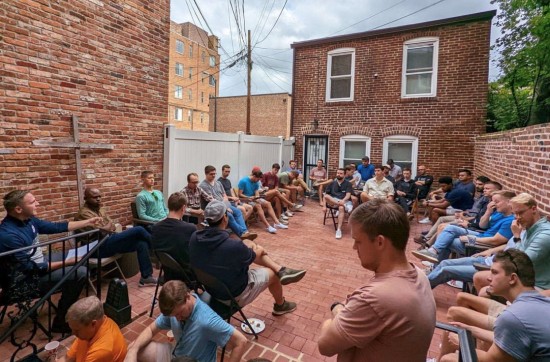 When new interns come to work on Capitol Hill, we introduce them to our Faith & Liberty ministry and take some time to get to know them. This past weekend we set out together to enjoy the great outdoors—hiking and fellowship with women who work on Capitol Hill.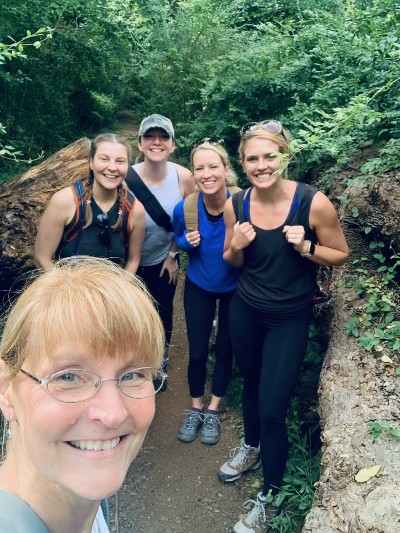 This time of the year new congressional interns come to Washington, D.C., to fulfill their internship at many of the congressional offices. We hosted a fellowship evening at the Ministry Center.
Peggy Nienaber and Greg Cox met virtually with U.S. House of Representatives Chaplain Margaret Kibben and other ministries to bring an update of what is currently happening at the ministry center.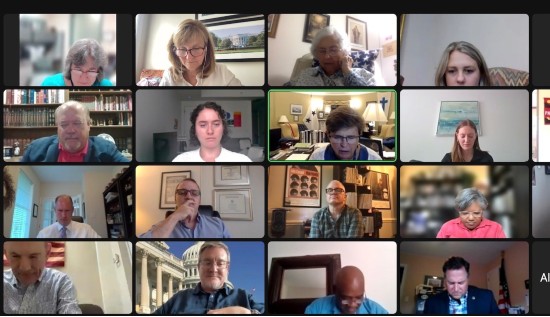 COMING SOON
We are preparing for the annual U.S. Capitol Police Officer Recognition Breakfast next week. We'll participate in presenting the Office of the Year award to an outstanding officer who has excelled in his or her duty and character.

The Bible study for the interns starts a new season this Thursday.

The women of Aglow International will be dropping by our Ministry Center to intercede for our strategic and vital ministry here in Washington, D.C.

We will also participate in the Roof Top Global Encounter on Sunday. We will join others from around the globe to lift our voices to God in unity exalting Him and asking for His intervention in Washington, D.C.

This month at our Ministry Center, we will host a group of men and women who have abandoned the LGBTQ lifestyle and are part of the Changed Movement. Jonathan Alexandre and Peggy Nienaber will both be speaking to these men and women who are seeking to engage leaders on Capitol Hill.


CLICK HERE TO SUBMIT YOUR PRAYER REQUEST.


To stay informed on issues in Washington and play your part as a citizen and a Christian look for the Faith & Liberty emails throughout the week. We are in this fight together to defend and preserve those values and principles we all cherish.


---

Legislation Alert: Congress is in session, and many lawmakers are pushing to pass the misnamed "Respect for Marriage Act" (HR 8404). The House already passed the bill, and the Senate is rushing to have a full vote anytime now. This bill will not only push same-sex marriage by law into every state, but it also overrides states' rights and brings the full weight of the federal attorney general's office to file suits. As it is written, if just one state allowed incestuous or child bride marriages, this bill would force all 49 states to recognize and respect that "marriage."
Urge the Senate to block HR 8404 by sending a fax and adding your name to our petition. Thanks!


---

PRAYER CONCERNS
Please reflect on these scriptures and pray for our Faith & Liberty team. Thank you!
That God would fill us with wisdom and understanding and empower us to bear spiritual fruit (Colossians 1:9-12).
For protection from the evil one and from those who do his bidding, and that we might be refreshed in fellowship (Romans 15: 31-32, 2 Thessalonians 3:2-3).
That we would speak the truth in love and stand firm in God's truth (Ephesians 4:15).
For courage and clarity in our witness for Christ (Ephesians 6:19-20).
That God would open up opportunities to share Christ with key leaders (Colossians 4:3-4).
For good physical health for us and our family members and that our youth would be renewed (Psalm 103:2-5).
Our efforts to bring the Word of God to bear on the hearts and minds of our public policy makers are only possible because wonderful friends like you stand with us both in faithful prayer and in your generous financial support! Thank you!
Make a difference and partner with us.