What a blessing it is to be your missionaries to Washington, D.C.!
We do not take for granted either the position or the period in which God has placed Faith & Liberty in our nation's capital. Just think of all we have encountered of late, from abortion activists protesting the Supreme Court decision on Roe to the desecration of marriage as seen in recent proposed legislation.
Faith & Liberty is not a political organization as we seek to minister to the spiritual needs of people on both sides of the aisle. But we do stand for religious freedom, the pro-life cause, marriage as instituted by God and other biblical values.
We invite you to stand with us daily, or as you are able, to bring Faith & Liberty before the Lord in prayer, that all we do will uphold God's Word in Washington and honor His name.
Thank you for your faithful and generous support of our ministry in our nation's capital!
Shining His light on Capitol Hill,
The Faith & Liberty team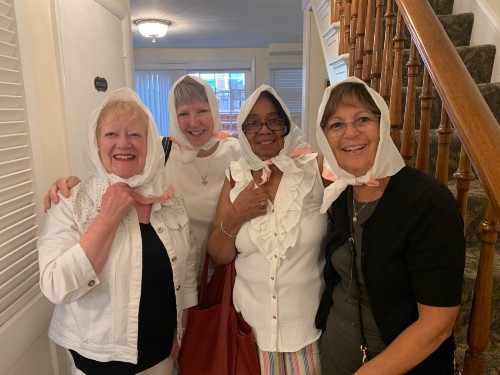 Prayer Team on Capitol Hill
You are an important part of our ministry. Our supporters form the backbone of Faith & Liberty because of your prayerful and financial support. Please pray about becoming one of our vitally important monthly contributors. Sign up for monthly giving on our website using the DONATE button below and select the option, "I would like to make this a recurring donation." You can also call and ask for Patty Bills at the Faith & Liberty office at 202-737-1776, and she will gladly assist you.



MONDAY RECAP
Several women from Aglow International stopped by our Ministry Center. With a mission to lead women to Jesus Christ, Aglow is an intercultural nondenominational organization of Christian women with more than 3,500 fellowships in over 150 nations. Aglow women from across the U.S. come every month to join Faith & Liberty in prayer around the Supreme Court and Capitol. Together we are stronger. We thank them for praying for our team as well.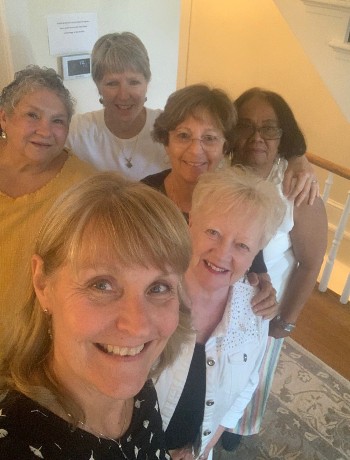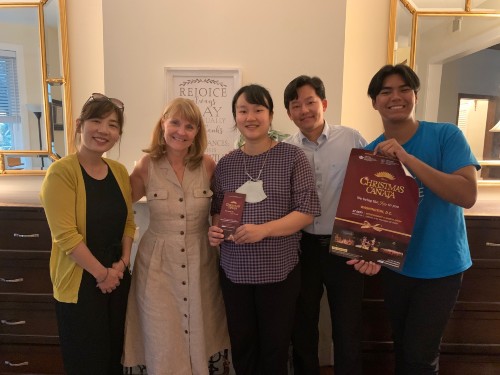 Peggy Nienaber and Patty Bills worked with Elizabeth Doyle of She Leads America in planning for our upcoming "Women on the Hill Prayer Breakfast" with congressional women. This event already has over 100 positive RSVPs.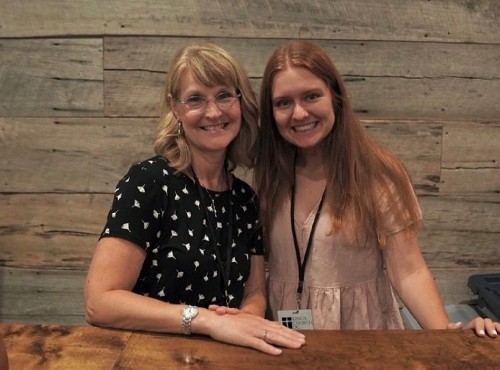 Helping Congressional staffers at King's Church DC
COMING SOON
CLICK HERE TO SUBMIT YOUR PRAYER REQUEST.



To stay informed on issues in Washington and play your part as a citizen and a Christian look for the Faith & Liberty emails throughout the week. We are in this fight together to defend and preserve those values and principles we all cherish.


---

Legislation Alert: The U.S. House has passed a bill that attacks marriage (HR 8404), and the U.S. Senate is rushing to have a full vote soon. This bill will not only push same-sex marriage by law into every state, but it also overrides states' rights and brings the full weight of the federal attorney general's office to file suits. As it is written, if just one state allowed incestuous marriage, this bill would force all 49 states to recognize and respect that "marriage."
Urge the Senate to block HR 8404 by sending a fax and adding your name to our petition. Thanks!


---

PRAYER CONCERNS
Making a difference: Pray that God would open doors of active ministry and be glorified as we connect with members of Congress, key leaders, congressional staffers, interns, pastors and others. We aim to make a difference in the nation's capital through prayer and action!
Standing for life: State and federal leaders must step up to the plate to protect life and end abortion. Many lawmakers are seeking to codify abortion in federal law, and some are also attempting to stop the work of pregnancy resource centers that help parents who don't want to abort their children. Pray also for continued protection for the Supreme Court Justices and their families.
Celebrating freedom: We thank the Lord that freedom of speech and religion was upheld in the public square earlier this month as Liberty Counsel and Camp Constitution raised the Christian flag in a special ceremony at the Boston City Hall Plaza. This celebration follows on from the unanimous Supreme Court victory May 2. Our chairman, Mat Staver, who is also founder and chairman of Liberty Counsel, argued the case before the Court.
Our efforts to bring the Word of God to bear on the hearts and minds of our public policy makers are only possible because wonderful friends like you stand with us both in faithful prayer and in your generous financial support! Thank you!
Make a difference and partner with us.