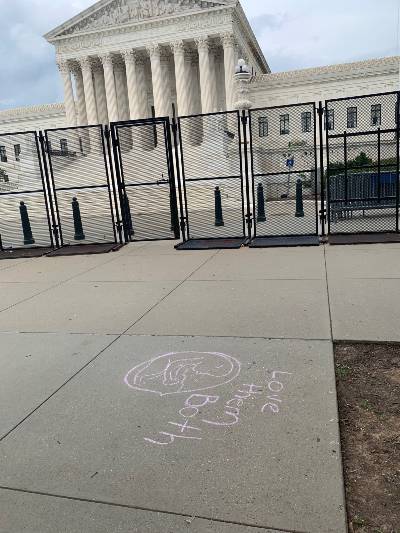 Would you agree that we serve a mighty God? We surely do, but sometimes we must take time to consciously remember how good and faithful He is. This week we have set aside time to do just that at Faith & Liberty's annual retreat. We will commune with the Lord, look for His direction and pray for each other and our wonderful supporters.

Since our last retreat, we have shared with you many times how God has blessed our ministry. As we face great spiritual battles on Capitol Hill and in America, we may feel like we have little to offer. Thankfully, God takes whatever we can give and multiplies it just as He did many times in Scripture.

When Jesus' disciples went through a crowd of thousands in search of food, they found a miniscule five loaves and two fish. The people had grown weary and hungry, so Jesus, with compassion, had sent His disciples on a mission. Although they only returned with a boy's lunch, the day ended with an awesome revelation of God's ability to multiply what we give Him.

We do serve a big God. He takes what we are willing to give and multiplies it for His glory. We thank Him for you and for all He has done through Faith & Liberty!
Your missionaries in Washington, D.C.,
The Faith & Liberty team
You are an important part of our ministry. Our supporters form the backbone of Faith & Liberty because of your prayerful and financial support. Please pray about becoming one of our vitally important monthly contributors. Sign up for monthly giving on our website using the DONATE button below and select the option, "I would like to make this a recurring donation." You can also call and ask for Patty Bills at the Faith & Liberty office at 202-737-1776, and she will gladly assist you.

MONDAY RECAP
Faith & Liberty hosted a 24-hour prayer event this past week. Congressional staffers signed up to pray every 30 minutes for the church, individual requests, national and global issues. We believe that God used this time to move in the lives of those who work on Capitol Hill to make a difference through prayer.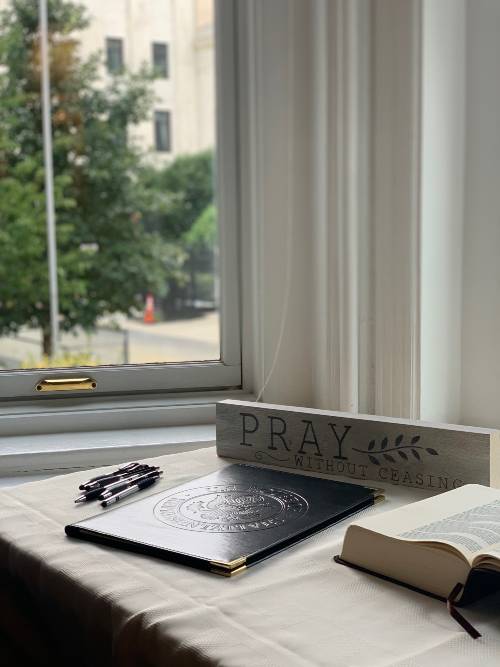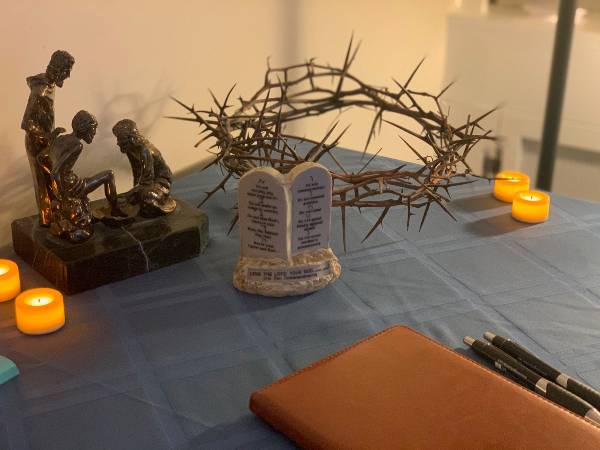 Prayer Stations


COMING SOON
The Faith & Liberty Team will be participating this week in our Annual Prayer Retreat. We'll be focusing on prayer for our supporters, members of Congress and key leaders. There is still time for you to submit your prayer needs!
Faith & Liberty will be co-sponsoring the "Women on the Hill Prayer Breakfast." We expect 120 women to attend this special time of prayer, encouragement and fellowship with women members of the U.S. House and Senate.

We must all stay tuned in to what is happening in our nation's capital. To stay informed on issues in Washington and play your part as a citizen and a Christian, look for the Faith & Liberty emails throughout the week. We are in this fight together for the soul of our nation.


---

Legislation Alert: The U.S. House has passed a bill that attacks marriage (HR 8404), and the U.S. Senate is rushing to have a full vote soon. This bill will not only push same-sex marriage by law into every state, but it also overrides states' rights and brings the full weight of the federal attorney general's office to file suits. As it is written, if just one state allowed incestuous marriage, this bill would force all 49 states to recognize and respect that "marriage."
Urge the Senate to block HR 8404 by sending a fax and adding your name to our petition. Thanks!

---
PRAYER CONCERNS
Life: Many lawmakers are seeking to codify abortion in federal law, and some are attempting to stop the work of pregnancy resource centers that help parents who don't want to abort their children. Pray that state and federal leaders will protect life and end abortion. Pray also for continued protection for the Supreme Court Justices and their families.
Planning: We pray that God would lead and guide as we plan various important ministry events. We pray that our ministry will be effective and unhindered. We also thank the Lord for the safety and security of our Faith & Liberty team and property.
Ministry: The congressional staffers and interns we minister to also minister to us. They are a joy to work with as they walk out their faith in their work on Capitol Hill. The interns will be changing in this season, so we'll have a new crop of people to engage in ministry.
Our efforts to bring the Word of God to bear on the hearts and minds of our public policy makers are only possible because wonderful friends like you stand with us both in faithful prayer and in your generous financial support! Thank you!
Make a difference and partner with us.