A pro-vaccine doctor who has worked for most of the top vaccine organizations in the world has come out AGAINST the COVID injection because of major concerns about the potential long-term impact on your immune system.
Because this injection was rushed through so quickly, there is zero proof on what the side effects of this shot might be beyond a couple of months. Everything we are about to share in this email reinforces our main contention: This shot should not be forced on people by government-mandated vaccine passports or by tracking and tracing apps.
Demand freedom at both levels of government through your urgent fax to these decision-makers. Say NO MANDATORY VACCINE PASSPORTS OR TRACKING AND TRACING APPS. - Your Faith & Liberty team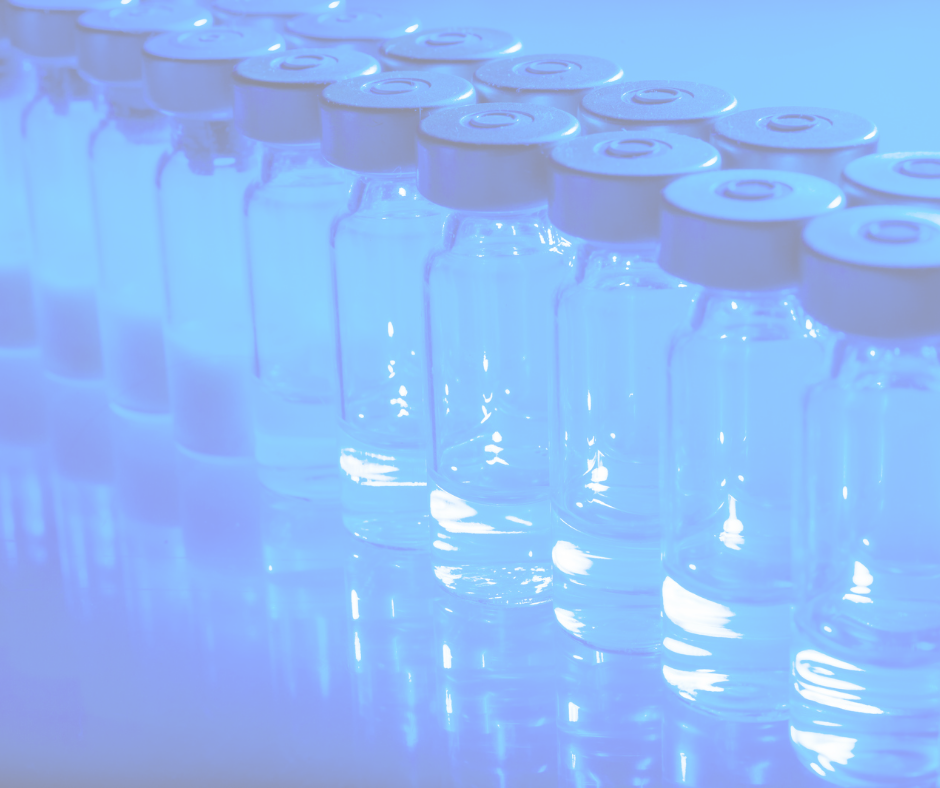 The doctor we are referencing SUPPORTS vaccines in general but strongly opposes the COVID injections. He has worked for the Bill & Melinda Gates Foundation, Global Alliance for Vaccines and Immunization (GAVI), UNIVAC and five other leading vaccine organizations as director, chief, head and even "senior program officer" in the areas of developing and researching vaccinations.
Dr. Geert Vanden Bossche has DVM and Ph.D. degrees, with his doctorate in virology from the University of Hohenheim, Germany. He also served as the head of Germany's Vaccine Development Office—which is a part of the German equivalent of the CDC, the German Center for Infection Research. And this doctor is begging people to not get a COVID injection because of the risk to our natural immune system.
He warns the COVID shots weaken your natural immune system by programming it to identify only the initial strain of COVID. Variants will be ignored, and the artificial COVID immunity will override the natural immune system so that it is ineffective against variants. This artificial programming of your natural immunity will mean that future variants will be stronger in people who received the COVID injection.
If we allow the government to mandate a COVID injection today, it will be significantly harder to block it from mandating any other injection or medical procedure. We must demand freedom to make these personal decisions!

In an open letter to the science community and the world, Dr. Vanden Bossche wrote that he understands he is putting "all of my reputation and credibility at stake" in delivering this warning. But his conscience insisted he speak up.
"It's becoming increasingly difficult to imagine how the consequences of the extensive and erroneous human intervention in this pandemic are not going to wipe out large parts of our human population." In a follow-up interview, Vanden Bossche said, "What I am talking about is a global event."
"Let's consider the consequences of this both at a population level and at an individual level, and as a matter of fact, it is detrimental both on a population level and on the individual level."
"When we vaccinate someone, we are turning that person into a potential asymptomatic carrier of the virus. But at an individual level, you are losing the more precious part of your immune system and that is your innate immune system....You lose every protection against any viral variant or Coronavirus variants, etc. So, this means that you are left just with no single immune response. It's none, your immunity has become nil....Your antibodies don't work anymore, and your innate immunity has been completely bypassed, and this while highly infectious strains are circulated."
"This is pure science," Vanden Bossche states. "We're going to pay a huge price for this." The implementation of digital health passports is SO much bigger than COVID itself. We must say NO TO MANDATORY VACCINE PASSPORTS AND TRACING APPS!

Right now, Johnson & Johnson injections are stopped—by the FDA—because of blood-clotting side effects. But J&J is not the only injection under investigation. Many nations have halted AstraZeneca, which does not yet have Emergency Use Authorization in the U.S. And there are also serious questions about Pfizer/BioNTech and Moderna.
Johnson & Johnson: Deployment Stopped
Citing a number of deaths, scientists suspect the J&J shot causes cerebral venous sinus thrombosis (blood clots in the brain) in combination with a drop in blood platelets that results in death within two to 16 days after receiving the J&J shot. J&J has delayed deployment in the European Union.
AstraZeneca: Banned in 18 countries
The AstraZeneca shot has been banned by at least 18 world governments. Similar to the Johnson & Johnson issue, the AstraZeneca shot appears to produce severe thrombosis as well as a drop in blood platelets, resulting in death within two to 16 days after taking the shot.
Pfizer/BioNTech and Moderna: Under review
Numerous countries, including Norway, Australia and the Philippines, have banned the Pfizer shot for elderly and frail individuals after nursing home injection programs took a number of fragile lives. Even the authors of the Pfizer clinical trial study admit their data shows a greater than 83% likelihood of at least one adverse event.
In January, the California Department of Health paused deployment of the Moderna shot after a number of recipients experienced severe allergic reactions. But while California resumed deployment Jan. 21, the Centers for Disease Control and Prevention (CDC) quietly updated its website to warn that life-threatening anaphylaxis is, in fact, a known side effect of the Moderna drug.
And both the Moderna and Pfizer drugs are suspected of causing "cytokine storms," in which the body's immune system attacks its own organs.

When you give to Faith & Liberty, your donations help us bring the Word of God to bear on the hearts and minds of our nation's public policy makers as well as work every day to preserve and protect our freedoms. Thanks to an extension of our Challenge Grant, the impact of your gift will be DOUBLED. I ask you to give your best gift today to help our mission or sign up for recurring monthly donations to keep us moving forward.

Please join me in praying for our nation and the future path we will take. Pray that God will continue to open doors for Faith & Liberty to influence the future of our nation and, together, to protect our freedom.
Sincerely,
Peggy Nienaber, Vice President, Faith & Liberty
Mat Staver, Chairman
Rev. Gregory Cox, Lead Missionary, Faith & Liberty
P.S. If you want to make your own decisions—now is the time to make your voice heard. Join our extended Challenge Grant that will effectively DOUBLE the impact of your donations! Select here to equip our staff to fight this battle for free and fair medical choices.
P.P.S. Send a fax to key leaders demanding that they do not mandate a vaccine. And sign our petition to these leaders to be delivered at critical moments in this fight against mandatory vaccinations.
Sources:
https://mobile.twitter.com/GVDBossche/status/1368232172872732675
BigTree, D. (Accessed: 2021, Apr 19). Vaccine disaster ahead. The HighWire.
Bossche, G.V. (Accessed: 2021, April 19). Why mass vaccination amidst a pandemic creates an irrepressible monster. Geert Vanden Bossche website.