The holidays are upon us! This week's holiday is one of our favorites of the year and much more than a day off. Thanksgiving, as you know, is less commercial than Christmas has become and is focused on gratitude.
As followers of Christ, we remember all that our Lord has provided for us individually, and we thank Him for the mission and fruit of our ministry this past year on Capitol Hill. You, too, are such a critical part of Faith & Liberty as you pray, as you give, and as you share our ministry with your church and fellow believers. We cannot thank you enough!
There are so many powerful scriptures about gratitude it's hard to pick just one, but we leave you with this one, Psalm 28:7, to meditate on in a quiet moment this week:
"The LORD is my strength and my shield;
in him my heart trusts, and I am helped;
my heart exults, and with my song I give thanks to him."

Grateful for you,
The Faith & Liberty team
You form the backbone of Faith & Liberty because of your prayerful financial support. As we begin to plan and prepare for the Live Nativity in December, please keep our team and the preparations in your prayers. If you would kindly consider an extra gift toward this event, you can do so on our Faith & Liberty website, or call Patty Bills at the Faith & Liberty office at 202-737-1776, and she will gladly assist you. Thank you!

THE MONDAY RECAP

Patty Bills participated in the March for Life Theme Reveal Event on Tuesday. "Prolife: With Every Women for Every Child" was announced as the theme for 2024. Faith & Liberty's staff will be part of the march and will host a "Life Reception" at our Ministry Center. In this post-Roe era, there is still much to be done as we stand for life.
Peggy Nienaber was a VIP attendee at the March for Israel on the National Mall on Tuesday. Over 300,000 people filled the Mall for this significant event with guest speakers, music, and prayer in support of Israel.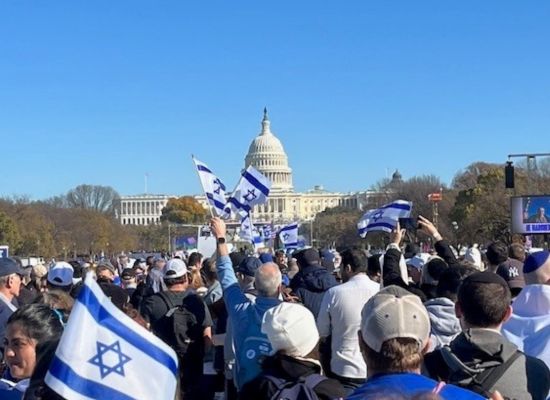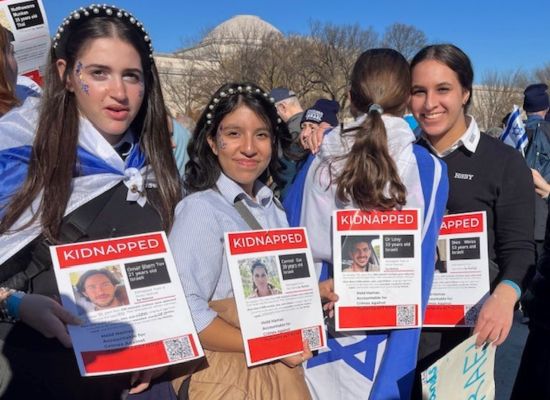 Peggy Nienaber met with the Aglow International group last week sharing our Faith & Liberty updates and prayer needs. These prayer warriors were new to Washington, D.C., so this gave Peggy an opportunity to share with them the history and accomplishments of Faith & Liberty.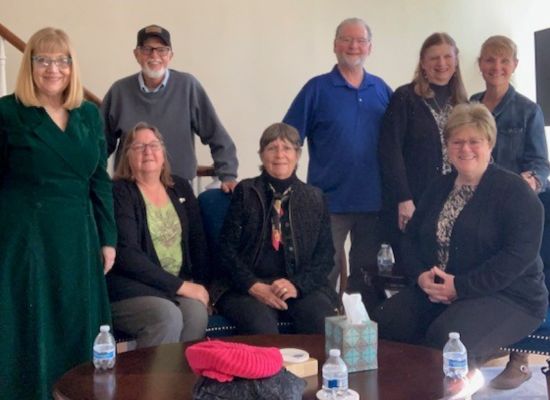 Congressional staffers gathered for our Rock Wednesday prayer time. Together, we gave thanks for our blessings and prayed for those in need. This week's Bible verse was Psalm 95:2, which says: "Let us come before his presence with thanksgiving, and make a joyful noise unto him with psalms."

Last Thursday, a Thanksgiving meal was held along with Chapel for the congressional interns, giving them a home-cooked meal and a time to study James, chapter 1.
COMING SOON
Congressional staffers and interns who put in long hours and will not get to travel home to be with their families for Thanksgiving will instead get to enjoy Friendsgiving Dinners this week.

Peggy Nienaber will attend the U.S. Capitol Christmas Tree lighting on the west lawn of the U.S. Capitol, which is also where the U.S. Bible Reading marathon is held each year. The tree lighting, which is a 50-year tradition, will take place next week with members of Congress and guests in attendance.

Our LIVE NATIVITY presentation will be held December 7 at 11 a.m. in front of the Supreme Court. We'll share more as we get closer to this powerful visual presentation of the gospel message on Capitol Hill!
PRAYER
Father God, we thank you:
For the forgiveness and peace found only in Jesus Christ.

For the privilege of sharing the gospel and seeing lives changed.

For directing us on mission each day.

For entrusting this ministry to us.

For those who support the mission of Faith & Liberty.

For our nation's leaders, for whom we pray daily.

For the spiritual fruit of our ministry.

That you are with us in the battle for life, liberty, and the family.

That we can rest and find refuge in you, dear Lord.
To all these things, join us as we say, Amen!
CLICK HERE TO SUBMIT YOUR PRAYER REQUEST
Our efforts to bring the Word of God to bear on the hearts and minds of our public policy makers are only possible because wonderful friends like you stand with us both in faithful prayer and in your generous financial support! Thank you!
Make a difference and partner with us.