Many nations are supporting Israel and condemning Hamas after the brutal ISIS-like terrorism against innocent civilians — men, women, children, babies, and the elderly. Sadly, there are also organizations (like Black Lives Matter) and foreign governments (like Russia, Turkey, and, of course, Iran) that are celebrating this unspeakable slaughter. Here in America, pro-Palestinian members of Congress are refusing to condemn the butchering of women, children, and babies in their cribs.
The world saw this level of evil antisemitism before when Adolf Hitler set out on his quest for Jewish genocide. America remained silent for far too long then, resulting in the wholesale massacre of millions. We must not make that mistake again.
Congress must act NOW to send a clear message to the entire world: We stand with Israel, we condemn Hamas and Hezbollah, and demand that Iran be sanctioned. Read on. — The Faith & Liberty team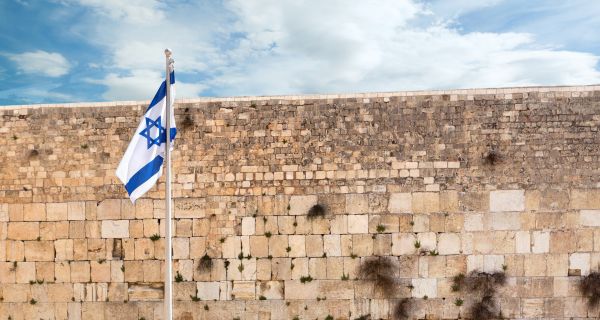 On October 7, 50 years and one day since the Yom Kippur War started, the terror group Hamas committed the biggest slaughter of Jews on a single day since the Holocaust.
The butchers paraglided into an outdoor Israeli concert promoting peace, raining death from above on the unsuspecting concert goers before traveling house to house, shooting down doors and slaughtering everyone inside. Houses that couldn't be breached were burned to the ground with Jewish families screaming inside as they were burned alive.
Hamas butchered toddlers in their beds and even attacked a children's hospital, killing the ailing patients inside.
"How the terrorists killed them is not a war. ... It's a massacre ... ," said Israeli Defense Forces Major General Itay Veruv, commenting on the gruesome manner these women and children had been killed. "It's something I never saw in my life."
Social media videos posted by Hamas terrorists claim that Iran's Islamic Revolutionary Guard Corps planned, armed, and trained Hamas for this massacre.
In several countries throughout the world, pro-Palestine rallies have been held to celebrate Israel's tragedy. In Sydney, Australia, thousands at a massive pro-Palestine rally chanted, "Gas the Jews!"
But the evil isn't just abroad. Organizations at America's top universities are holding rallies openly celebrating Hamas' massacre.
The world has witnessed the single largest massacre of Jews since the Nazi purges of World War II. Back then, America stayed silent too long, allowing Jew-haters to develop their poisonous plan to eradicate the Jewish race.
Hamas' stated purpose is to kill Jews and eradicate Israel.
Congress MUST ACT NOW to send a clear message to the entire world, as well as to misguided Americans and antisemitic members of Congress that America stands with Israel and condemns terrorism.
Urge Congress to take the following actions:
No funds to the Palestinian Authority and Hamas.

No asylum of Palestinians from Gaza into America.

Expel the Iranian spies that infiltrated the U.S. government.

Sanction Iran to the fullest extent possible.
We must stand and pray for Israel and her people. Never again is NOW.
And will you also consider making a donation to fund our work? In thanks for your gift, we'll send you a copy of Why Israel Matters to You and Your Family.
Thank you for your support.
"Lord, deliver us; may the King answer us on the day we call" (Psalm 20:9).
Peggy Nienaber, Vice President
Mat Staver, Chairman
Rev. Gregory Cox, Senior Pastor
TAKE ACTION
If you would like to sign our petition, click here.
---
Source:
"'It's a Massacre': IDF Troops Clear Kfar Azza Kibbutz." NBC News, October 11, 2023. Nbcnews.com/video/israel-defense-forces-clear-bodies-from-kfar-azza-kibbutz-194843205806.