This week a critical five-day meeting was held behind closed doors to prepare the World Health Organization's (WHO) next steps toward global control. This meeting focused on "health" measures "regarding a new international instrument on pandemic preparedness and response."
On Wednesday, the WHO Director-General Tedros Adhanom Ghebreyesus personally addressed the attendees. We'll share what he said below.
There are bills in Congress that will stop the WHO takeover of American sovereignty. — Your Faith & Liberty team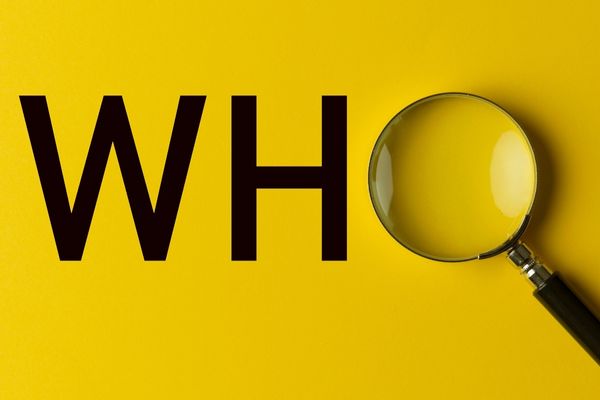 "It is an historic task," Tedros says. "I believe that in future years, you will all look back on the work you did here with pride, because what you are doing is very historic. ... The world is watching, the stakes are high, and time is short. We need delivery of a pandemic agreement and a package of International Health Regulations amendments to the World Health Assembly in May, next year. This is a generational opportunity that we must not miss." (emphasis added)
Tedros recognizes that the opportunity to grab this power is within reach: "This is our chance — maybe our only chance — to get this done, because we have the momentum. When COVID-19 struck, we acted with urgency to respond. We did things we had never done before, because we had to. We need that same sense of urgency now. We must do things we have not done before."
The WHO wants global authority to order lockdowns, mandates, and much more!
Tedros states how both the amendments and the treaty are critical to his vision for America and the rest of the world. He states, "I remind you that all of these elements are essential, but insufficient on their own. It is only the combined strength of all of them together that will truly keep the world safer. An agreement that fails to change the status quo, fails." (emphasis added)
There are two tracks moving forward at the same time — one involves the 307 IHR amendments and the other a Pandemic Treaty.
Proposed IHR Amendments:
A Working Group on IHR (WGIHR) is pushing for brand-new amendments.
These amendments will impact every aspect of your life — from what you can buy to where you can travel, to whether you can worship, to when you can leave your house.
Proposed Pandemic Treaty:
The WHO's draft "Pandemic Treaty" fundamentally changes the WHO from simply offering suggestions into a fully, legally binding authority ... a global authority over every aspect of control that the 307 amendments include.
With Joe Biden supporting the WHO, the amendments will pass — UNLESS CONGRESS INTERVENES.
The WHO's last published document states that the members of the committee "agreed … that the instrument should be legally binding."
This agreement will force nation states to do what the WHO wants — even if it directly opposes that sovereign state's wishes. It will give the WHO the power to impose any "solution" it demands. Lockdowns or vaccine mandates will be just the start.
The WHO brags it has a "global surveillance system" that "picks up public health threats 24 hours a day, 365 days a year." Anything the WHO deems a "potential threat to public health" will allow it to exercise control.
The WHO wants world domination. The COVID pandemic has been used as an excuse for global governance. Over the past two years, globalists have made incredible gains. They are not about to quit now.
Stand for freedom today by making your best possible donation to Faith & Liberty and our vital mission on Capitol Hill. Your gift will effectively be DOUBLED by a generous Challenge Grant.
Life and liberty depend on our actions now.
Peggy Nienaber, Vice President
Mat Staver, Chairman
Rev. Gregory Cox, Senior Pastor
P.S. Send urgent faxes to members of Congress to do everything in their power to stop Biden from giving American sovereignty to WHO!
P.P.S. Please consider partnering with Faith & Liberty, and our Challenge Grant will DOUBLE the impact of your gift today. Then forward this email to your friends and sign our petition.
---
Sources:
"Biden's Amendments Hand U.S. Sovereignty to the WHO." Liberty Counsel, May 12, 2022. lc.org/newsroom/details/051222-bidens-amendments-hand-us-sovereignty-to-the-who.
"Rapidly Detecting and Responding to Health Emergencies." World Health Organization. Accessed November 9, 2023. Who.int/activities/rapidly-detecting-and-responding-to-health-emergencies.
"WHO Director-General's Remarks at the Seventh Meeting of the Intergovernmental Negotiating Body – 8 November 2023." World Health Organization, November 8, 2023. Who.int/director-general/speeches/detail/who-director-general-s-opening-remarks-at-the-seventh-meeting-of-the-intergovernmental-negotiating-body---8-november-2023.
"World Health Assembly Agrees to Launch Process to Develop Historic Global Accord on Pandemic Prevention, Preparedness and Response." World Health Organization, December 1, 2021. Who.int/news/item/01-12-2021-world-health-assembly-agrees-to-launch-process-to-develop-historic-global-accord-on-pandemic-prevention-preparedness-and-response.