In high school, Sarah* became confused about her gender. The school, in the small town of Appomattox, Virginia, "affirmed" Sarah's delusion, resulting in her being bullied, which led to depression, eating disorders, hallucinations, and self-harm.
Since Sarah's mom, Michele Blair, was intentionally kept in the dark by the school, she was unaware that the school "affirmed" Sarah as a "boy" during the school day and that this false affirmation resulted in bullying.
Unable to cope, Sarah ran away from home.
Sexual perverts had no difficulty knowing Sarah was a girl. She was kidnapped, "drugged and violently raped" in the back seat of a car. Her rapist then "drove her to Washington, D.C., and left her with two men who raped and drugged her again. These two men drove her to Maryland and left her with a registered sex offender. He kept [Sarah] in a locked room after raping her and trafficking her to other men."
This cycle of horror was only stopped when she was rescued by the FBI.
Now this mother is suing the school district because it intentionally withheld the critical information she needed to help Sarah. She will never be able to undo this damage. Sarah now has Complex PTSD.
This is not an isolated incident. Schools are intentionally indoctrinating students and concealing their gender confusion from their parents.
If HR 15 ("Equality Act") passes, it will increase this madness. The Equality Act will harm children and silence any opposition to the LGBTQ agenda.
With the session about to begin, there is a push to pass HR 15. Contact Congress and let them know they must stop HR 15! —Faith & Liberty team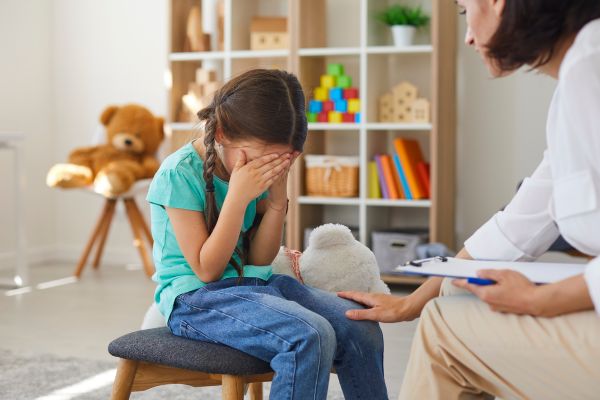 After the FBI rescued Sarah, the nightmare only continued for this mother and daughter. A public defender from Maryland, Aneesa Khan, got involved. Michele claims that Khan began a series of acts aimed at depriving her of custody because she would not affirm Sarah as a "male."
Khan alleged that Michele Blair was guilty of abuse and neglect because she failed to support Sarah's assertion of a male gender identity.
An investigation found that the charges were unsubstantiated. "They just felt like they had the right to take over my parenting position," Michele told Fox News.
While these unsubstantial charges were being investigated at Khan's insistence, Sarah was placed in the Maryland Department of Juvenile Services with adolescent males where she was again sexually assaulted, exposed to drugs, and denied medical and mental health care.
With few options left, Sarah ran away again, with the same outcome.
Again, she was picked up by an adult male who drove her to Texas. There "she was again raped, drugged, starved, and tortured until law enforcement in Texas rescued her." But this time, her mother was notified, and she helped bring her daughter safely home to Virginia.
This didn't have to happen to Sarah! It could have been avoided if the school had been honest with her mom. But there are legislators who are pushing the Equality Act that would strengthen and entrench the very policies that led to this horror.
While Sarah's story is heartbreaking, the pain she was running from is not unique. There used to be two transgender clinics in the entire world. Now, in America alone, there are more than 100 such clinics. And because of the social contagion brought about by indoctrination, these mutilating surgeries are up 4,000%.
In her book Lost in Trans Nation: A Child Psychiatrist's Guide Out of the Madness, Dr. Miriam Grossman writes:
Sex is not assigned at birth; it's established at conception. Brains always match the bodies to which they are attached; we are not Legos or Mr. Potato Heads that might be improperly assembled. Sex is binary. Sex is permanent. Males cannot become females and females cannot become males.
God has woven into the very fabric of our being thousands and thousands of differences between men and women that scientists are only now discovering. But our society is willing to lie to these children, profit off their confusion, and discard them if their individual experiences do not match this radical political agenda.
This must end now! HR 15 would be catastrophic. We must stop it.
We appreciate your prayers and support of Faith & Liberty as we stand in opposition to the Equality Act and in agreement with God's created order.
Join our extended Challenge Grant to DOUBLE the impact of your gift right now. Support Faith & Liberty today.
Finally, please join us in resolute prayer for America's future.
Peggy Nienaber, Vice President
Mat Staver, Chairman
Rev. Gregory Cox, Senior Pastor


TAKE ACTION
Don't forget to send your urgent FAX to CONGRESS — SAY NO TO THE EQUALITY ACT!
And add your name to our petition.
---
Sources:
Grossman, Hannah. "Mom Sues School for Hiding Daughter's Gender Change after She Later Ran Away and Was Sex-Trafficked: Suit." Fox News, August 29, 2023. Foxnews.com/media/mom-sues-school-for-hiding-daughters-gender-change-after-she-later-ran-away-and-was-sex-trafficked-suit.
Grossman, Miriam. Lost in Trans Nation: A Child Psychiatrist's Guide Out of the Madness. New York, NY: Skyhorse Publishing, 2023.
H.R. 15. Equality Act. (2023, June). 118th Congress (2023-2024 Session). Congress.gov/bill/118th-congress/house-bill/15.