A Pennsylvania school is in turmoil because a male tennis coach was caught in the girls' locker room stripping down to a bra and panties. After this shocking exposure in front of young girls, the school provided Coach David Yates with access to his own private bathroom so he would not be changing in front of the girls — or watching them change.
However, in April 2023, Yates again went into the girls' locker room.
The school board told parents that Yates would not be rehired for the upcoming year, but it appears they lied. Yates again showed up on the school coaching roster this fall. A heated school board meeting was held a week ago, Monday (August 21), with the school board vote tied (with one abstaining member). For now, the board remains undecided if it will continue to employ or terminate Yates. The board will hold a vote again after Labor Day.
The vote is the same day that Congress will be coming back into session. It will be a high priority for many legislators to pass the "Equality Act" (HR 15), which will force students to accept predators into their locker rooms. If this bill passes, school boards will be forced to employ anyone under the guise of "transgender," like Yates — no questions asked.
If this bill passes, what is happening in the Gettysburg, PA, school will spread to every school across America, to daycares, to every place you can imagine. That's why it is critically important to stop this insanity now.
All 212 House Democrats support this bill. They only need six Republicans to bypass the Speaker and bring this bill to the floor to pass it. Fax the U.S. House now, and read the rest of the story. —Your Faith & Liberty team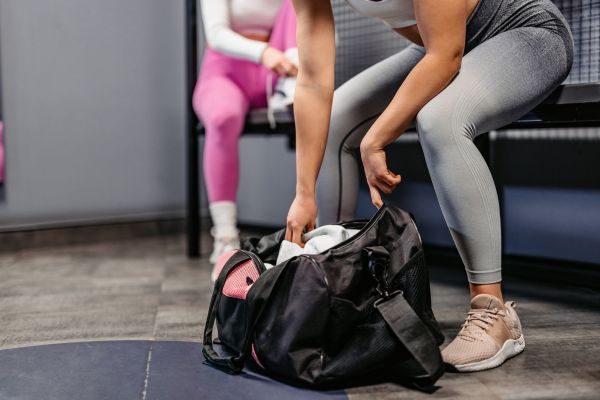 After the Gettysburg Area School District hired David Yates, he entered the girls' locker room last fall. Students report that he stripped down to nothing but a bra and underwear in front of the girls' varsity soccer team, several of whom have parents on the school board.
While Yates claims he only took off his shirt, that is not what girls reported. Rather, they said it was obvious that David Yates was still fully male, according to a school board member.
After complaints, the school continued to employ Yates but gave him special permission to use the referees' locker room. He was instructed not to go into or use the girls' locker room and restroom.
However, defying the directive, in April of this year, Yates followed a young girl who was alone into the locker room. This time, it was a girl on the softball team. Yates even used the time that they were alone together in the locker room to attempt to strike up a conversation with this young girl.
This student texted her softball coach, "This d--- tennis coach just walked into the girl's bathroom." It made her feel "very, very uncomfortable." Her text concluded, "Like, ----. You're a ------- man."
If the Equality Act passes, it will force EVERYONE to submit to Yates, welcome him, even cheer him. And if anyone resists or complains, Yates could sue the school, the parents, the students — anyone.
What's worse is that the Equality Act will also weaponize the federal government to sue!
The results of this bill would be absolutely chilling!
When parents were up in arms after the second time Yates invaded the girls' locker room, the school promised he would be let go at the end of the season, which was only a few games away. So, they bided their time.
Except it didn't happen.
The school district was aware that Yates was attempting to transition to a woman for two years. The district vice president claimed Coach Yates' gender transition "has never once been an issue."
When facing certain termination, Yates switched to a new tactic. He applied for the same job, this time not as David but as "Sasha" Yates. And by either feigned or actual ignorance, the school board rehired Yates for the exact position from which he was terminated!
Once angry students and parents realized they had been lied to, the school board meeting last Monday got heated as board members demanded Yates be removed, again.
But when the school board held a vote on Yates' employment, it was tied 3-3, with one member abstaining. The next meeting and vote will be held next Tuesday.
It is key to point out that if the Equality Act passes, just showing up at a school board meeting to demand privacy for your daughter could have you facing multiple lawsuits. This is outrageous! It puts a target on the backs of young girls and silences freedom of speech.
Faith & Liberty will host a meeting on Capitol Hill next month exposing the damaging impact of biological men in girls' and women's sports, locker rooms, and bathrooms. The "Fairness in Women's Sports Lunch Forum" will have some compelling speakers.
Dr. Madeline Manning Mims, four-time Olympian medalist, and Riley Gaines of Independent Women's Voice will be joining us for this event. College women athletes have lost their status in sports, trophies, and awards — even their dignity and privacy — because the NCAA has allowed men to compete in sports that should be for women only.
We will be discussing the consequences of what has happened most recently with men competing and being allowed in the same locker room as women. And we are your voice in the halls of Congress.
We invite you to partner with us to fight for freedom, so you are never silenced! DOUBLE YOUR IMPACT through our Challenge Grant.
Peggy Nienaber, Vice President
Mat Staver, Chairman
Rev. Gregory Cox, Senior Pastor


TAKE ACTION
Send a fax directly to members of the U.S. House to urge them to fight HR 15. And sign our petition.
We must never grow weary. You can effectively DOUBLE the impact of your donation through our Challenge Grant!
---
Sources:
Brelje, Beth. "EXCLUSIVE: Transgender Coach Changes in Locker Room with Shocked Pennsylvania High School Students." The Epoch Times, August 21, 2023. Theepochtimes.com/us/exclusive-transgender-coach-changes-in-locker-room-with-shocked-pennsylvania-high-school-students-5476079.
Sanders, Vanessa Pellechio. "GASD Board: Yates' Gender Identity Not an Issue." Gettysburg Times, August 23, 2023. Gettysburgtimes.com/news/local/article_2d1299ae-5944-503c-8080-c6d543b67acb.html.