We just received a report from one of our colleagues in Geneva attending the World Health Assembly. The World Health Organization (WHO) has more than 300 amendments — and a treaty — that is being discussed as we write this message to you.
The plan is to vote on these amendments and treaty to change the WHO from an advisory body to a legally binding global authority.
However, our on-the-ground source has reported an interesting development, which we will share below.
This new development is the window of opportunity we were praying for and working diligently to achieve. Now is the time to stop this global takeover.
We are sitting on a knife's edge, and what makes this so chilling is that the consequence of losing this battle is unthinkable. The WHO agenda is utterly disgusting, and now the WHO is targeting 10-year-old kids, just like Alfred Kinsey dreamed would happen one day!
The WHO is supporting a group that is killing children, maiming them through gender ideology, and then grooming others! Send your urgent faxes demanding Congress to take ALL ACTIONS TO stop Joe Biden and WHO's quest for centralized global control. Act NOW. — Your Faith & Liberty team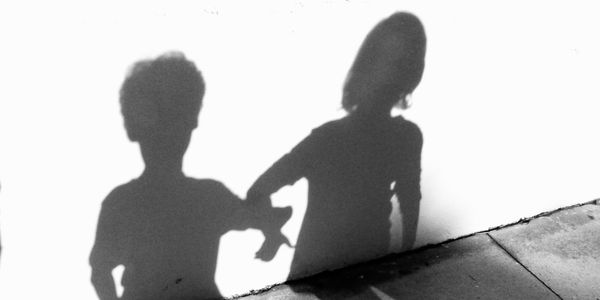 The WHO is a vile group that is diametrically opposed to the values we hold dear. The WHO has spent the vast majority of its money on salaries to line the pockets of its own people. For every dollar spent on medical treatments and supplies, the WHO spent two dollars to pay its staff.
But that's not even the worst part. The WHO has generously funded the International Planned Parenthood Federation (IPPF) — to kill children.
Using the WHO funds, the IPPF taught kids and others that prostitution of children under 10 years old was normal! "Sexual activity may be part of different types of relationships, including dating, marriage or commercial sex work, among others."
This is inconceivably sick! And this is being paid for by the WHO giving the IPPF your tax dollars!
If the WHO gets the power it wants, THIS is what it will do to our children!
These same people want total control of the world.
If America holds the line and we rein in our own federal government's involvement, this effort will collapse.
Our colleague in Geneva reports that there is rumbling that the WHO may use this meeting to tee up a final vote on the amendments and the treaty for the 2024 meeting. This is the break we desperately need to stop the WHO and rally more congressional support. But we cannot throttle back until this global takeover attempt is fully defeated.
Send your urgent faxes to Congress to oppose the WHO treaty and stop the Biden administration.
These attacks against our children can be traced back to Alfred Kinsey during the 1940s and '50s, in which he paid pedophiles and pimps to rape, molest, and abuse children of every age.
Alfred Kinsey unleashed a sexual revolution on what has been dubbed "The Greatest Generation" — the generation that lived through the Great Depression and went on to fight in World War II.
His first propaganda books were published in 1948 (Sexual Behavior in the Human Male) and 1953 (Sexual Behavior in the Human Female). My late friend, Dr. Judith Reisman, wrote about "The Children of Table 34," referring to the infants and children in Table 34 of Kinsey's first book. Some of these children are now speaking out.
"I am one of those children!" said Esther White (pseudonym), who signed a letter describing molestation by both her father and grandfather. Esther was only 7 years old when her father began illicit sexual experimentation on her, performing different acts with her, timing her physical reaction with a stopwatch, and even visually recording the entire process to send to Kinsey. Then her grandfather started abusing her as well. Esther says she witnessed both her father and grandfather personally receiving a 6,000-dollar check from Kinsey for their sexual acts on her.
This abuse is not an unintended consequence ... it is their end goal — to legalize this perversion and silence the opposition.
Congress needs to hear from you, demanding our nation end this relationship with the WHO. Make your voice heard loud and clear on Capitol Hill today. HR 79 will withdraw America from the WHO and defund the WHO.
STOP THE UN/WHO TAKEOVER OF THE USA by sending your urgent faxes to demand members of Congress do everything in their power to protect American sovereignty.
The IPPF brags that it "influenced negotiations" at the WHO, "influenced national governments," and "will continue working" on its goals — to pervert, control, and destroy our children and grandchildren.
Just two months ago, the WHO's director-general sat down with the IPPF and did a joint event, even after the IPPF came under fire for this perverted "training" for children.
We at Faith & Liberty stand with you against this freedom-killing tyranny! Please consider a recurring monthly donation or a one-time donation to fund our vital mission in Washington. A Challenge Grant will DOUBLE YOUR IMPACT. Thank you for supporting our presence in our nation's capital — for faith, family and freedom. We know it makes a difference!

Your missionaries to Washington, DC,
Peggy Nienaber, Vice President
Mat Staver, Chairman
Rev. Gregory Cox, Lead Missionary


P.S. Don't forget! Send faxes and sign our petition today.
P.P.S. You can DOUBLE the impact of your gift through our Challenge Grant. And you can sign up for a monthly recurring gift.
Help spread the word! Share our messages with your friends.


---

Sources:
"A Child Victim." Stop The Kinsey Institute. Accessed August 9, 2022. Stopthekinseyinstitute.org/more/a-child-victim/.
"Child Victim of Kinsey 'Research' Tells Story of Rape." Liberty Counsel, October 25, 2010. Lc.org/newsroom/details/child-victim-of-kinsey-research-tells-story-of-rape.
"NGO Normalizing Prostitution to 10-Year-Olds Received Millions from Gates Foundation." The Lion. Herzog Foundation, April 18, 2023. Readlion.com/ngo-guidance-normalizing-prostitution-to-10-year-olds-received-millions-from-gates-foundation/.
Roguski, James. "Who Funds the WHO? Where Does the Money Go?" James Roguski, May 16, 2023. Jamesroguski.substack.com/p/who-funds-the-who-where-does-the.
Satin, Alec. "Alfred Kinsey and the Children of Table 34." Comfort for Christians. December 3, 2020. Alecsatin.com/alfred-kinsey-and-the-children-of-table-34/.