Members of the U.S. House met in opposition to the World Health Organization (WHO) ahead of its meeting and voting today. These 18 members stood on Capitol Hill and railed against the WHO and its damaging agenda.
Rep. Eric Burlison (R-MO) stated, "The WHO is one of the most corrupt, incompetent, and — after COVID-19 — most thoroughly discredited institutions on the global stage, and yet one of Joe Biden's first things that he did was to bring the United States back into this corrupt organization."
But a few voices on Capitol Hill will not be enough to stop this global power grab. We need to wake up the majority of Congress and urge members to stop funding this group and giving all of our rights and freedoms to it.
We cannot say this strong enough — IF CONGRESS DOES NOT STOP JOE BIDEN FROM GIVING AMERICAN SOVEREIGNTY TO WHO, WE WILL NOT RECOGNIZE AMERICA AS THE "LAND OF THE FREE."
Send URGENT FAXES to Congress to demand they stop Biden from handing over American sovereignty to WHO. — Your Faith & Liberty team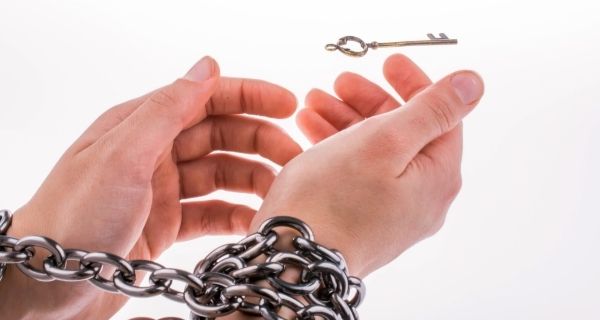 A House Foreign Affairs committee investigated the Chinese Communist Party and came to a startling conclusion. Rep. Andy Biggs (R-AZ) said, "It is beyond doubt that CCP actively engaged in a coverup designed to obfuscate data, hide relevant public health information, and suppress doctors and journalists who attempted to warn the world. They deliberated and repeatedly disregarded the obligations under the 2005 treaty."
Rep. Biggs said WHO Director-General Tedros praised "the CCP for their transparency, despite internal documents showing WHO's frustration with the CCP failure to share critical data and information about the virus." Both the WHO and its director-general "repeatedly parroted CCP talking points and ignored conflicting information from reputable sources."
We know that China's goal is to destroy the United States, and the WHO is helping them accomplish this with our taxpayer dollars. It is time to withdraw from the WHO and to end this lunacy.
The WHO's global assembly happening now must meet with very serious pushback and opposition. If America opposes the WHO treaty, this effort will collapse. The House can investigate and defund, and the Senate can demand this be presented for a vote — because this should be considered a treaty that must be ratified.
HR 79 will pull America out of the WHO and prohibit any federal funds from being spent on the WHO. The U.S. House holds the purse strings and can stop this WHO takeover. Send your urgent faxes to Congress to oppose this WHO takeover.
"Now if Joe Biden gets his way, the WHO will have even more control over the most private parts of our lives," said Rep. Lauren Boebert (R-CO). "This is not about public health. The WHO made it very clear. They will censor anyone who does not agree with their agenda to control every aspect of people's lives. They want total control over vaccinations, digitalization of health record, and your travel. Under this plan, the Biden plan is adopting Marxism by distributing medicine based on equity. The World Health Organization is the lapdog for the Chinese Communist Party."
"The World Health Organization has no right to tell hard-working Americans what the heck they do," said Rep. Tim Merchen (R-TN). "Why the heck are we even funding them in the first place?"
Whether your children must get a long list of vaccines to attend school will be determined by the WHO. Imagine the decision to shut down businesses, schools, or places of worship under the authority of an unaccountable One World Government.
We have limited time to block this global takeover by the WHO and Joe Biden. Push back before it's too late. Send your urgent faxes to members of Congress to stop the WHO takeover of our sovereignty.
Every donation made to Faith & Liberty today will be DOUBLED IN IMPACT by a special Challenge Grant. Please give generously today.

Your missionaries to Washington, DC,
Peggy Nienaber, Vice President
Mat Staver, Chairman
Rev. Gregory Cox, Lead Missionary

P.S. Also, sign our petition.


---

Sources:
"Article-By-Article Compilation of Proposed Amendments to the International Health Regulations (2005) Submitted in Accordance with Decision WHA75(9) (2022)." World Health Organization. Accessed February 21, 2023. Apps.who.int/gb/wgihr/pdf_files/wgihr1/WGIHR_Compilation-en.pdf.
"Informal list of intergovernmental meetings (provisional)." World Health Organization. Accessed February 21, 2023. Apps.who.int/gb/gov/en/intergovernmental-meeting_en.html.
"Live Sovereignty Coalition Press Conference: Get the US out of the W.H.O." Rumble, May 17, 2023. Rumble.com/v2o67vi-live-sovereignty-coalition-press-conference-get-the-us-out-of-the-w.h.o..html.