Unless he is stopped, Joe Biden plans to sign America on to the World Health Organization (WHO) draft treaty and its amendments. He is trying to bypass the U.S. Senate treaty ratification process — that is, IF we are silent and let him give away American sovereignty to the United Nations. He learned this sleight of hand when he was vice president under Barack Obama. It worked then, and it will work now, IF we don't stop him.
We must not allow the WHO to control our lives, health care, and everything else they've placed in these new documents. Tell members of Congress to do everything in their power to stop this subversion of our sovereignty and block the "NEW WORLD ORDER"! — Your Faith & Liberty team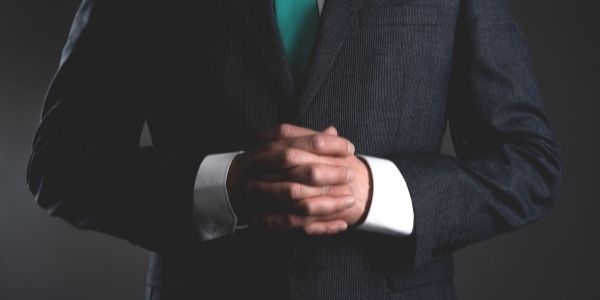 The One World cabal of Bill Gates, Klaus Schwab, John Kerry, Joe Biden, and others are planning to vote on these dramatic changes that will give the WHO global authority at the 76th World Health Assembly at the end of this month. The amendments are too numerous to discuss here, but here are a few points:
Change the WHO from an advisory organization that makes recommendations to a governing body whose directives would be legally binding. (Article 1)

Remove "respect for dignity, human rights and fundamental freedoms of people." (Article 3)

Give the WHO global authority to require medical examinations, proof of prophylaxis, and proof of vaccine, and to implement contact tracing, quarantine, and treatment. (Article 18)

Institute a system of digital or paper global health Vaccine Passports. (Articles 18, 23, 24, 27, 28, 31, 35, 36, and 44 and Annexes 6, 7, and 8)

Redirect unspecified billions of dollars to the Pharmaceutical Hospital Emergency Industrial Complex without accountability. (Article 44A)

Allow the disclosure of your personal health data. (Article 45)

Create an obligation to build, provide, and maintain IHR infrastructure at a nation's points of entry. (Annex 10)
We have limited time to block this new effort. Push back against WHO before it's too late. Send your urgent faxes to members of Congress to oppose sacrificing Americans' sovereignty to WHO.
The WHO has a horrible track record. Nearly everything it said or pushed regarding COVID was wrong. Let's look at just one of the things the WHO has pushed for — COVID vaccine mandates.
Just before shutting down tracking in Australia, that nation quietly reported that of the 1,779 people hospitalized for COVID, 80% were vaccinated. Of the 140 people who were placed in the ICU for COVID, ALL were vaccinated. Of the 95 who died with COVID, 82 of them were known to be vaccinated, seven did not have verified records, and only six of COVID deaths were from the unvaccinated.
Out of 2,014 people who needed medical care for COVID during a two-week reporting period, only six were known to have been unvaccinated.
Yet there was no public warning against these shots from the WHO. The CDC didn't revoke its demands. No apology came from the Australian government for its mandates. Nope, the Australian government simply decided it would hide the truth and stop tracking the vaccine it demanded of its citizens.
These bizarre, arbitrary, and invasive directives came from state and local governments. If WHO gets the power it is seeking, U.S. courts will have no jurisdiction to stop this global government.
An unholy alliance is scheming to take away our freedom. The G20 Summit voted to give authority to WHO to impose global vaccine or digital health passports — with Biden's approval.
Bill Gates and Klaus Schwab of the World Economic Forum were represented. The WHO is funded by globalists like Bill Gates and his affiliated foundations, which have donated billions of dollars to the WHO. Bill Gates holds incredible power over this organization, and he sees it as a way to exert global control under using the magic words "public health."
And none of these groups care the slightest about your freedom. They don't even care about your life. In fact, Gates, Schwab, and the WHO want to reduce human population as part of their "climate change" agenda.
There is no way they should control every aspect of what is necessary for us to live. But they will, IF we are silent.
A new coalition is building on Capitol Hill to stop Biden and the WHO. We had a productive meeting recently, and much more is planned. Momentum is building. Even if you have sent faxes or signed the petition, please do so again.
Urge members of Congress to do everything in their power to stop this giveaway of American sovereignty with your urgent faxes.
The impact the WHO could have through these amendments is endless. Missions, travel, and work could be thwarted by the WHO restricting movement. Visits to your family could be stopped. Never forget what these people did to our seniors in nursing homes and assisted living or our family and friends in hospitals. Many people died alone.
If WHO gets its way, travel will be severely curtailed. China is already limiting individuals' flight boarding passes based on their adherence to the nation's communist principles. But what is at stake right now is so much greater than travel. These amendments give WHO the authority to punish any country that does not comply.
Your donation is what makes it possible for Faith & Liberty to continue our vital ministry in our nation's capital. DOUBLE the impact of your gift through our Challenge Grant. Support Faith & Liberty by selecting here.

Your missionaries to Washington, D.C.,
Peggy Nienaber, Vice President
Mat Staver, Chairman
Rev. Gregory Cox, Lead Missionary

P.S. Send your faxes urging Congress to stop Joe Biden from placing America under WHO and stop global Vaccine Passports and this new power grab. And sign the petition.
P.P.S. Give now and DOUBLE the impact of your gift through our Challenge Grant.
Share our message with your friends.


---

Sources:
"Article-By-Article Compilation of Proposed Amendments to the International Health Regulations (2005) Submitted in Accordance with Decision WHA75(9) (2022)." World Health Organization. n.d. Apps.who.int/gb/wgihr/pdf_files/wgihr1/WGIHR_Compilation-en.pdf.
"Ten threats to global health in 2019." World Health Organization, January 2019. Archive.is/b6490.
"WHO Committee Meets To Push Vaccine Passports and More." Liberty Counsel, January 10, 2023. Lc.org/newsroom/details/011023-who-committee-meets-to-push-vaccine-passports-and-more-1.
‌"WHO | Informal list of intergovernmental meetings (provisional)." World Health Organization. Accessed February 17, 2023. Apps.who.int/gb/gov/en/intergovernmental-meeting_en.html.