The Chinese Communist Party has implemented a financial surveillance system to monitor and control its citizens.
Now, Joe Biden wants to implement a similar system here. But two bills in Congress could stand in his way.
Congress must act NOW to prevent Joe Biden from taking over your bank account. Fax Congress and demand they VOTE YES on HR 1122 & S 887. Then read on for the news. — Your Faith & Liberty team
Pass the CBDC Anti-Surveillance Act!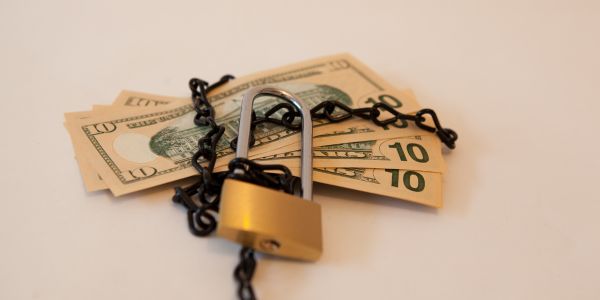 The Communist Party of China (CCP) has released its Central Bank Digital Currency (CBDC), a digital, programmable currency controlled down to the penny by the CCP.
"If somebody goes crosswise with the government, suddenly their e-wallets could disappear, or they can't even get in a taxi or go to a restaurant," says Jeremy Mark, a senior fellow with Atlantic Counsel, a Washington, D.C., international affairs think tank, commenting on China's new financial surveillance system.
Joe Biden is working on multiple fronts to suppress our freedom. One is the World Health Organization (WHO), and the other is rolling out a CBDC. Both of these will work in tandem, but the CBDC is the most pervasive weapon he can use to press us into his mold.
Momentum is growing in Congress to stop the weaponization of CBDCs. Now is the time to act.
STOP Biden's Communist-China-style Financial Surveillance!
The threat is real for companies and consumers alike. If a Chinese business makes a comment favorable to Taiwan, for instance, the company's accounts can be frozen and its China-based employees can be detained.
In fact, several foreigners working in China have already been detained, including staff from Bain Capital and Mintz Group, both U.S. financial accounting and oversight firms operating in the People's Republic of China.
Now Joe Biden has instructed the Federal Reserve to begin the process of implementing a China-like financial surveillance system here in America.
On March 9, 2022, Biden issued Executive Order 14067 entitled "Executive Order on Ensuring Responsible Development of Digital Assets."
As per Biden's usual tactics, the bill title is doublespeak. Instead of ensuring responsible development of assets as stated, Biden is trying to do an end run around Congress and make the Federal Reserve (the Fed) become your bank.}
To paraphrase Little Red Riding Hood's wolf, Biden's CBDC plan makes it "all the better to spy on you, my dear."
"It is important to note that the Fed does not, and should not, have the authority to offer retail bank accounts," says Sen. Ted Cruz (R-TX). We must stop Biden from giving the Fed this extraordinary authority.
Senator Cruz sponsored S 887 to prohibit the Federal Reserve from developing a direct-to-consumer central bank digital currency that could be used as a financial surveillance tool by the federal government. Sens. Braun (R-IN) and Grassley (R-IA) co-sponsored the bill.
"Unlike decentralized digital currencies like Bitcoin, CBDCs are issued and backed by a government entity and transact on a centralized, permissioned blockchain," according to a press release from Cruz's office.
"Not only would this CBDC model centralize Americans' financial information, leaving it vulnerable to attack, it could be used as a direct surveillance tool into the private transactions of Americans," Cruz continued.
Sen. Grassley agreed, saying, "Allowing the government to centralize Americans' financial information and increase surveillance of Americans' financial activity is simply a bad idea. The federal government should not have even more control over your own money."
We need YOUR HELP to RALLY REPUBLICANS to PASS THESE BILLS! Demand Congress pass HR 1122 & S 887!
LEGAL UPDATE: Our chairman, in his work with Liberty Counsel, presented argument last week before a three-judge panel at the First Circuit Court of Appeals on behalf of health care workers in Maine. These workers were terminated because their religious exemptions from Governor Janet Mills' unconstitutional COVID-19 shot mandate were denied.
The judges seemed favorable to Liberty Counsel's case. In fact, at one point, Judge Lynch said to the attorney for the state, "You obviously have not been reading the U.S. Supreme Court precedent on this, or else you would not have filed your motion to dismiss."
If the court rules favorably, the case will return to the lower court for discovery. Gov. Mills has mistreated these health care heroes. We will not abandon them.
Every donation made to Faith & Liberty today will be DOUBLED IN IMPACT by a special Challenge Grant. Please give generously today.

Your missionaries to Washington, DC,

Peggy Nienaber, Vice President
Mat Staver, Chairman
Rev. Gregory Cox, Lead Missionary

P.S. Make a recurring monthly donation and let the Challenge Grant DOUBLE THE IMPACT OF YOUR REGULAR GIFTS!
P.P.S. Fax Congress NOW to protect Americans from a Central Bank Digital Currency, and don't forget to sign the petition!


---

Sources:
Conrad, Jennifer. "China's Digital Yuan Works Just like Cash—with Added Surveillance." Wired, November 8, 2022. Wired.com/story/chinas-digital-yuan-ecny-works-just-like-cash-surveillance/.
"Executive Order on Ensuring Responsible Development of Digital Assets." The White House, March 9, 2022. Whitehouse.gov/briefing-room/presidential-actions/2022/03/09/executive-order-on-ensuring-responsible-development-of-digital-assets/.
"Sen. Cruz Introduces Legislation to Prohibit the Fed from Establishing a Central Bank Digital Currency." U.S. Senator Ted Cruz of Texas, March 21, 2023. Cruz.senate.gov/newsroom/press-releases/sen-cruz-introduces-legislation-to-prohibit-the-fed-from-establishing-a-central-bank-digital-currency.