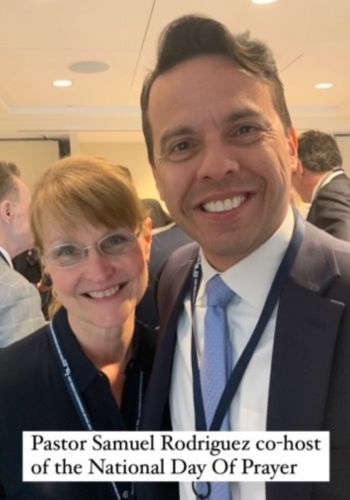 After the whirlwind of the last two weeks, including the many events around last Thursday's National Day of Prayer, we thought we might put our feet up and relax this week.
Just kidding! The Lord is leading us forward, and one of our next priorities is the new interns who have come and are coming to Washington. Capitol Hill is expected to have 250 internships in the congressional offices this summer. Our Faith & Liberty staff will be making a big effort to reach out to them. This past semester, we had 125 interns on Capitol Hill sign up to join small groups, fellowships and Bible studies.
One thing we know is the battle is on for the souls of the young people in America, and we want to be at the front, sharing God's love and His truth. Just think about the challenges these young people are facing:
We are intentionally seeking to reach interns at the Faith & Liberty booth at the Ministry Fair on Wednesday, May 24, in the Caucus Room in the Cannon House Office Building. Please join us in prayer that we will be able to reach over 2,500 young adults at this event hosted by House Chaplain Margaret Kibben. We will be intentionally praying ahead of this event, that we will be able to connect well and share the gospel with these young adults. Will you pray with us?
We also greatly appreciate the financial support you give to Faith & Liberty. We certainly cannot stand alone in what we do in our vital mission on Capitol Hill. Thank you for considering a gift today even as you pray in support of our ministry engagement with interns, staffers, and key leaders here in Washington.
Your missionaries to Washington, D.C.,
The Faith & Liberty team
You are an important part of our ministry. Our supporters form the backbone of Faith & Liberty because of your prayerful and financial support. Please pray about becoming one of our vitally important monthly contributors. Sign up for monthly giving on our website using the DONATE button below and select the option, "I would like to make this a recurring donation." You can also call and ask for Patty Bills at the Faith & Liberty office at 202-737-1776, and she will gladly assist you.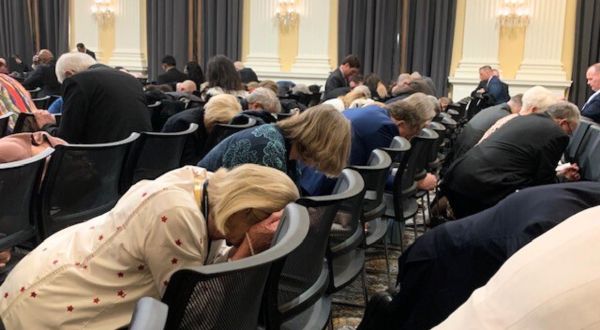 National Day of Prayer congressional observance in the Caucus Room of the Cannon House Office Building.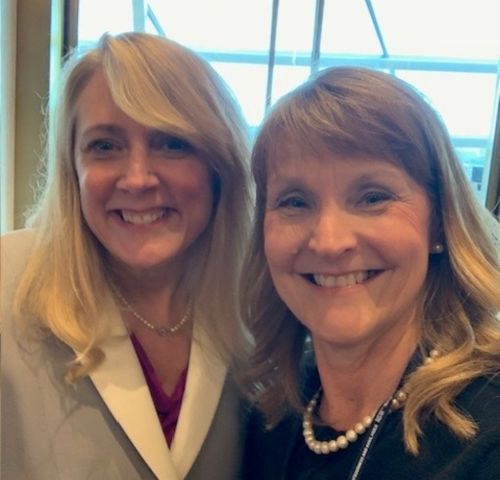 Kathy Branzell, president of the National Day of Prayer, with Peggy Nienaber.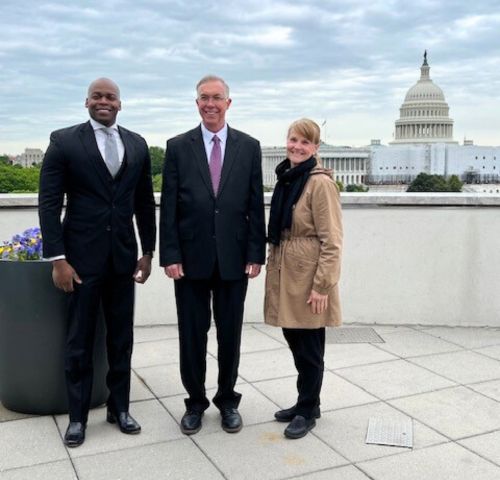 (L to R) Jonathan Alexandre, John Whaley of Rooftop Prayer Encounter, and Peggy Nienaber.
COMING SOON
Peggy Nienaber and Jonathan Alexandre received a private invitation to meet and talk with Dr. Ben Carson as he shares his thoughts about COVID, school lockdowns, and the effects on children across the country.
With all of the new interns coming to Capitol Hill, we have decided to host an Intern Night every Thursday evening with games, fellowship and new Bible studies. New congressional staffers will be joining our Bible studies as well.
Faith & Liberty will have a booth at the Ministry Fair on Wednesday, May 24, in the Caucus Room in the Cannon House Office Building. We are aiming to reach over 2,500 young adults at this event hosted by House Chaplain Margaret Kibben.
The Aglow International women will be visiting this week to pray with the Faith & Liberty team. We appreciate the support of these prayer warriors!
Dobbs pro-life anniversary activities are being planned:
On Friday, June 23, Faith & Liberty is sponsoring and co-hosting the Fresh Start 4 Life congressional breakfast for key pro-life leaders and women on the Hill, and we will be organizing prayer walks on Capitol Hill as well. That evening, we will host a private Life Reception for pro-life leaders at our Ministry Center.

On Saturday, June 24, we will co-host the Make Abortion Unthinkable rally. We will also co-sponsor a praise and worship time on Saturday afternoon, June 24, at Union Plaza on Capitol Hill. Please call our office (202-737-1776) if you would like to attend.
To stay informed on issues in Washington and play your part as a citizen and a Christian look for the Faith & Liberty emails throughout the week. We are in this fight together to defend and preserve those values and principles we all cherish.

PRAYER

Lord, we pray:
Pray for Faith & Liberty as we seek to reach over 2,500 young adults at the upcoming Ministry Fair hosted by House Chaplain Margaret Kibben.
That our Ministry Center would be a haven of rest for the interns and staffers feeling the burdens and battles of their life and work on Capitol Hill.
That we would attract many to Christ through our Bible studies and ministry activities.
That for the congresswomen who participate in our Bible studies, that they would find this dedicated time important in their spiritual walk.
That we would effectively stand in Washington for life, liberty and the family as God designed it.
CLICK HERE TO SUBMIT YOUR PRAYER REQUEST
Our efforts to bring the Word of God to bear on the hearts and minds of our public policy makers are only possible because wonderful friends like you stand with us both in faithful prayer and in your generous financial support! Thank you!
Make a difference and partner with us.