WASHINGTON, D.C. – Today is the 72nd annual National Day of Prayer where people across the nation will pray for the United States of America. The theme this year is "Pray Fervently in Righteousness and Avail Much" taken from James 5:16, "The effective, fervent prayer of a righteous man avails much."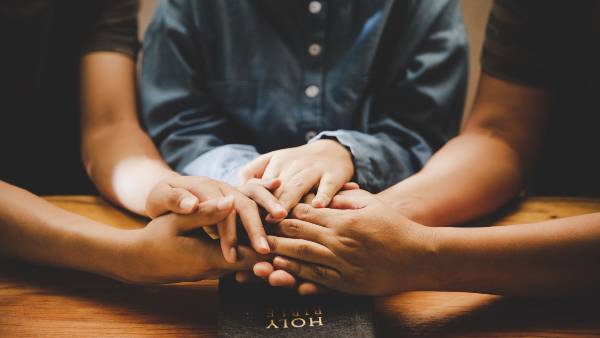 Prayer has always been a vital part of America's heritage. Before the founding of the United States, the Continental Congress asked the colonies to pray for wisdom in forming a nation. The call to prayer has continued throughout America's history, including President Lincoln's proclamation of a day of "humiliation, fasting, and prayer" in 1863.
The National Day of Prayer was created in 1952 by a joint resolution of Congress and signed into law by President Harry S. Truman. In 1988, the law was unanimously amended by both the House and the Senate and signed into law by President Ronald Reagan on Thursday, May 5, 1988, designating the first Thursday of May as a day of national prayer. It states, "Whereas the Congress, by a joint resolution approved on April 17, 1952, has provided that the President 'shall set aside and proclaim a suitable day each year, other than a Sunday, as a National Day of Prayer, on which the people of the United States may turn to God in prayer and meditation'; and whereas I deem it fitting that this Day of Prayer coincide with the anniversary of the adoption of the Declaration of Independence, which published to the world this Nation's 'firm reliance on the protection of Divine Providence.'"
Every president since 1952 has signed a National Day of Prayer proclamation.
Faith & Liberty co-hosted this year's U.S. Capitol Bible Reading Marathon last month where hundreds of believers publicly read aloud the entire Word of God, in multiple languages and without commentary, for more than ninety continuous hours. The U.S. Capitol Bible Reading Marathon was established in 1990 by Dr. John Hash and Dr. Corinthia Boone. Vonette Bright, the co-founder of Campus Crusade for Christ, served as the co-chairman of the National Day of Prayer Task Force and Chairman Emeritus of America's National Prayer Committee. Bright helped facilitate the vision for the U.S. Capitol Bible Reading Marathon and encouraged Dr. Boone to hold the event around the time of the National Day of Prayer.
In conjunction with the Bible Reading Marathon, Faith & Liberty also hosted the first Congressional Bible reading in the U.S. Capitol on April 25. This event created the opportunity for the Bible to be read aloud in the House of Representative's Chaplain's office while votes were happening just steps away on the House floor.
Faith and Liberty Vice President Peggy Nienaber said, "Our nation is at a point where only prayer to the God of the Bible can make a difference. The Bible says in 2 Chronicles 7:14, 'If my people, who are called by my name, will humble themselves and pray and seek my face and turn from their wicked ways, then I will hear from heaven, and I will forgive their sin and will heal their land.' I encourage everyone to unite and pray for righteousness to prevail across America, and pray for God's help, wisdom for the future, forgiveness for sins, and unity for our nation."