Several foundations associated with Bill Gates raked in 11 billion dollars of taxpayer money for alleged COVID relief ... and FAILED at nearly every deliverable they promised.

Now Gates wants MORE money and MORE control. And his best bet to gain global control of everything related to "public health" is to control the World Health Organization (WHO) — and Joe Biden is about to help him achieve that goal. Make no mistake, this cabal will gain global authority UNLESS members of Congress hear a massive public outcry loud and clear — STOP THE WHO!

Please, help wake up Congress to the danger ahead. Demand they STOP JOE BIDEN from signing the WHO world takeover amendments. Then read on for the news. — Your Faith & Liberty team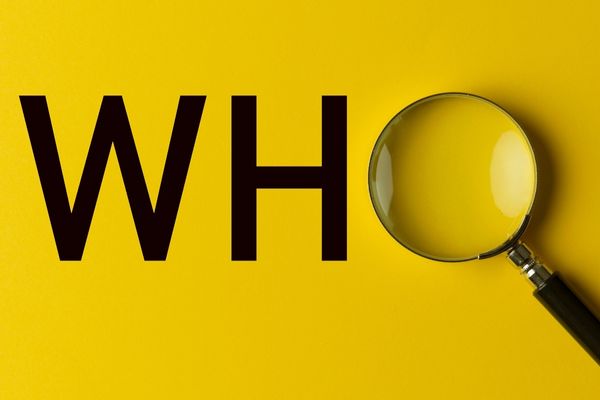 A recent expose by Politico, in conjunction with European investigators and the German news agency WELT, has pulled back the curtain to reveal one man behind the world's COVID response, the billions his foundations received from governments around the world, and his colossal failure to achieve the goals his organizations pitched.

Four foundations funded by Gates took unprecedented control of what should have been a governmental response to the COVID outbreak. They spent 8.3 million dollars lobbying world governments while also "donating" 1.4 billion to the WHO to receive 11 billion dollars in U.S. and world taxpayer funds in return.

In other words, an 8.3 million-dollar "investment" returned a whopping 11 billion dollars! And this amount does not include the returns on his pharmaceutical stocks and related income.

Almost none of that money was accounted for, even as the Gates foundations failed spectacularly in achieving the outcomes they promised. Now, of course, Bill Gates wants MORE money and MORE control.
One U.S. official, who asked not to be named, told investigators, "They're funded by their own capabilities and/or endowments and trusts. But when they step into multilateral affairs, then who keeps watch over them?" A former senior U.S. official said, "I don't know the answer to that."

The answer is known only to Bill Gates.

For instance, one of the projects the Gates foundations set up was called ACT-A. According to an independent review, the group was supposed to be focused on delivering testing, treatments, and vaccines, but failed miserably.

ACT-A promised to make 500 million COVID tests available. It only issued 84 million tests, just 16% of the goal.

ACT-A promised to deliver 245 million COVID treatments, but by June of 2021, the team had only delivered 1.8 million.

COVAX, the WHO project Gates pushed for and "funded" was the delivery arm for the COVID shots. They promised 2 billion doses of "vaccines" by the end of 2021. By September, they only delivered 20%, or 319 million doses.

Gates' initiatives were a disaster. But despite the failures, Gates now wants his crazy failed ideas to have the force of international law by making the WHO directives legally binding. And make no mistake, as the WHO's biggest private funder, Gates has enormous influence.
Each of Gates' foundations are already back at the trough, demanding billions from U.S. and other western governments, as well as the global government agencies sprouting from and revolving around the United Nations.

After giving 1.4 billion dollars to the WHO, Gates is well on his way to achieving the global power for which he thirsts. Gates' population reduction and climate change ideas are codified into the new WHO amendments treaty.

Joe Biden, whose administration met with Gates' foundations on a weekly basis during COVID, is planning to sign the WHO agreement, even though by all rights it should be considered a treaty, requiring a 2/3 majority vote by the U.S. Senate.

This new "agreement" will put the WHO in charge of everything from our borders, our laws on abortion and child sex changes, what medicines we will be allowed to use, and what medicines we will be forced to take.

And, of course, consistent with Gates' ridiculous claims, all this newfound control and adherence to his ideas comes under the aegis of "public health" and "climate change" — which Gates and the WHO claim contribute to a "public health crisis."

The WHO itself plainly states that the new agreement will be a matter of "international law." That means if Biden signs, America will be forced to change our city, state, and national laws to match Gates' WHO "laws" or be sued, sanctioned, fined, and punished by the United Nations.

Sadly, many in Congress are too busy fundraising for their next campaigns to bother reading the WHO amendments — or the U.S. Constitution for that matter. Or perhaps their own pharmaceutical stocks are doing well, and they don't care.
We want you to know that no matter what happens, whether Biden signs the WHO treaty or not, Faith & Liberty WILL NEVER STOP FIGHTING FOR FREEDOM.
Your missionaries to Washington, D.C.,
Peggy Nienaber, Vice President
Mat Staver, Founder
Rev. Gregory Cox, Lead Missionary


TAKE ACTION
Please take a moment right now to fax Congress. Demand they STOP JOE BIDEN from signing Bill Gates' global control treaty.
Then sign our petition.
Please consider a recurring monthly donation or a one-time donation to fund our critically important religious freedom work in the face of these abject tyrannies Bill Gates and Joe Biden are plotting. A Challenge Grant will DOUBLE YOUR GIFT'S IMPACT.
---
Sources:
Banco, Erin, Lennart Pfahler, and Ashleigh Furlong. "How Bill Gates and Partners Used Their Clout to Control the Global Covid Response - with Little Oversight." POLITICO, September 14, 2022. Politico.com/news/2022/09/14/global-covid-pandemic-response-bill-gates-partners-00053969.

‌‌"WHO." Liberty Counsel, 2023. LC.org/WHO.