Faith & Liberty's fight for religious liberty continues. At this very moment, the World Health Organization (WHO) is steadily working to control every aspect of our lives, from medicine to movement, from land use to transportation and from water to food. Joe Biden, unfortunately, is complicit, and the "tech" gurus behind this planned takeover are far down the road to accomplishing a global coup.
WHO continues its meetings this week to conclude plans, which include a so-called "digital health passport," to control every aspect of OUR lives. And Joe Biden is key to the WHO takeover.
But headway is being made in Congress. HR 79 in the U.S. House would withdraw America from WHO and stop taxpayer funding. And a new Senate bill ("No WHO Pandemic Preparedness Treaty Without Senate Approval Act") was just introduced.
We will share what the globalists are saying about their plot for our future. But first, let's all step up to stop WHO from achieving its takeover. FAX CONGRESS NOW demanding they STOP WHO and Joe Biden. — Your Faith & Liberty team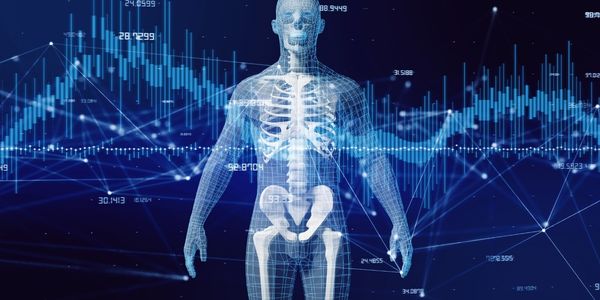 Last May, the adoption of new amendments to the WHO International Health Regulations (IHR) failed. Those amendments would have ceded control of America to a global United Nations agency.
But that win was short lived. The globalists have not given up their quest to subvert the U.S. Constitution. A new slate of amendments to the original WHO member agreement has been offered, with Team Biden developing many of the points.
These new amendments will change WHO from an advisory body to a ruling body backed by the force of international law with authority over our borders, health care, climate, land use, transportation and our personal movements.
We must urge Congress to decisively act!
Demand Congress STOP Biden's WHO Takeover Plans!
Agreements of this magnitude and scope should rightly be handled as a treaty, which requires a 2/3 majority of the U.S. Senate. But apparently Joe Biden doesn't care what the Constitution says.
He is trying to use the mechanism that George W. Bush did in 2005 when he signed America on to the WHO's International Health Regulations (IHR). But then WHO was only advisory.
Biden wants to give WHO international authority WITHOUT Senate approval … unless we use our voices to move Congress and stop this outrageous sovereignty giveaway. A bill has just been introduced to demand the WHO agreements come before the Senate.
Articles 18, 23, 24, 27, 28, 31, 35, 36 and 44 and Annexes 6 and 8 of the latest round of proposed WHO amendments seek to "Institute a system of global health certificates in digital or paper format, including test certificates, vaccine certificates, prophylaxis certificates, recovery certificates, passenger locator forms and a traveler's health declaration."
The Communist Chinese Party (CCP) uses this methodology to control its population and "erase" dissent. Without the proper digital code, Chinese citizens are not allowed to leave their houses, get groceries, board a plane or even work.
Worse yet, the apps are also connected to bank accounts, meaning the CCP can, and has, simply erased dissident citizens' bank accounts. Now WHO wants to force this technology on YOU. And the high-tech globalists seem giddy with anticipation.
In April 2020, an article in the Massachusetts Institute of Technology's Technology Review stated:
"This new social order will seem unthinkable to most people in so-called free countries. But any change can quickly become normal if people accept it. The new normal will be that we are used to the idea that in some cases, being able to move around freely is dependent on us being able to show that we're healthy. And there will be a greater acceptance, I think, of that kind of public health monitoring."
Bill Gates is the largest WHO funder in the world and has consistently backed this kind of technology. His favorite "guru," Yuval Noah Harari of the World Economic Forum (WEF), also praises digital control of health care, saying:
"The most important thing to know about living in the 21st century is that humans are now hackable animals." He continues, "The whole idea that humans have, you know, this soul, this spirit and you have free will ... whether in the election or in the supermarket of 'This is my free will.' This is over." (emphasis added)
Free will and religious freedom will NEVER be "over" in America if Faith & Liberty has anything to do with it.
We must never stop fighting to restore and preserve our precious freedom!
We will not stop until the constitutional liberties radicals are right now attacking are permanently secured and restored!

We need YOUR HELP more than ever to ensure religious liberty wins in America. Please consider making a recurring monthly donation or a generous one-time donation to the vital mission of Faith & Liberty as we stand for freedom and truth in our nation's capital.
A Challenge Grant will DOUBLE THE IMPACT of every donation made to Faith & Liberty today. Please join this battle with your financial support and your prayers!
Your missionaries to Washington, DC,
Peggy Nienaber, Vice President
Mat Staver, Chairman
Rev. Gregory Cox, Lead Missionary
P.S. Don't forget to also sign our petition to demand they STOP Biden's push for global WHO control. We will NOT give up our sovereignty to unelected globalists!
Help spread the word! Share our messages iwith your friends.


---

Sources:
Litchfield, Gideon. "This Is What It Will Take to Get Us Back Outside." MIT Technology Review, April 12, 2020. Technologyreview.com/2020/04/12/999117/blueprint-what-it-will-take-to-live-in-a-world-with-covid-19/.
"WHO." Liberty Counsel, 2023. LC.org/WHO.
"Yuval Noah Harari: Humans Are Now Hackable Animals." CNN, November 26, 2019. Cnn.com/videos/world/2019/11/26/yuval-noah-harari-interview-anderson-vpx.cnn.