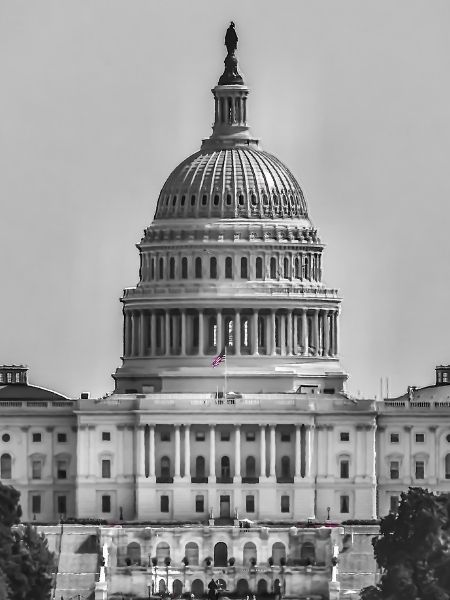 People are gathering from all across America for the March for Life in the nation's capital and the various states. This is the first march after overturning Roe v. Wade, and there is much work left to protect precious babies. Members of our team will be marching for life as we do each year, but there is still a mountain of work that needs to be done.
Nothing exposed the work ahead more than the recent statements by some in the U.S. House against the Born-Alive Abortion Survivors Protection Act. This bill should not have even one single vote against it … but instead, 210 House members voted against it. You will not believe some of the reasons given.
We listened to the appalling talking points we'll share below, as radicals in the House attempted to justify the ongoing murder of newborn babies.
With the Born Alive Act now passed in the House, we need to work to see it passed in the Senate. We can do this if we do not give up.
Send your urgent faxes to pass the Born Alive Act and demand justice for ALL babies. — Your Faith & Liberty team

With twisted logic, Rep. Jerrold "Jerry" Nadler (D-NY) said he was voting against medical care for newborns because it could "endanger" them. I'll let you parse his words:
The problem with this bill is that it endangers some infants [born alive] by stating that that infant must immediately be brought to the hospital where, depending on the circumstances, that may be the right thing to do for the health and survival of that infant or it may not. That is the problem with this bill. It directs and mandates certain medical care which may not be appropriate, which may endanger the life in certain circumstances. That's why we oppose this bill. (emphasis added)
Nadler is talking about a baby who is born alive. He says helping the baby "may be the right thing to do for the health and survival of that infant." That's not the "problem with this bill." It is the problem with Nadler and the death culture he represents.
It's time to end these crimes against humanity, and Congress has the power to do so. Tell the Senate to pass the Born Alive Act (HR 26) with your urgent faxes to demand our nation STOP infanticide now!
Rep. Rosa L. DeLauro (D-CT) said, "I rise in strong opposition to the dangerous measures that House Republicans are bringing to a vote in this chamber as part of their ongoing efforts to end a woman's right to choose." Using her flawed reasons would mean any baby born alive could be allowed to die — or be killed — for any reason.
This is pure evil. Mother Teresa of Calcutta once said, "It is a poverty to decide that a child must die so that you may live as you wish."
We must fight for these precious children. They cannot speak for themselves. Send faxes right away to give these children a better chance to grow up, laugh, play and learn.
The most shocking statement of all came from Rep. Hillary Scholten (D-MI), who twisted scripture to continue infanticide. She said the following: "When I read the Scripture, I turn to passages and I'm guided by passages like Jeremiah 1:5, which states, I knew you before I formed you and I placed you in your mother's womb, it does not say the government's womb."
She is basically claiming that God turned the children He created over to their mothers to murder. At the point this bill would apply, the child is not in a womb! This is just outrageous!
It is disturbing how some elected leaders are justifying straight-up infanticide.
Your faxes put these senators on notice that we care about these children and demand immediate action.

We are working on Capitol Hill to make your faxes more effective and reach beyond what your faxes can do to urge our elected officials to act now.
Every time you donate to Faith & Liberty, this helps us take the fight further down the halls of Congress. Please consider a monthly donation to our organization or a one-time gift to help us do more. We deeply appreciate your prayers and support in this life-and-death battle.
Thanks to our Challenge Grant, your monthly recurring donation or one-time gift to our organization today will be DOUBLED in impact.

We tremble because a God of justice cannot prolong judgment in the face of this continuing evil.
Your missionaries to Washington, D.C.,
Peggy Nienaber, Vice President
Mat Staver, Chairman
Rev. Gregory Cox, Lead Missionary
P.S. We must demand protection for these babies. Please also sign our petition.
Then help spread the word by sharing our emails with your friends.
---
Source:
"Family Research Council on Instagram: 'Where to Begin?" Instagram. January 14, 2023. Instagram.com/p/CnXi_RSLqC6/.