Yesterday, the U.S. House passed the Born-Alive Abortion Survivors Protection Act.

Now the fierce battle starts in the U.S. Senate.

Former Senator Ben Sasse (R-NE) has always been the primary sponsor of the Senate version of the Born Alive Act, but he just resigned to become president of the University of Florida. We now need another pro-life champion in the Senate to take the baton. That champion may be Senator Cindy Hyde-Smith (R-MS), who, on January 5, became the new head of the Senate Pro-Life Caucus.

It is a critical time now for the Senate pro-life leadership to carry the Born Alive Act across the finish line. Your voice today can make all the difference!

More newborn babies will be slaughtered and left to die if this bill is delayed. We must flood the Senate to support the Born Alive Act. Send your critical faxes to urge senators to do everything in their power to save the lives of these precious little ones! —Your Faith & Liberty team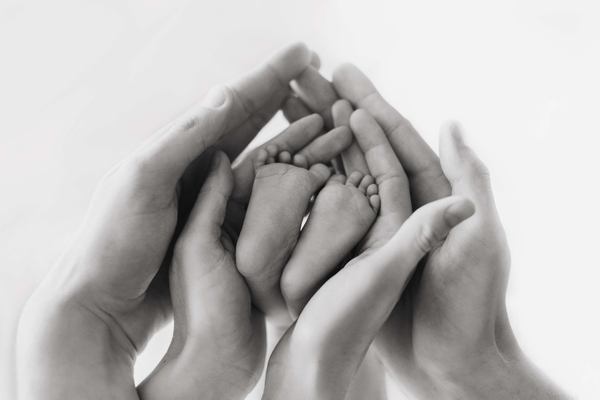 Sandra Merritt is one of the undercover journalists who exposed Planned Parenthood's illegal trafficking of baby organs.

Sandra's videos and the sworn testimony about the gruesome practice of harvesting baby body parts will churn your stomach. One medical researcher gave testimony on how she realized "organ procurement" workers were cutting beating hearts from the chests of living babies who had been born alive!

Yet, instead of these butchers being punished, the State of California is prosecuting Sandra for revealing this evil to the world. This is sickening and outrageous! The Born Alive Act will bring justice to this evil.

With the Born Alive Act passed in the House, the fight moves to the Senate. How can anyone not support this bill to stop infanticide? Send an urgent message to the senators to pass the Born Alive Act. Each day that passes is another day babies will suffer and die.
Dr. Theresa Deisher, a research scientist with a doctorate in molecular and cellular physiology from Stanford University, took the stand at pro-life hero Sandra Merritt's criminal preliminary hearing in San Francisco. Then Attorney General Xavier Becerra (now secretary of Health and Human Services) threatened that he would prosecute Dr. Deisher if she testified. Thankfully, Dr. Deisher did testify, and her testimony was explosive.

Her area of expertise is running a specialized heart testing study on mice. She is required to adhere to a very strict protocol of anesthesia before cutting out the hearts of these mice while each is still beating in the lab to instantly hook up to an electrical current to continue these specialized studies.

Imagine Dr. Deisher's shock and horror when she found out that other researchers were conducting new studies in the lab involving baby human hearts procured from elective abortion. When she opened a container from an abortion clinic, she was shocked to see a tiny beating heart. She testified that the heart had to be beating at the time it was removed from the baby. Without anesthesia, of course.

In a bombshell, Dr. Deisher testified under oath that her knowledge led Sandra Merritt and David Daleiden on an undercover investigation of more than two years that shocked the world.

However, in the EIGHT YEARS since these videos have come to light, not a single abortion clinic employee has spent even one night in jail! The only people who were arrested were Sandra and David for helping expose this evil!

Planned Parenthood is not even on trial … The person on trial is Sandra Merritt, a godly and courageous grandmother, a hero who simply exposed the truth. She exposed Planned Parenthood's vile commerce in human body parts harvested from small, helpless, innocent human beings.

The time for justice has come. It is time for the Born Alive Act to pass. Send your urgent faxes to members of the Senate to pass the Born Alive Act and let them know America is watching.
When these videos first came to light, Congress referred Planned Parenthood to law enforcement for prosecution, and yet, as the years passed, not one of their employees has faced charges.

The Born Alive Act is a bill to end infanticide. Currently, babies are being killed after they are born. Some are killed by the hands of an abortionist, and others are left alone to die. This horror must end.

Send an urgent message to the Senate to demand punishment for those who kill and dissect these little babies while alive outside the womb.
With the new composition of Congress, we believe your voice will be heard. Please help us stand up to this evil by partnering with us with a monthly donation, or a one-time donation with your generous support!
Your missionaries to Washington, D.C.,
Peggy Nienaber, Vice President
Mat Staver, Chairman
Rev. Gregory Cox, Lead Missionary


P.S. You can also sign a petition by selecting here.



---
Source:
"Mice Have More Rights than Newborn Babies." Liberty Counsel Action, September 24, 2019. Lcaction.org/detail/20190924mice-have-more-rights-than-newborn-babies.