Today the U.S. House is scheduled to vote on the Born-Alive Abortion Survivors Protection Act (HR 26). How can anyone vote against this bill? The Born Alive Act must be passed to stop infanticide — where a baby is killed after it is born alive.
In Washington, D.C., evidence surfaced that babies were killed after being born and then their bodies were burned to create electricity in the Baltimore area. This level of evil is unconscionable; however, it is just the tip of the iceberg of evil that my team uncovered. Similar newborn murders are happening all across America!
We urgently need to pass the Born Alive Act to stop this evil. We need as many votes as possible, from both sides of the aisle, to pass this bill in the House and build up enough momentum to pass in the Senate. These children have waited far too long for justice. Quickly, send as many faxes as possible now for these precious little ones. —Your Faith & Liberty team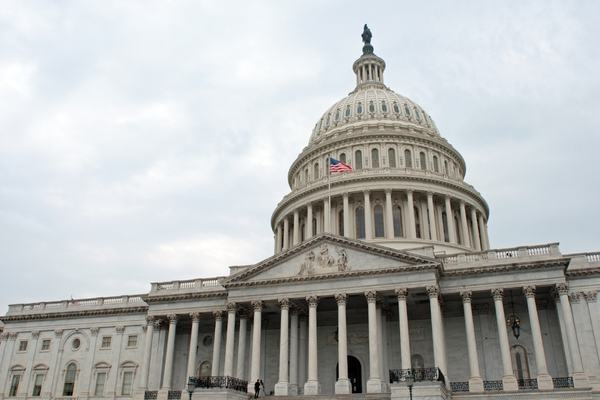 Curtis Bay Medical Waste Services, also called Curtis Bay Energy, Inc., "operates a unique waste-to-energy technology that utilizes medical waste for energy creation." This energy company was caught in Washington picking up biohazard boxes marked with its own logo that were full of babies' bodies from an abortion clinic.
When a pro-life sidewalk counselor approached staff from the energy company, the counselor asked if she could give the babies a proper funeral and burial. She was able to obtain one of the two boxes she saw with the Curtis Bay Energy logo and photograph it. The box had the bodies of 115 babies in it, including five who were past the point of viability with evidence that they had been born alive and then murdered, according to experts.
The level of disregard for life is sickening. Meanwhile, the D.C. police and the FBI are working together to cover up for those accused of horrific crimes against these children born alive. We shudder to think how a God of Justice will judge our nation. Today we have the opportunity to make a life-or-death difference for these children.
In 2013, more than 1,200 babies lived after an attempted abortion — and that number is most certainly much higher because some babies born alive were then killed and not reported.
In addition, members of our team helped uncover that some abortion clinics had altered abortion procedures to give birth to children alive and so they could then harvest their organs intact to sell for research.
As disgusting as this is, we must face the reality that such evil goes on every day and the perpetrators are not punished.
Dr. Deborah Nucatola, at the time medical director for Planned Parenthood, said, "So then you're just kind of cognizant of where you put your graspers, you try to intentionally go above and below the thorax, so that, you know, we've been very good at getting heart, lung, liver, because we know that, so I'm not gonna crush that part, I'm going to basically crush below, I'm gonna crush above, and I'm gonna see if I can get it all intact. And with the calvarium, in general, some people will actually try to change the presentation so that it's not vertex, because when it's vertex presentation, you never have enough dilation at the beginning of the case, unless you have real, huge amount of dilation to deliver an intact calvarium. So if you do it starting from the breech presentation, there's dilation that happens as the case goes on, and often, the last, you can evacuate an intact calvarium at the end… And, we've been pretty successful with that. I'd say."
The most gruesome behaviors toward children are continuing every day. We now have the opportunity to stop infanticide.
There is very little time. The U.S. House is scheduled to vote TODAY. Send your faxes to members of Congress.
Ruth Arick, owner of a Florida abortion clinic, said, "Now, a lot of places, not a lot, some researchers are looking for whole fetuses, in the earlier stages, so you over-dilate, you try to be able to extract an entire fetus through your cannula, but then again, the over-dilation can be a risk to the woman, so you know, it's a game."
"If you're looking for the organs, you've got to be able to do that, and separate them, and get 'em in the right kind of stuff, and then off they go," Arick said.
Another researcher was shocked when a baby's beating heart arrived at the research lab. She testified under oath that the heart had to have been removed beating while the baby was alive.
We must not remain silent. Please act now.
Faith & Liberty can only be effective if we are joined by a nation that is outraged by the realities of what is happening behind the closed doors of these buildings.
When you support our ministry, you shine the light of truth into the deepest darkness in America. Please consider a monthly donation to Faith & Liberty to DOUBLE the impact of your gift right now. Or give a one-time gift to help us continue to stand for truth and transform lives in our nation's capital.
Thank you for your prayers and support in this life-and-death battle.
Your missionaries to Washington, D.C.,
Peggy Nienaber, Vice President
Mat Staver, Chairman
Rev. Gregory Cox, Lead Missionary



---
Sources:
"Aurora Capital Partners Acquires Curtis Bay Medical Waste Services." PR Newswire: Aurora Capital Partners, April 1, 2021. Prnewswire.com/news-releases/aurora-capital-partners-acquires-curtis-bay-medical-waste-services-301260467.html.
"Curtis Bay Energy, Inc." 2022. Dun & Bradstreet. Accessed: April 13, 2022. Dnb.com/business-directory/company-profiles.curtis_bay_energy_inc.98b41378e7d32a8036b8c10a6f8e2fce.html.
Ertelt, Steven. "1,270 Babies Born Alive after Failed Abortions in the U.S." LifeNews.com, April 5, 2013. Lifenews.com/2013/04/05/1270-babies-born-alive-after-failed-abortions-in-the-united-states/.
Fiano-Chesser, Cassy. "Curtis Bay Energy Accused of Burning Aborted Babies' Bodies for Electricity." Live Action News, April 5, 2022. Liveaction.org/news/curtis-bay-energy-aborted-babies-electricity/.
"Harvesting Babies with Beating Hearts?" Liberty Counsel, Sep 3, 2019. Lc.org/newsroom/details/20190903-harvesting-babies-with-beating-hearts.
Panzica, Brianna. "Waste to Energy." Energy and Capital, August 4, 2011. Energyandcapital.com/articles/waste-to-energy/72827.
"Waste Management Process | Curtis Bay." Curtis Bay Medical Waste Services. Accessed April 13, 2022. Curtisbaymws.com/pages/our-process.