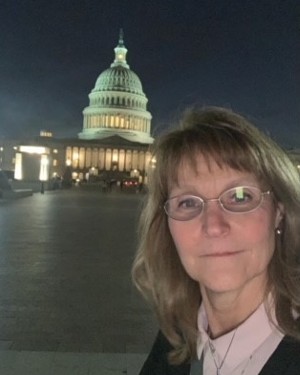 If you are tuned into the news, you know that last week, public prayer was prominent in the life of our nation — in sports and in politics.

On an NFL field, Buffalo Bills safety Damar Hamlin stood up after a hit, then immediately collapsed. While he received CPR on the field, players from both teams huddled around him for privacy, and many knelt in prayer for his recovery. A Christian anchor on ESPN also prayed powerfully for Damar and his family during a live television broadcast.

Then in the U.S. House, the battle was on for the speakership. Many members stood their ground, and negotiations continued for days. Eventually, with concessions, the 15th vote led to Republican Sen. Kevin McCarthy's election as Speaker of the House. Photos were taken as members met to pray over the situation. We observed as members gathered in the halls of Congress and on the floor for prayer to break the stalemate and ask that God's will be done. Prayers for the House proceeded from the congressional offices.

Faith & Liberty team members were hearing what was happening in real time from congressional offices, and we were able to offer timely prayer for this difficult situation. God appointed us to minister on Capitol Hill and has allowed us to engage with members and their staff. Because of you and your support, we have been able to cultivate relationships and pray for those who are governing on Capitol Hill.

Thank you for your prayer and financial support that enables Faith & Liberty to be on the ground in our nation's capital! Let us continue to keep prayer at the forefront as the 118th Congress gets started.
The Faith & Liberty team


You are an important part of our ministry. Our supporters form the backbone of Faith & Liberty because of your prayerful and financial support. Please pray about becoming one of our vitally important monthly contributors. Sign up for monthly giving on our website using the DONATE button below and select the option, "I would like to make this a recurring donation." You can also call and ask for Patty Bills at the Faith & Liberty office at 202-737-1776, and she will gladly assist you.



MONDAY RECAP
Peggy Nienaber was present during many of the votes on the House floor last week. She was able to offer prayer and support to both new and old members of Congress and staff. Our Bible studies started once again, though it is quieter with new congressional staffers on their retreat.
Congressional staffers take part in the Good Neighbor Initiative, and we were on their list! Quite a few of them came to give a thorough spring cleaning to our Ministry Center, for which we are thankful!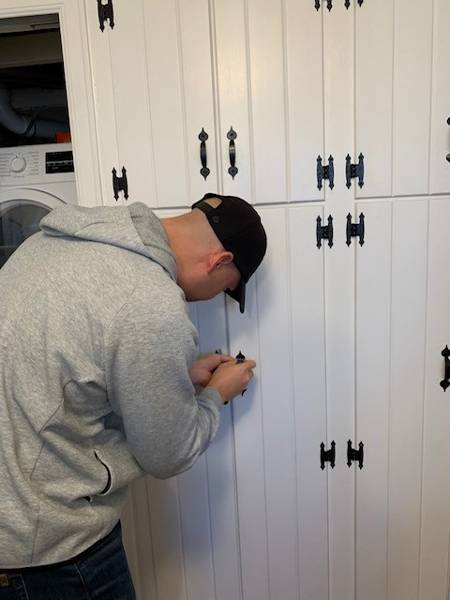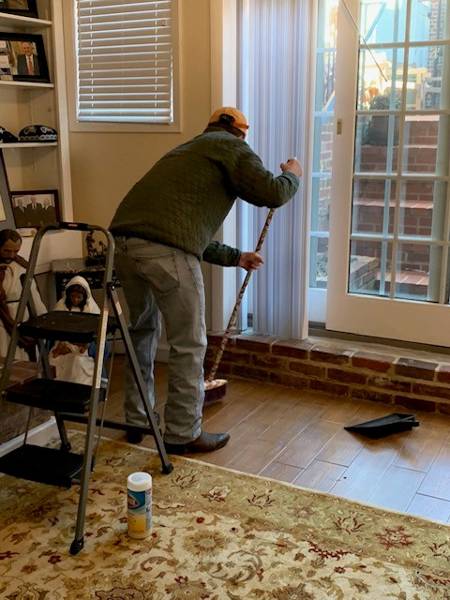 Peggy Nienaber participated in an International Religious Freedom Summit Steering Committee meeting. The event has been scheduled for January 31–February 1.
The Faith & Liberty team meets with new congressional staffers and members, welcoming them to Capitol Hill.

COMING SOON

We are helping to organize a Men's Prayer Breakfast, and over 80 men have signed up! To accommodate such a large group, it will be at a local church this month.
Prayers for Remembrance — Victims of Roe. On Sunday, January 22, 3,000 flowers will be laid at the U.S. Supreme Court as we have a memorial service with speakers and music in memory of infant lives lost to abortion.
To stay informed on issues in Washington and play your part as a citizen and a Christian look for the Faith & Liberty emails throughout the week. We are in this fight together to defend and preserve those values and principles we all cherish.

PRAYER CONCERNS
Pray for strength and health for our Faith & Liberty team, our families and our ministry supporters.
How can we pray for you? Please submit your prayer request at the link below.
CLICK HERE TO SUBMIT YOUR PRAYER REQUEST

Our efforts to bring the Word of God to bear on the hearts and minds of our public policy makers are only possible because wonderful friends like you stand with us both in faithful prayer and in your generous financial support! Thank you!
Make a difference and partner with us.