Today, there will be four U.S. Senate votes on amendments to the (Dis)Respect for Marriage Act starting at 3:45 p.m. The best amendment for religious freedom has a 60-vote threshold (the Lee amendment). The other amendments only need a 51-vote majority to pass. Once the amendments are decided, there will be one more 60-vote threshold needed for this bill to pass the Senate.

We are starting to see cracks in the group of senators supporting this horrible bill. Two of the 12 Republicans originally supporting this bill now have come out officially supporting one of the religious freedom amendments.

The final vote is expected this week. It is critical that we not give up. Our collective voices are making a difference.

HR 8404 should have to pass through two more 60-vote thresholds before it can become law. We just need to peel off three total senators to block this bill! Two are already wavering.

Even if you have faxed before, now is the moment to fax again. We expect the next votes to be either tomorrow evening or Thursday morning.

Rush your urgent faxes to the Senate to block the language in this bill and the damage it will do to our nation, to our freedom and to marriage. —Your Faith & Liberty team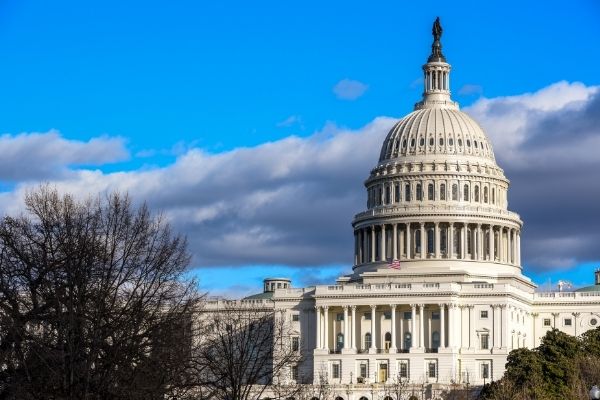 Last night, the Senate voted to open up this bill (which currently has no protections for religious freedom) to amendments. This is a potential path to victory because it allows for disagreements and fractures that could, in the end, block this bill from passing.

Already, they voted to pass the Baldwin-Collins substitute amendment to the (Dis)Respect for Marriage Act. This purports to protect religious freedom and close the polygamy loophole, but in reality, it does neither! The Baldwin-Collins amendment does nothing to protect people of faith.

Starting at 3:45 p.m. today, the following four votes are scheduled.
Sen. Mike Lee (R-UT) amendment #6482 (needs a 60-vote threshold).

Sen. Kelly Lankford amendment #6496 (needs a simple majority).

Sen. Marco Rubio amendment #6493 (needs a simple majority).

Final Passage of Cal. #449, HR 8404, Respect for Marriage Act, as amended (60-vote affirmative threshold.
Sen. Lee's amendment is the best, but it has the highest threshold of votes needed to pass. This is telling. Lee's amendment adds comprehensive religious liberty protection to this bad bill. The next, Sen. Lankford's amendment, clarifies that the bill only applies to the state rather than the far more encompassing any "person acting under color of State law." This is an improvement, but it does not go far enough. Then Sen. Rubio's amendment will strike the private right of action (private lawsuits targeting people of faith) that is included in this bill.

Make no mistake, this bill will target, attack and harm people of faith. With or without a religious accommodation amendment, HR 8404 must be stopped. This bill—even with the amendments—would essentially create a religious "ghetto" that temporarily protects certain religious adherents while allowing all the other evils of the bill to flood the nation.

WE MUST STOP HR 8404. Send your faxes now to urge senators to stop this bill from attacking marriage and overriding states' rights.
On this Giving Tuesday, we encourage you to prayerfully support our ministry on Capitol Hill and strengthen us as we encourage those in the fight for the family. In moments like this, it is friends like you who make a difference by giving, raising your voice, educating your friends and community, and building a strong defense against attacks on life, marriage and family, and religious freedom.

Your support of our ministry is what keeps us on Capitol Hill so we can alert you to these threats. Support Faith & Liberty through a recurring monthly gift or a one-time donation that will DOUBLE your impact through our Challenge Grant.
We are grateful for the privilege of serving you!
Your missionaries to Washington, D.C.,
Peggy Nienaber, Vice President
Mat Staver, Chairman
Rev. Gregory Cox, Lead Missionary



---
Source:
"H.R. 8404—Respect for Marriage Act." House of Representatives Committee on Rules. July 18, 2022. Rules.house.gov/bill/117/hr-8404.