We have one shot at bringing the nation back from the brink of disaster.

Everything we are fighting for or against is essentially on the ballot. This includes the misnamed "Respect for Marriage Act," "Equality Act," the "Transgender Bill of Rights," abortion, "Build Back Better," border security, nuclear war and more.

Our nation is dealing with massive fallout from the decisions politicians have made. This includes skyrocketing inflation (much higher than the reported numbers), high gas prices, Iran, China, a flood of terrorists and gang members through our open border, and even the threat of nuclear war!

There are many people who share our values but are undecided.

Or uncertain they will vote at all, thinking their vote will not make a difference.

We have a narrow window to reach these people and urge them to vote biblical values. And we have a plan, but we need your help. Many pastors think they cannot speak out because they do not understand they are protected by the First Amendment. Not a single church has ever lost its tax-exempt status for lobbying or political intervention. Not one!

Help us set them free, to exchange the muzzle for a megaphone to call our nation to repentance and live that out in every area of our lives—even when voting! Sponsor as many clergy as possible to receive our Silence Is Not an Option DVD and a pocket-size booklet for pastors and churches today. —Your Faith & Liberty team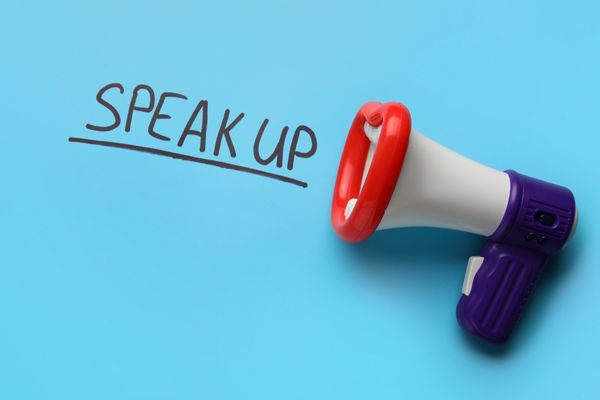 Right now, our church leaders need strengthening more than ever. They have been under systematic attack spiritually, emotionally and politically, especially in the last few years.

We have been walking through these valleys with countless pastors, providing educational services, counsel and encouragement. And our work is helping scores of pastors.

After watching our Silence Is Not an Option DVD, a nationally prominent pastor told me he felt like an inmate let out of prison.

We know the pressure pastors face. We also know that pastors have a duty to speak the truth of the Bible and are entrusted with the care of their flock.

To bring clarity to this important issue, we created the Silence Is Not an Option packet. It includes a video and booklet that give pastors and nonprofit leaders clear, specific legal direction and the knowledge of their freedom to speak up. Our chairman, Mat Staver, personally explains what the law says and give easily understandable examples of what actions pastors, churches and nonprofits can take with regard to political activity.

We are distributing thousands of the Silence Is Not an Option packet. We need your help to distribute even more.

In addition, our team is giving speeches and video presentations across America to stir leaders to take action. There comes a time when we have to use our freedom to defend our freedom, and if we do not act swiftly, that time will pass, and it will be too late.

Our Silence Is Not an Option packet is urgently needed across America today. Join in this effort by sponsoring as many clergy as possible to receive these powerful resources today and help ensure that the voices of people of faith are not silenced!
The systematic destruction of our freedoms over the last few years (and the censorship of anyone who speaks out) is alarming! Those most responsible must be held accountable for the businesses and churches they closed, the livelihoods they ruined, the lies they told and the people they harmed and even killed.

Accountability will only be successful if we rise up to vote to defend freedom and our Judeo-Christian values. But with religious and conservative viewpoints being censored and shadow-banned like never before, now is not the time to remain silent!

Our Silence Is Not an Option resources in the hands of pastors can make the critical difference.

Your donation will help spread the truth that can set pastors free and effectively open the door for an entire community to be reached.

The weight of the future of our nation is resting on us now. We're asking you to help arm pastors with what they need to win this battle. Your donation will get this information into the hands of key pastors in battleground states so they know what actions they CAN take.
We invite you to partner with us to help defend freedom and restore America. Become a monthly sponsor or give a one-time gift to keep our ministry actively serving on Capitol Hill and across America.
Your missionaries to Washington, D.C.,
Peggy Nienaber, Vice-President
Mat Staver, Chairman
Rev. Gregory Cox, Lead Missionary