On the ballot in three weeks is an array of critical issues—the LGBTQ Equality Act, the (dis)Respect for Marriage Act, abortion, the transgender agenda, the economy, gas prices, border security, nuclear war and more. Our "Silence Is Not an Option" outreach is educating and mobilizing pastors, faith communities and others to vote biblical values.
Never forget how politicians used COVID to shutter businesses, schools and churches. Never forget the COVID shot mandates and those who faced the job-or-jab decision. Never forget what is happening now to our service members.
We could fill pages with stories about shocking attacks on our faith and freedom and how countless people turned to us for help! We must make sure this never happens again.

Through our "Silence Is Not an Option" campaign, we have been educating and mobilizing thousands of pastors and churches to explain their right and their duty to speak up. This DVD is already having a big impact. We'll also share what a prominent pastor said about the video in a personal phone call.

Time is running out and we need your help. We have prepared a DVD and a pocket-size booklet for pastors and churches entitled Silence Is Not an Option.

Help us get this paradigm-shifting information into the hands of as many pastors as possible. Rush a donation today to sponsor a video and booklet to as many churches as possible to free pastors to speak up before it is too late. —Your Faith & Liberty team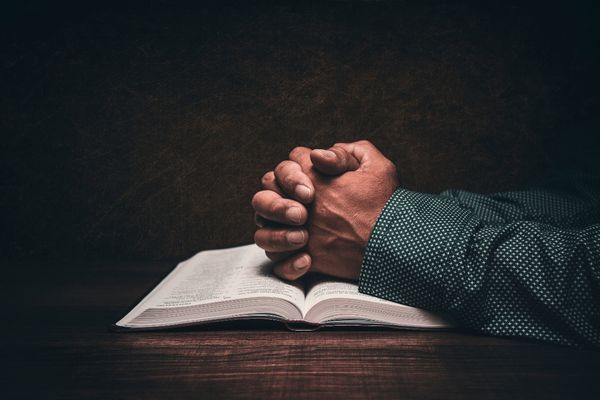 In the United States, about 70% of people identify as Christians. But 42% of evangelicals DID NOT VOTE in the 2016 and 2018 elections. This equates to roughly 10% of the total U.S. population!

Contrast that with the fact that 31 presidential races have been decided with a vote margin of less than 11%. This includes one term of Kennedy, Nixon, Carter, Reagan, both Bushes and both terms of Clinton and Obama. Just imagine what could have been!

Evangelicals and other Christians hold the key to every election, and yet many just stay home! Some people of faith do not connect their values to the way they vote.

Voting is the appointment of an agent to act on your behalf. Our votes should match our biblical values.

In 2019, estimates were that 15 million Christians were not registered to vote! And one effort in North Carolina found churches with as much as 83% of their attendees who had not voted.

We cannot stay silent any longer. The stakes are too high. People of faith need to turn out to preserve our nation before it is too late. Help turn the tide by activating pastors and churches to empower their congregations to participate.

Your critical gift today will help us get Silence Is Not an Option into the hand of thousands of pastors!

Can we count on your help to sponsor materials going to TWO, FIVE, SEVEN or more key churches?
A nationally known pastor called to say, "After watching the video, I felt like a prisoner set free. Everyone tells me what I can't do, but you told me what I CAN do."

Thousands of key churches have been identified that must be reached with this Silence Is Not an Option packet, but we do not have the resources to fulfill this need. Amazingly, for just $10, we can put our Silence Is Not an Option resource pack directly into the hands of a key pastor and church.

We are also working directly with other groups that are mobilizing pastors to provide them with this valuable resource.

Please note that TIME IS SHORT! We must reach these churches to counteract the flood of misinformation being sent to them by groups that want to muzzle pastors.

Christian and conservative speech is being targeted and silenced more than ever. Social media is in lock step. Organizations like Planned Parenthood, the LGBTQ groups and others are spending millions of dollars to push an evil agenda. We need to make sure that doesn't happen!
On a daily basis, Faith & Liberty sees the importance of having good legislators and their staff in Congress. Voting matters.

Please prayerfully consider joining this effort by becoming a monthly partner of our vital ministry. Your gift empowers us to proactively lead on this and many other critical battlefronts.

Thank you in advance, and may God bless our nation.
Your missionaries to Washington, D.C.,
Peggy Nienaber, Vice President
Mat Staver, Chairman
Rev. Gregory Cox, Lead Missionary



---
Sources:
"15M Christians Aren't Registered to Vote: Churches across US Participating in 'Voter Registration Sunday.'" CBN News, September 20, 2019. Cbn.com/cbnnews/politics/2019/september/15m-christians-arent-registered-to-vote-churches-across-us-participating-in-voter-registration-sunday.

‌"FAQ." Jonathan Project. Accessed October 19, 2022. Jonathanproject.org/faq.

"List of United States Presidential Elections by Popular Vote Margin." Wikipedia, April 24, 2022. En.wikipedia.org/wiki/List_of_United_States_presidential_elections_by_popular_vote_margin.