The LGBTQ agenda has progressed to the point where "therapists" enamored with body mutilation are LYING to authorities in order to permanently damage children's bodies.

Congressional Democrats are racing to pass the Transgender Bill of Rights to push the radical LGBTQ agenda on our children. They want to silence parents, pastors and doctors who disagree. Today, you will hear from Rachel, an abused child whose doctors admittedly LIED to put her on testosterone, and then refused to take her off the body-changing and life-threatening drug—even after the treatment gave her three ischemic strokes.

Please, help us rescue America's children from the evil seeking to carve their God-given bodies into something unrecognizable. Take a moment to fax Congress right now. Demand they VOTE NO on H.Res. 1209. Then read on for Rachel's story. —Your Faith & Liberty team
Save America's Children! Tell Congress to VOTE NO on H.Res. 1209!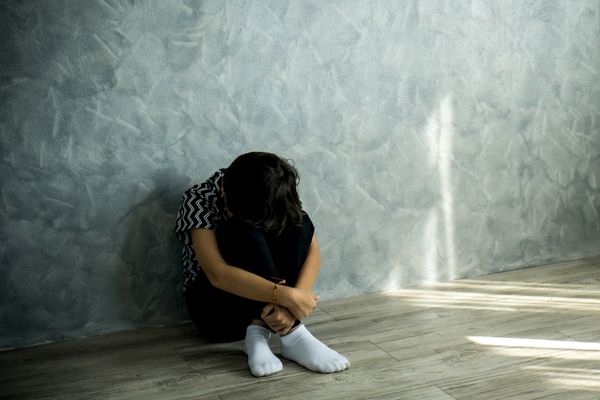 "I'd do anything for a family that didn't shuck me like corn," says Rachel, a woman now suffering from the life-changing decision she made when she was young and in tremendous emotional distress.
Rachel was raised in a harsh family where love was in short supply. Her father seemed to hate women, and openly shared that derision with his own daughter. "Since I was four, I can't remember a time I wasn't sexualized by an older man," Rachel says.

Her father began molesting her at an early age. Even in childhood, he would tell Rachel that she deserved to be raped, and that she would most likely grow up to be a prostitute. "That **** sticks to you."

Rachel would be raped again, by a stranger, at 14 years old. Three more rapes from other men ensued. By the time Rachel was 17, she wanted nothing to do with men and began dating girls. Her father kicked her out.

Says Rachel, "It's no wonder I was so easily lured in by the 'chosen family' of the transgender community."

Online transgender communities seemed welcoming, giving Rachel a sense of belonging for the first time in her life. The groups fed the abused girl "statistics" and "scientifically framed information" to convince her that she was indeed one of their own.

"I fell into the belief that the brain is heavily influenced by sex, and that transsexuals have a diagnosable different-sexed brain pattern." Desperate to make permanent her newfound sense of belonging, Rachel sought transition therapy just three months after she first heard the word "transgender."

"I saw a therapist for a month before I was approved for a prescription," Rachel says. "At the time, a person was supposed to live in the role of the desired sex for 6 months before receiving the letter that allocated approval of hormones for a consenting adult. My therapist, after a few sessions, decided we could lie about that." The therapist referred Rachel to a primary care physician known to prescribe hormone drugs quickly and without question.
"My body started to change so quickly; I got whiplash," Rachel says. "My mental health, which was pretty bad to start with, started to get worse. I had thought I'd get better. I thought I would begin to think clearly, be happy in my own body. I even thought I'd be more comfortable with men, as though I would be more comfortable with men if I could garner more respect as a gay man than as a woman."

"But everything started to get worse. I couldn't recognize myself, on top of feeling like my skin was on fire, and the piercing sting of the groping eyes of men hadn't gone away."

Doctors told Rachel that the worst physical effects she would suffer from the testosterone were body hair and potential baldness. But that turned out to be a devastating LIE.

By the time she was 25, "I hurt all over, I was tired all the time, I got jaundice and urinated blood." Then she began to suffer mini strokes, kidney infections and liver failure.

Rachel wanted to lower her testosterone dose, but her doctor refused to refer her to an endocrinologist to do so. Her therapist told her quitting testosterone was "a bad idea," despite the obvious damage being done to her organs.

The "medical professionals" in Rachel's life REFUSED to help the suffering girl formulate a "detransition action plan." It was as if those doctors wanted Rachel to continue suffering in the name of LGBTQ "rights."

While these doctors made this decision on their own, the intent of H.Res. 1209 would be to pressure doctors to inflict harm on children. Objectors will be silenced. And more children will be permanently damaged by the lies Rachel's doctors told her.
Unwilling to be trapped on the artificial hormones killing her, Rachel weaned herself off the medication. In the process, Rachel began another kind of online research, looking for women attempting to "detransition." Rachel discovered she was not alone.

"These women had come into trans identity much like myself," says Rachel, "with histories of pain, looking for family and truth. But they made a point that should have been obvious from the start—changing your body doesn't change the damage you hold."

Rachel now says that "[any] practitioner who is willing to lie about your health, saying it's for your own benefit, is either misguided or blinded by another motivation."

Rachel's story is all too common among people in the growing "detrans" movement. Absent a loving church and family, many children are searching for acceptance, only to find it in a radical political movement encouraging children to permanently mutilate their God-given bodies.

But members of Congress are pushing the "Transgender Bill of Rights" to prevent people like Rachel from getting help.

Help us help people like Rachel. You can take a stand for America's children right now. Please, do not let Rachel's suffering be in vain. Fax Congress now and sign our petition demanding Congress VOTE NO on the "EQUALITY ACT 2.0"!

Faith & Liberty is a leading voice in our nation's capital, fighting to advance religious freedom, defending life from conception to natural death and working to promote the family as God defines the family. You can support our important work with a recurring monthly donation. You can also DOUBLE THE IMPACT of your gift through our Challenge Grant.

God bless you for defending His precious children!
Your missionaries to Washington, D.C.,
Peggy Nienaber, Vice President
Mat Staver, Chairman
Rev. Gregory Cox, Lead Missionary


P.S. You can also add your name to our petition to urge Congress to vote "NO" on H.Res. 1209.



---
Sources:
"Detrans Story: Rachel." Detrans Voices, December 6, 2020. Detransvoices.org/detrans-story-rachel/.

Robbins, Jane. "New Evidence Indicates Cross-Sex Hormones Trigger Major Heart Problems." The Federalist, March 21, 2019. Thefederalist.com/2019/03/21/new-evidence-indicates-cross-sex-hormones-trigger-major-heart-problems/.

Seiger, Rene, Andreas Hahn, et al. "Subcortical Gray Matter Changes in Transgender Subjects after Long-Term Cross-Sex Hormone Administration." Psychoneuroendocrinology, December 2016. Pubmed.ncbi.nlm.nih.gov/27744092/.