Congress is poised to pass a gender-bending, science-defying bill that fulfills the LGBTQ lobby's dream of destroying America's churches. Tell Congress to VOTE NO on H.Res. 1209, the so-called "Transgender Bill of Rights," by selecting the button below, and keep reading to get a chilling overview of this landmark resolution. — Your Faith & Liberty team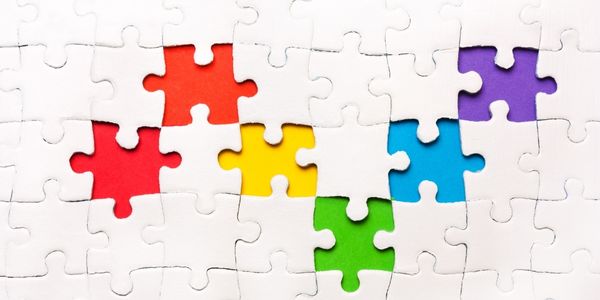 H.Res. 1209 is dangerous to every American, but especially to the children caught up in this transition craze.
To understand the harmful effects of H.Res. 1209 and the LGBTQ agenda, there are many sad stories from people who bought the lies:
"So I'm ftmtf [female to male to female] and there's not a day that goes by that I don't regret transitioning. I was on T[estosterone] for a few years and I had top surgery, so I have to deal with the consequences every day now. Facial hair, body hair, receding hairline, deep voice, no boobs. I don't know how to accept this, I can't even look myself in the mirror most of the time. I mostly just ignore how I look cause it just drives me crazy ... "

"I've always loved traditionally feminine hobbies and have always acted like a girl. Looking back I've only wanted to be a teen boy, and I have never envisioned myself as an adult male … Was my 'dysphoria' just me going through puberty and being uncomfortable with the changes my body was going through? … I know I'm young, I know I shouldn't care so much, but it stresses me out often. Even still if I had the choice, I would choose to be a biological male. But even if I was born male, I think I would end up being a trans woman … I'm so confused and I hate it."
By working together, we can stop this nightmare from passing! Please, make your voice heard today! Tell Congress NO "Transgender Bill of Rights!" Select here to SEND YOUR FAXES NOW!
This dangerous H.Res. 1209 is designed to destroy not only young people but also any noncomplying churches and synagogues. In 1987, Rep. William E. Dannemeyer quoted what was called the "Homosexual Manifesto." He warned that the radical homosexual dream was to amend the 1964 Civil Rights Act to include every conceivable sexual perversion.
Thirty-four years later, this twisted dream is close to becoming reality. The Manifesto begins, "This essay is … an eruption of inner rage, on how the oppressed desperately dream of being the oppressors."
Most of the essay is so vile it is unrepeatable. But its author, Michael Swift, states: "All churches who condemn us will be closed."
LGBTQ strategists know they are fighting to shut down every authentic church and any other voice that deviates from their agenda.
We must preserve our freedom to worship and freedom of speech on this and every other vital issue. H.Res. 1209 is very dangerous and harmful. It is critically important that members of Congress hear from you right NOW. Tell Congress NO on H.Res. 1209, the misnamed "Transgender Bill of Rights."
In his chilling prediction decades ago, Rep. Dannemeyer foresaw this dangerous legislation. He said the goal is:
" … to amend the Civil Rights Act of 1964 to include sexual preferences to the list of nondiscriminatory characteristics such as race, creed and color." He said everyone "should be aware of the militant nature of the homosexual movement."
The LGBTQ "dream" of yesterday has become today's nightmare. The "Transgender Bill of Rights" covers every sexually deviant behavior. The "Q" in LGBTQ stands for "Queer," according to the bill. "Queer" includes EVERYTHING outside of LGBT—including "minor attracted individuals" (pedophilia).
We need your help as never before! Thanks to generous supporters, our Challenge Grant will effectively DOUBLE the IMPACT of YOUR DONATION. PLEASE, be a part of the effort today by selecting here or the button below.
As always, we appreciate your prayers for our nation and for our Faith & Liberty team!
Your missionaries to Washington, DC,
Peggy Nienaber, Vice President
Mat Staver, Chairman
Rev. Gregory Cox, Lead Missionary
P.S. Don't forget! You can also sign our petition.


---

Sources:
ClydeFallon. "How to Accept That Mistakes Were Made?" Reddit, August 25, 2022. Reddit.com/r/detrans/comments/wxdaia/how_to_accept_that_mistakes_were_made/.
Jayapal, Pramila. "H.Res. 1209 - 117th Congress (2021-2022): Recognizing That It Is the Duty of the Federal Government to Develop and Implement a Transgender Bill of Rights to Protect and Codify the Rights of Transgender and Nonbinary People under the Law and Ensure Their Access to Medical Care, Shelter, Safety, and Economic Security." Congress, June 28, 2022. Congress.gov/bill/117th-congress/house-resolution/1209/text.
ToasterTheSecond. "I'm Not Sure If I'm Trans or Not and It's Really Stressful." Reddit, September 25, 2022. Reddit.com/r/detrans/comments/xnk9bc/im_not_sure_if_im_trans_or_not_and_its_really/.