Prayer is powerful, and it's an important part of the ministry of Faith & Liberty as you can see by the events listed in the "Coming Soon" section of our updates below.
We continuously pray for our nation and its leaders, but we also pray for YOU. Your friendship and support are a gift from God to all of us at Faith & Liberty! You are an answer to prayer! To show our appreciation for the important role you have in bringing the Word of God to Capitol Hill, we will be praying for YOU at our annual Prayer Retreat.
Every year, our Faith & Liberty team takes a private prayer retreat during which we fast and intercede for every one of our supporter friends. Just as prayer is our lifeline with our walk with God, YOU are a lifeline for the work we do on Capitol Hill.
You can send us your prayer needs by clicking here.
Blessings,

The Faith & Liberty team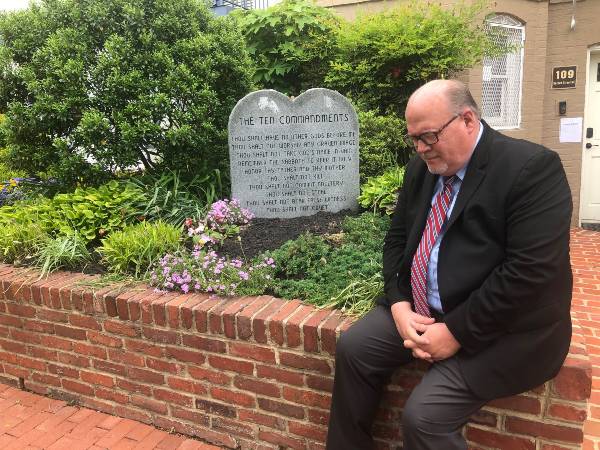 Lead Missionary Rev. Greg Cox praying in front of the Ministry Center

You are a very important part of our ministry. Our supporters form the backbone of Faith & Liberty because of your prayerful and financial support. Please pray about becoming one of our vitally important monthly contributors. Sign up for monthly giving on our website using the DONATE button below and select the option, "I would like to make this a recurring donation." You can also call Patty Bills at the Faith & Liberty office at 202-737-1776, and she will gladly assist you.



MONDAY RECAP

Peggy Nienaber with Former IRF Ambassador Suzan Johnson Cook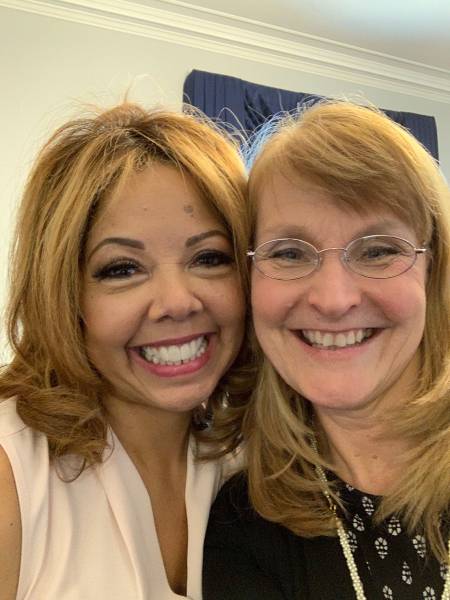 U.S. Representative Lucy McBath with Peggy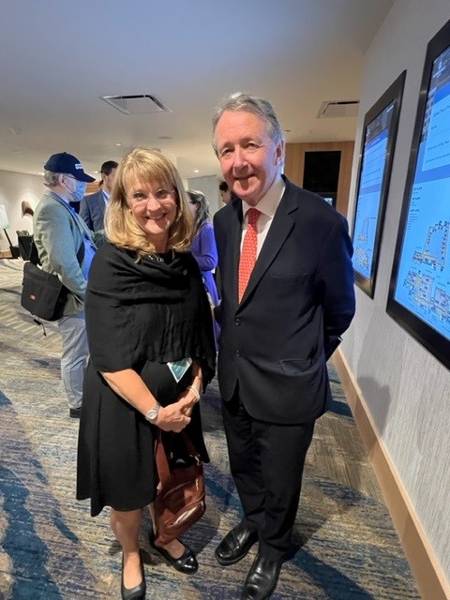 Peggy with David Alton, member of the House of Lords of the United Kingdom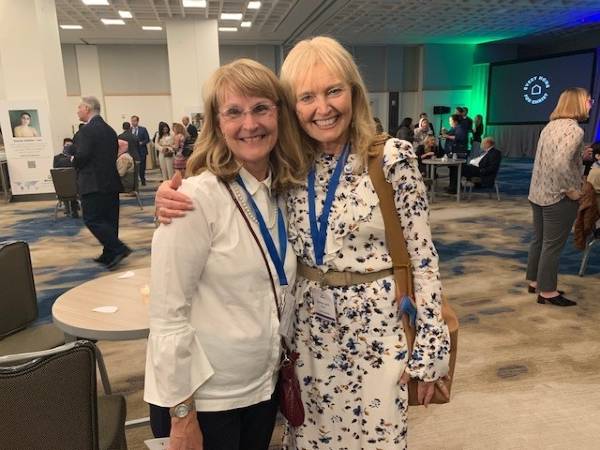 Peggy with Katrina Lantos Swett, co-chair of the IRF Summit


COMING SOON
In September, the Faith & Liberty team will be co-sponsoring the "Women on the Hill Prayer Breakfast." The event is a special time to pray for, encourage and fellowship with women members of the U.S. House and Senate. It is an opportunity to thank our female public servants, staffers and spouses for the work they do. We will be praying for their strength, wisdom and protection as they carry out their duties.
Faith & Liberty will be hosting congressional interns, staffers and others who work on Capitol Hill to engage in a 24-hour prayer event at the Ministry Center. We will focus on praying for our nation, God's guidance, unity and peace.
"Then you will call on me and come and pray to me, and I will listen to you" (Jer. 29:12).
As a reminder, our annual Prayer Retreat is fast approaching. We will be praying for our Ministry Center, programs and for key leaders in every office in Washington D.C. We would also love to pray for you. Please submit your prayer needs using the link below.

CLICK HERE TO SUBMIT YOUR PRAYER REQUEST.

We must all stay tuned in to what is happening in our nation's capital. To stay informed on issues in Washington and play your part as a citizen and a Christian, look for Faith & Liberty's ACTION emails throughout the week. We are in this fight together for the soul of our nation.
PRAYER CONCERNS
Abortion: With the overturning of Roe v. Wade, the battle over abortion has heated up in the states and in Congress where many are seeking to codify abortion in federal law. Pray that our nation's leaders would protect life and end abortion.

Pray for pregnancy resource centers that have been attacked, that they will be able to safely open and serve their communities.
Protection: Pray for continued protection for the Supreme Court Justices as they are being targeted. We continue to thank the Lord for the protection of our Faith & Liberty team and property through these times. The pro-abortion protests have settled, but we realize they could ramp back up at any moment.
Ministry: We continue to have a great turnout at our Bible studies and ministry events for congressional staffers. Pray for these young people.
Our efforts to bring the Word of God to bear on the hearts and minds of our public policy makers are only possible because wonderful friends like you stand with us both in prayer and in your generous financial support! Thank you!
Make a difference and partner with us.