The U.S. House will hold a hearing today (its fourth this week) in the Committee on the Judiciary and will vote on two radical abortion bills tomorrow. Both bills encourage prenatal murder. And the U.S. Senate held two committee hearings on abortion this week. Congress is rushing to force abortion in all 50 states.
The first bill allows mothers to travel across state lines to kill their babies and shields the abortion providers who carry out these murders. The second bill blocks state officials from prosecuting or interfering in abortion across state lines.
The culture of death is fighting to kill every single child it can. We'll expose shocking testimony from Congress this week. We must meet this murderous culture of death with a passionate defense of innocent life.
Our best chance at stopping these actions is in the Senate. We have very little time to block this radical legislation. Act now to send faxes to as many senators as possible and urge them to block these deadly bills. — Your Faith & Liberty team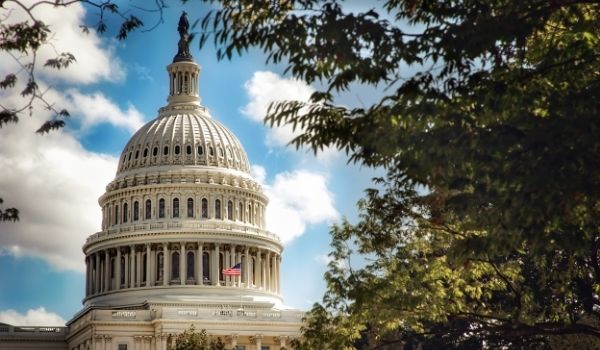 Senate testimony was telling this week. A radical California professor said in a Senate Judiciary hearing that the most extreme abortion bill in Congress, the Women's Health Protection Act—which erases ALL parental notification, informed consent, waiting periods and even partial-birth abortion bans—was nothing more than a "nice first step."
Let that sink in.
These abortion bills are just the "first step" of what radicals plan to do to our nation's children!
Then, when Khiara Bridges from UC Berkeley School of Law was asked to condemn the pro-abortion violence against churches, crisis pregnancy centers and even an assassination attempt against a sitting U.S. Supreme Court Justice, she shifted the focus to claim that "forced birth is an act of violence."
She believes that preventing the murder of babies is "violence" against "people with the capacity for pregnancy" (when she couldn't even face the reality that they are mothers, or at least women).
Professor Bridges proudly trotted out that "black peoples' abortion rate is three to four times white people's abortion rate." But rather than recognize how abortion targets and continues to ravage her own people, she claims the Dobbs ruling is racist against blacks because a higher number of African American children will live—even when their own mothers wanted to kill them.
At the core of our nation, there is a fundamental disagreement over what is good and what is evil. And people with this twisted philosophy are constantly speaking into the ears of our senators and representatives. Lest they be swayed by this, lawmakers urgently need to hear the truth from you before they vote on these bills tomorrow.
Tell members of Congress to vote against any abortion-enabling bill and to preserve the filibuster.
Faith & Liberty is on the front lines fighting for your values.
One of our colleagues, Jonathan Alexandre, was one of the black pro-life experts at an event that kicked off this week in D.C. with a conference sponsored by the pro-life CURE (Center for Urban Renewal and Education). This partnership is pushing back against efforts on Capitol Hill to pass national legislation allowing abortion up to the moment of birth.
Jonathan is helping lead a growing number of vocal leaders in the black community who are fighting abortion and its impact on their community. He used his time at the microphone to point out where the real racism is taking place.
He said people claim that "certain communities can't afford having a baby. Certain people groups just aren't economically ready to bring a child into this world. Any time that you hear that, know that we are right back where the abortion industry started and where it's always been, a racist, eugenics, profiting industry that will do whatever they can to keep their bottom line and keep you at the bottom of their line. Even if it means stoking fear in you, even if it means lying to you."
America is at the crossroads of life where we will determine what we will do and how we will respond. We have the opportunity to break free from a bloody, discriminative past chapter in U.S. history, but we cannot do this on our own.
We encourage you to act now to send faxes to as many senators as possible and demand they block this deadly bill.
It frustrates us that the people who claim they are "pro-choice" and "pro-women" are the same ones running a national campaign against pro-life centers that provide free services to offer aid to pregnant women.
This dispute was never truly about choice.
This pro-abortion activism was never really about helping women.
Our work has exponentially increased. And we need your help! We can only have significant impact across America because of your partnership. Support us with a monthly donation or a one-time gift to DOUBLE the impact of your resources today.

One of our guiding passages in the Bible is found in the book of Philippians, which reminds us, "I do not consider myself yet to have taken hold of it. But one thing I do: Forgetting what is behind and straining toward what is ahead, I press on toward the goal to win the prize for which God has called me heavenward in Christ Jesus" (Phil. 3:13-14).

Your missionaries to Washington, D.C.,
Peggy Nienaber, Vice President
Mat Staver, Chairman
Rev. Gregory Cox, Lead Missionary

P.S. Sign our petition demanding that key leaders in America protect these children.


---

Sources:
"A Post-Roe America: The Legal Consequences of the Dobbs Decision | United States Senate Committee on the Judiciary." U.S. Senate Committee on the Judiciary, July 12, 2022. Judiciary.senate.gov/meetings/a-post-roe-america-the-legal-consequences-of-the-dobbs-decision.
"Black Leaders Oppose Biden Abortion Push on Low-Income Blacks." CURE, July 11, 2022. Youtu.be/AwH28cP1Mtg.
"Senate Judiciary Committee Hearing on Abortion Access and the Law." C-SPAN, July 12, 2022.c-span.org/video/?521318-1%2Fsenate-judiciary-committee-hearing-abortion-access-law.