Yesterday, you helped win a skirmish in the abortion war, but the battle is far from over. On Wednesday, the U.S. Senate voted 49-51 on one of the most radical abortion bills in the history of Congress. Sen. Joe Manchin joined all Republicans to vote against this bill.
This bill was so radical, two pro-abortion Republican senators voted against it! However, these same two have already co-sponsored their own abortion bill that will codify Roe and Casey to allow abortion for all nine months of pregnancy.
The vote yesterday was part of a multipronged strategy employed by Sen. Chuck Schumer (D-NY). First, other bills are pending that will codify abortion, and at least one of them will pick up two Republican votes. Second, Schumer wants to abolish the 60-vote filibuster rule. He only needs 51 votes to do so. That would be disastrous. Kamala Harris wouldn't even have to break a tie!
This fight is NOT over.
We must hold all of our senators' feet to the fire regarding abortion and the filibuster. Demand the senators hold the line against abortion and abolishing the filibuster. —Your Faith & Liberty team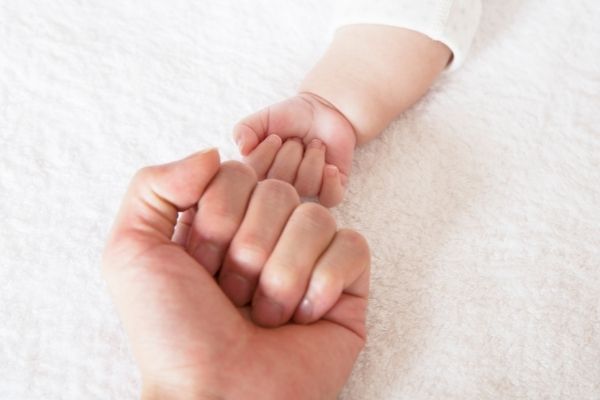 Even after yesterday's vote, there are still three options Sen. Schumer and his party will pursue:
Add abortion to the upcoming budget reconciliation process, which only needs 51 votes.

Use "unanimous consent," where a few Democrats in the wee hours of the morning vote after a budget bill (that requires only 51 votes), when Republicans have left the floor but before the Senate is gaveled out.

Employ the so-called "nuclear option" to destroy the filibuster.
Like a boxer who has his opponent on the ropes, we must knock out this federal abortion maneuver. Make no mistake, the abortion bills are still live. Fax our U.S. senators to block abortion mandates for all 50 states and U.S. territories right now.
The same night the draft decision overruling Roe v. Wade was leaked by the press, a bullet was shot through the window of the new, Christian and pro-life Attorney General Jason Miyares' office in Richmond, VA. The bullet was recovered inside the building.
Six of the Supreme Court Justices are under siege (Roberts, Thomas, Alito, Gorsuch, Kavanaugh and Barrett). Justice Alito, the author of the draft opinion, is now in an undisclosed location.
Chicago Mayor Lori Lightfoot is stirring up unrest. She said, "To my friends in the LGBTQ+ community — the Supreme Court is coming for us next. This moment has to be a call to arms. We will not surrender our rights without a fight — a fight to victory!" (emphasis added)
Riots are already being planned ahead of the midterms. The senators will be next on their violent protest target list.
Before the Senate even voted, Newsweek ran an article stating the senators could face the same violent protests outside their homes that the Supreme Court Justices are facing now.
Violence—and calls for more—show how critical it is for our senators to hear from you. The atmosphere in D.C. is intense. The crowds of people are getting more boisterous.
Send faxes right away to block the abortion bills, protect the filibuster and give children a chance to live.
Three pro-abortion senators say they oppose destroying the filibuster—Republicans Collins and Murkowski and Democrat Sinema. If just two of them change their votes to pass an abortion bill, then the filibuster is gone, and every radical bill can be slammed through the Senate.
There are five senators who are not running for reelection. And the amount of money the abortion lobby is willing to throw at these lame-duck senators would shock you. This list includes Senators Richard Burr (NC) Pat Toomey (PA), Rob Portman (OH), Richard Shelby (AL) and Roy Blunt (MO).
This is a strategic battle we must win. We have worked and prayed for 50 years to overturn the dreadful Roe opinion. We are on the verge of history. But the Senate could force the states to continue the bloodshed.
Send your urgent faxes to the senators demanding they stand against abortion and preserve the filibuster.
Our presence on Capitol Hill is critical as we work with members of Congress and monitor these threats.
Faith & Liberty is fighting the abortion bills and many other bills that were passed by the House and stopped in the Senate. If Sen. Schumer blows up the Senate by abolishing the filibuster, every horrible bill will pass. The preborn will lose their lives and we will lose our freedom.
We also continue to fight a shocking worldwide pandemic "treaty" that would empower the World Health Organization (WHO) to dictate its rules globally. We are fighting Vaccine Passports and mandates, and are gearing up to fight the Department of Homeland Security's dangerous "Disinformation Governance Board." The fighting is fierce over the future of America.
We can only stand in the gap because of your support. Each month, we rely on your prayers and support to assist in the fight on the front lines. Please consider becoming a monthly supporter of Faith & Liberty or sending a one-time gift today through our Challenge Grant.

We encourage you to pray and fight for this bill to be blocked. If these abortion mandates pass the Senate, we will have lost the soul of our nation!
Peggy Nienaber, Vice President
Mat Staver, Chairman
Rev. Gregory Cox, Lead Missionary


P.S. You can also sign our petition against federal abortion bills.



---
Sources:
Blumenthal, Richard. "S.4132 - Women's Health Protection Act of 2022." Congress, May 3, 2022. Congress.gov/bill/117th-congress/senate-bill/4132.
Kapur, Sahil. "Senate to Vote on Nationwide Abortion Bill ahead of Roe Decision." NBC News, May 11, 2022. Nbcnews.com/news/senate-vote-nationwide-abortion-bill-ahead-roe-decision-rcna28183.
Roche, Darragh. "Vote to Codify Roe v. Wade Could See More Senators Targeted at Home." Newsweek, May 11, 2022. Newsweek.com/vote-codify-roe-wade-senators-targeted-home-abortion-supreme-court-1705238.
Schultz, Marisa. 2022. "Senate Fails to Advance Bill to Guarantee Abortion Access Nationwide." Fox News. May 11, 2022. Foxnews.com/politics/senate-fails-advance-bill-guarantee-abortion-access-nationwide.