The filibuster option is under heavy fire in the U.S. Senate! Top Democrats are railing against it for stopping passage of their agenda, including election fraud.
Joe Biden said Democrats have "no option but to destroy the Senate filibuster" to pass his agenda.
If the filibuster goes, the entire socialist/Marxist agenda of the radical Democrats will pass and will destroy this nation. There will never again be another fair election.
These leftist extremists know this is their best shot to fulfill their socialist/Marxist vision for America! The most effective way for us to stop this is to raise an outcry that echoes up and down the hallways of Capitol Hill. Send your urgent faxes to the Senators and demand these bills be stopped and plans to erase the filibuster be blocked. — Mat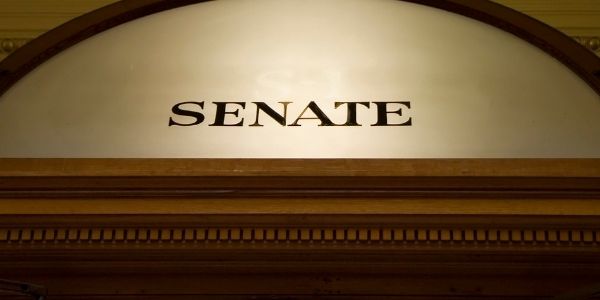 We have raised the alarm nationwide for 14+ months on how the election fraud bills will destroy our election process.
Together, we have blocked these Democrat bills, and we MUST do so again this year.
These bills are so radical they have no Republican support.
Today or tomorrow, Democrats are pushing a desperate end-run effort to stop deliberations in the Senate and eliminate the filibuster.
If the filibuster is destroyed, this will not just allow the election fraud bills but also will allow the "Equality Act," the "Build Back Better" debacle, restricting Second Amendment rights, codifying abortion into federal law, funding Critical Race Theory … and the list just keeps growing!
These bills are the most radical I've seen! Your urgent faxes can help make the difference between the bill passing or being blocked in this massive grab for power in D.C.
These election fraud bills will give Democrats a 6-to-1 government match of donations up to 200 dollars. If someone gives 200 dollars, then the government will give that politician 1,200 dollars.
This is "Welfare for Politicians"—on steroids.
The chair of the rules committee, Sen. Amy Klobuchar (D-MN), would have been eligible for 6.9 million dollars in federal funds last quarter. Senators Schumer (D-NY) and Murphy (D-CT) would have received over a million dollars each. Sen. Ossoff (D-GA) would have raked in 11.4 million during his special election. And all this money comes from the pockets of Americans through forced payments to the federal government.
Sen. Cruz also said this bill would give his own campaign a 24 million-dollar check from the federal government. "I ask my Democrat colleague: Why on earth do you want to give my campaign 24 million dollars? I don't want 24 million of federal funds to fund my campaign."
But it gets even worse. Over their six-year term, every Senator would be allowed to collect up to 1.8 billion dollars from the government to run even more attack ads … or buy more votes!
This bill is a poison dart straight to the heart of our nation. It is designed to throw our nation into chaos, permanently destroy election integrity and enrich the politicians who vote for it. Send your urgent faxes to the Senate and demand that these bills and the filibuster repeal be stopped before they cause incalculable damage to our nation.
These election fraud bills will put Biden's Department of Justice (DOJ) in charge of every minute detail of every election.
Joe Biden claimed that "the threat to our democracy [by election integrity bills] is so grave that we must find a way to pass these voting rights bills." And he told reporters to "keep the faith."
If these bills pass, your vote will become meaningless. They must be stopped NOW! Send your urgent faxes to demand that the Senate stop the election fraud bills and keep the filibuster.
Your Faith & Liberty team is working on many battlefronts right now. For instance, we are assisting in the fight for religious freedom in the face of COVID shot mandates and Vaccine Passports. We will update you on the latest in the near future.
We can only have a strong impact because of God's blessing through our many friends and donors, and we encourage you to consider supporting us with a recurring monthly donation.
Together, we are making a difference. DOUBLE THE IMPACT OF YOUR DONATION NOW through our 2022 Challenge Grant. Support Faith & Liberty today.

Please join us in prayer for our nation.
Your missionaries to Washington, D.C.,
Peggy Nienaber, Vice President
Mat Staver, Chairman
Rev. Gregory Cox, Lead Missionary
P.S. We have an extended Challenge Grant that will effectively DOUBLE the impact of your donations! Click here. Finally, sign our petition against this legislation. God's blessings on you

Sources:
"Biden Calls for End to Filibuster If Needed to Pass Changes to Voting Rules." 2022. The Epoch Times. January 11, 2022. Theepochtimes.com/biden-calls-for-end-to-filibuster-if-needed-to-pass-changes-to-voting-rules_4206766.html
"Biden Makes Push for Voting Bills and Says There Is 'No Option' but to Kill the Filibuster." 2022. CBS. Updated: January 12, 2022. Cbsnews.com/live-updates/biden-voting-rights-speech-filibuster-atlanta/.
Business Meeting Agenda: S. 1. (2021, May 11). U.S. Senate Rules and Administration Committee at Russell Senate Office Building, Room 301.
H.R.1 - For the People Act of 2021. (2021, Jan 4). 117th Congress (2021-2022 Session).
H.R.4 - John R. Lewis Voting Rights Advancement Act of 2021. (2021, Sept 14). 117th Congress (2021-2022).