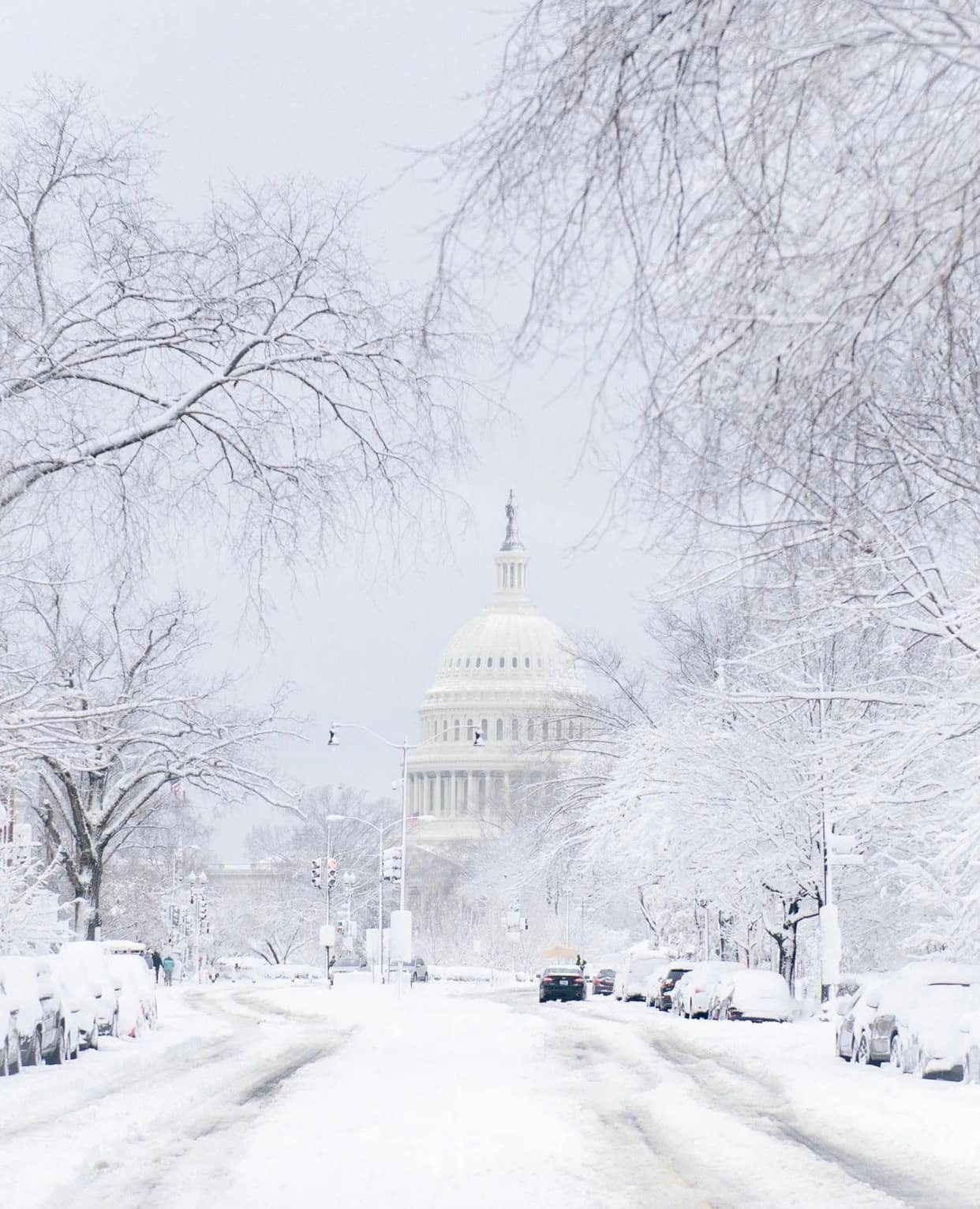 "I thank my God every time I remember you. In all my prayers for all of you, I always pray with joy because of your partnership in the gospel from the first day until now, being confident of this, that he who began a good work in you will carry it on to completion until the day of Christ Jesus."
As the apostle Paul reflected on his partnership in Philippians 1:3-6, so do we at Faith & Liberty value you are standing with us. What a privilege it is to partner with you in our ministry in Washington, D.C., sharing the gospel of Jesus Christ and doing His work with all glory to His name!
As Paul made certain the Philippians knew he was praying for them, we also assure you of our prayers for you just as you have supported us in this ongoing ministry journey. Our supporters are never far from our hearts! God has chosen us to be here in our nation's capital whatever comes our way. As we begin 2022 partnering together, we thank you for your support in helping us share God's love and light to all on Capitol Hill.
Along with the few events we have coming up this month (which we list below), please be sure to mark your calendar with these 2022 events:
April 30-May 4: U.S. Capitol Bible Reading Marathon.
May 4: Rooftop Prayer.
May 5: Daybreak Prayer.
August: Prayer Retreat.
Sept. 14: U.S. Capitol Police Officer of the Year Award presentation.
Oct. 2: Praying for LIFE.
Dec. 7: Live Nativity.
Blessings,
Peggy Nienaber, Vice President
We need YOUR help to keep this mission going! Faith & Liberty is 100% donor driven, and we cannot minister to our nation's capitol without YOU, the steadfast Faith & Liberty supporter. Please. make your best possible donation today. Select here or the button below.


COMING SOON

On Monday evening, January 17, at 7 p.m., we will host a Prayer & Candlelight Vigil for the Shurtleff v. City of Boston case before the U.S. Supreme Court. The Court hears the case the following day.
A "Let Freedom Fly!" rally and prayer vigil will take place the day the Shurtleff v. City of Boston case is heard. We will meet in front of the Court at 9 a.m., Tuesday, January 18.
The Remembering the Preborn Flowers & Prayer Vigil brings us to the front of the Supreme Court again on Saturday, January 22, at 11 a.m., to stand for life.
Our prophetic missionary work in Washington, D.C., continues during this critical time in history. CLICK HERE TO SUBMIT YOUR PRAYER REQUEST.

We must all stay tuned in to what's happening in our nation's capital. To stay informed on issues in Washington and play your part as a citizen and a Christian, look for Faith & Liberty's ACTION emails throughout the week.
PRAYER CONCERNS
Pray for our chairman, Mat Staver, as he prepares to present oral argument at the Supreme Court on January 18 in Shurtleff v. City of Boston.
Pray as we stand together for life and remember the thousands of preborn lives lost in America, especially since the Roe v. Wade Supreme Court decision.
Our work assisting people in need of religious exemptions to the COVID shots continues. Pray that the pastoral letters we provide in these cases will help save incomes or degrees for those who believe God is leading them not to take the "vaccine."
Pray for the Capitol Hill staffers who come to our new Bible studies. Pray for wisdom and knowledge for those who lead and for salvation and spiritual growth for those who participate.
Our efforts to bring the Word of God to bear on the hearts and minds of our public policy makers are only possible because wonderful friends like you stand with us both in prayer and in your generous financial support! Thank you!
Make a difference and partner with us.