At this very moment, your team at Faith & Liberty is fighting for the lives and freedom of our service members, who are being bullied, mocked and insulted for their religious beliefs and threatened with dishonorable discharge if they do not submit to the COVID shots. Sadly, many already suffered serious adverse reactions from the shots.
Right now, some of those being forced to make these life-changing decisions have barely made it to adulthood at just 18 or maybe 19 years old. Others are elderly, completely dependent on the military benefits they earned in the service. These mandates are preying on the most vulnerable. We'll share below how service members from every branch and age are reaching out to us, urgently asking for help.
Our Challenge Grant will help us defend these desperate people. You can DOUBLE the impact of your gift. Give to Faith & Liberty to stop this injustice.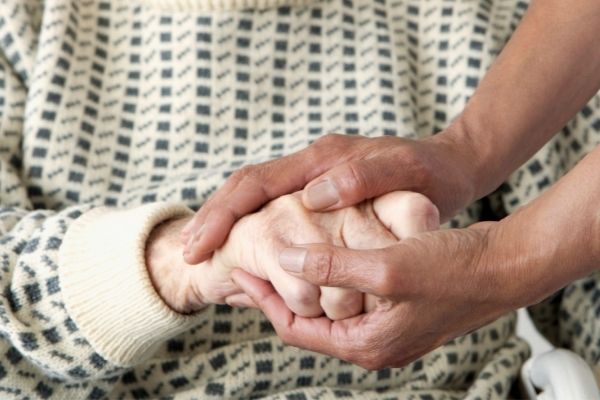 Every day we hear from more military members who face unimaginable abuse and threats. Here's what a few have shared with my team:
"My son is fighting for our freedom as a Marine. All this time he has refused the vaccine, but in the next few weeks, they told him, he will have no choice because it has been mandated. Please help these military people who put their lives on the line for our country."

"He loves serving his country, he loves his Lord and Savior, Jesus Christ, and he wants to obey and respect his employer. But he is absolutely against the mandated Covid vaccine and wonders how and if he can reject it when the time comes ... Can you advise what he should do?"

"I am not taking this mandated experimental vaccine … this is opposed to my religious beliefs and more!"

One Vietnam veteran was told, "If he continues to refuse to take the COVID vaccine, then they can take away his pension … " and he would have nothing left on which to live.

... and so many others who are reaching out to us now.
Although they come to us without hope, we give them hope. We will fight for them. No one should face the kind of abuse and threats we hear every day!
We need YOUR HELP to DEFEND AGAINST MANDATORY SHOTS and VACCINE PASSPORTS!
In addition to the military, we are helping tens of thousands of people in every state. These shot mandates are resulting in critical shortages in law enforcement, health care, teachers, airline pilots, flight attendants and more.
These shot mandates are affecting the lives of tens of millions of people. Each one has their own compelling story. So many feel betrayed and dishonored by the country they serve or the employers for whom they gave years of service.
"Please help us understand if there are any laws, U.S. or international, that prevent forced medical experimentation or vaccination."

Denver's mayor announced he was mandating the COVID-19 shot for all city employees and contractors. In addition, any "religious exemption must be signed by one's religious leader."

"After submitting my request, a week later I received a letter stating my request does not qualify for a Religious Exemption. DENIED. I believe it was wrong to mandate a vaccination for all employees. I believe it was wrong to deny my request."

"I have worked for DSHS for 20 years. I want to fight the mandate."
Stand with us so we can stand with these precious people pleading for help. We receive many positive responses from people we helped get religious exemptions. But the need is overwhelming because we also receive reports of people being terminated and military members threatened with dishonorable discharge. It breaks our hearts and is emotionally draining.
You can help by giving a monthly recurring donation or a one-time gift. Our Challenge Grant will effectively DOUBLE the impact of your donation.
These breakthrough cases are not rare. In New Jersey, there have been nearly 26,000 COVID cases among those already fully injected. More than 500 of these were serious cases that required hospitalization.
The data shows that these shots are not effective in preventing the Delta variant. In the nation of Israel, 59% of their cases were in people who were "fully vaccinated." In fact, "there are so many breakthrough infections that they dominate and most of the hospitalized patients are actually vaccinated," says Uri Shalit, a bioinformatician at the Israel Institute of Technology.
New data just came out in Australia where the "vaccinated" account for 95% of hospitalizations for COVID. That's right, if you combine both fully injected and partially injected persons in the state of Victoria (78% from fully injected plus 17% from partially injected people).
The CDC VAERS report of post-injection adverse events grows by leaps and bounds each week. As of Sept. 24, 2021, 752,801 people had adverse reactions to the COVID shots. Of those, there were 71,036 hospitalizations, 20,789 permanent disabilities, 2,262 miscarriages and 15,937 deaths.
NO ONE SHOULD BE FORCED AGAINST THEIR WILL!
Pray for our team and for the tens of thousands who are pleading for help.
Your missionaries to Washington, D.C.,
Peggy Nienaber, Vice President
Mat Staver, Chairman
Rev. Gregory Cox, Lead Missionary

P.S. In addition to DOUBLING the impact of your gift through our Challenge Grant, you can also fax state and federal lawmakers. Say NO MANDATORY SHOTS OR VACCINE PASSPORTS. Then sign our petition.


---
Sources:
"COVID-19 Breakthrough Cases Climbing in New Jersey." n.d. msn.com. Accessed October 1, 2021. Msn.com/en-us/health/medical/covid-19-breakthrough-cases-climbing-in-new-jersey/ar-AAP2Ou8.
"Dear World: Bennett Misled You on Israel's COVID-19 Success at UN - Analysis." September 29, 2021. The Jerusalem Post | JPost.com. Accessed October 1, 2021. Jpost.com/health-and-wellness/coronavirus/dear-world-bennett-lied-about-israels-covid-19-success-at-un-analysis-680540.
PROTEST FOR FREEDOM! 2021. Walk Out Wednesday: 12 noon your time zone. WalkoutWednesday.net
"The OpenVAERS Project." 2021. The OpenVAERS Project. Accessed October 1, 2021. Openvaers.com/covid-data.
"Truth Being Ignored - Victoria Australia Records 867 New COVID Cases, 375 in Hospital and 95% of Those Hospitalized Are Vaccinated." 2021. The Last Refuge. September 28, 2021. Theconservativetreehouse.com/blog/2021/09/28/truth-being-ignored-victoria-australia-records-867-new-covid-cases-375-in-hospital-and-95-of-those-hospitalized-are-vaccinated/.
"Vaccine - Liberty Counsel Action." 2021. Lcaction.org. Accessed October 5, 2021. Lcaction.org/vaccine.