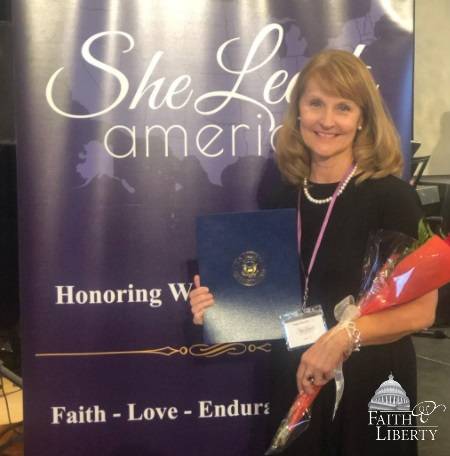 WASHINGTON, D.C. – The Advisory Board of She Leads America nominated Faith & Liberty Vice President Peggy Nienaber as a "Woman of Distinction" and awarded her a Certificate of Congressional Recognition for her tireless work and leadership on Capitol Hill.


Congresswomen Lisa McClain presented the award to Peggy during a special ceremony on Capitol Hill on Friday, October 1. This award will go into the Congressional Records of Proceedings & Debates of the 117th Congress this week.


She Leads America is made up of many ethnicities, denominations, backgrounds and races of women and seeks to empower them from all over the United States to have a voice in their areas of influence, providing a community of like-minded individuals offering support, encouragement, and networking. The collective model for the organization is Esther, who as a hidden figure, rose with dignity and purpose to save her people "for such a time as this."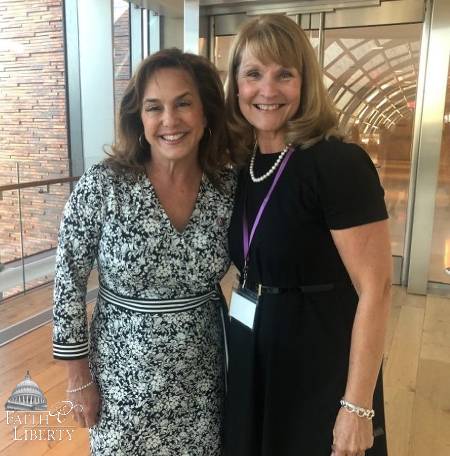 Congresswoman Lisa McClain with Faith & Liberty VP Peggy Nienaber
She Leads America recognizes the accomplishments of women of faith in areas such as business, health and wellness, education, government, law, military and first responders, non-profits, family life and welfare and media, sports and entertainment.


Congresswoman McClain also presented Certificates of Congressional Recognition to Shirley Dobson; Dr. Alveda King; author Bodie Thoene; Rev. Eve Nunez, founder of the National Latina/Latino Commission; Kathy Branzell, president of The National Day of Prayer Task Force; Penny Nance, CEO and president of Concerned Women for America; Commissioner Jolene K. Hodder, highest ranking female Salvation Army Officer in the U.S.A.; Marilyn Hickey; and Dr. Jane Hansen-Hoyt, president of Aglow INTL.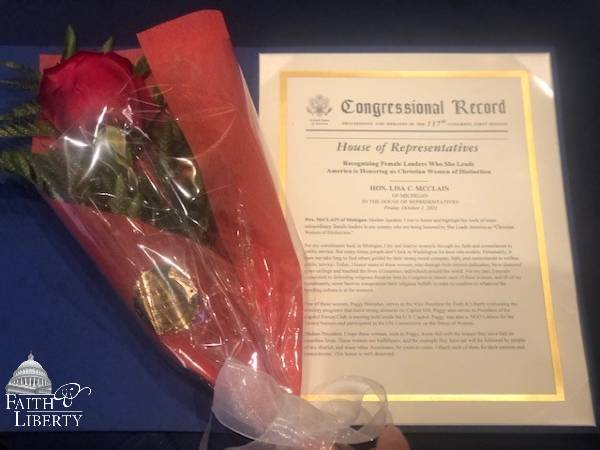 Faith & Liberty is America's premier Christian outreach to top-level government officials in Washington, D.C. Faith & Liberty accomplishes its mission through building personal relationships with individuals serving in government, distributing Scripture and informative materials, and staging special events and Bibles studies.
---
Thank you for partnering with Faith & Liberty
Your generous support forms the backbone of this gospel outreach in our nation's capital. Because of you, we are able to bring the Word of God to bear on the hearts and minds of those that make public policy in America. Click here to give.