We have been warning against this tyranny for months. Joe Biden's recent speech was divisive—scapegoating the "unvaccinated," saying, "This is a pandemic of the unvaccinated." Remember, Hitler blamed the Jews for disease and the "Black Death."
In just one day, our team helped more than 1,400 people! And we have 600 or more requests for help every day. This is exhausting physically and emotionally.
But we are determined to stay the course in our fight to defend and preserve our fundamental freedoms, including religious freedom. — Your Faith & Liberty team
Give to Faith & Liberty today to DOUBLE your impact with our Challenge Grant and help us fight for freedom!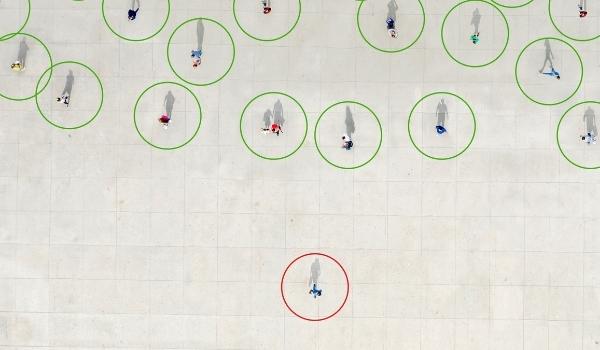 In a chilling speech, Joe Biden touted that the COVID shots are "safe"—but the families of the 14,506 people who died after the shots disagree.
One nurse named Megan shares firsthand accounts of the truth. "Our small, rural hospital lost one of our paramedics from an MI [myocardial infraction/heart attack] related to the vaccine, and in addition, [we] have had an enormous uptick in strokes, failure to thrive, heart attacks and clotting complications in patients' post-vaccination. In addition, 8 out of 10 patients admitted to our ICU since March for severe Covid, have been vaccinated." (emphasis added)
The shots can be deadly and medical staff are seeing firsthand how they do not stop severe reactions to this virus! However, Biden mandated that all federal employees and anyone whose employer contracts with the government must be 100% jabbed.
He also demanded that private companies with 100 employees or more must be fully injected or "any workers who remain unvaccinated to produce a negative test result on at least a weekly basis before coming to work." This places all responsibility for enforcement on private businesses.
Biden doesn't stop there. He is pushing for 100% vaccination levels in our schools and demanding students and teachers wear masks 100% of the time indoors. However, another doctor shared privately, "I am a pediatric emergency medicine doctor. I am seeing a significant number of post-vaccine side effects ranging from myocarditis to paralysis. … Vaccine side effects are being ignored and covered up. I'm not allowed to say this where I work, but please don't vaccinate your kids!!!"
NO ONE SHOULD BE FORCED TO TAKE THESE SHOTS.
We are retaining additional workers to help us in the enormous battle. We need your help so we can help more people. The impact of your donation will be effectively doubled through our Challenge Grant. Give to Faith & Liberty today to help stop this government-forced injustice.

In Washington state, one of the hundreds of people who asked for help said, "I will be fired if I do not take the vaccine and won't be eligible for unemployment or be able to draw my retirement that I have paid into for 22 years."
Another person from the same state said, "I am trusting God for everything that concerns me. … I will not engage in taking this vaccine. Please help me find the legal way to fight."
A husband reached out, "I am utterly and completely fearful of the possible side effects of any of these vaccines. Assist me in obtaining a religious exemption and/or represent me if said exemption gets denied. My wife and I have had the Covid-19 virus last year and the symptoms were mild."
Another man asked for our help, "I still have the right to choose. They will not and cannot guarantee that I will not have a negative reaction, disability or even die, yet they insist this is a condition for me to keep working. I am drawing the line, and I am not quitting, resigning or retiring."
And there are more than 600 requests like these pouring in EVERY DAY! Please pray that God will raise up laborers to help with this overwhelming burden so we can assist more people.
Mineral College: "As of today, [my spouse] and I were APPROVED for the Religious Exemption!! … I want to THANK YOU very much for taking interest in our situation, helping to guide me in this journey, and all the efforts you made to make this happen so we can fulfill our dreams and career paths!! ... Know the work you do does not go unnoticed!!! … Words cannot express my gratitude. Know that what you did has made an impact on my life and you will not be forgotten."
Our Challenge Grant will DOUBLE the impact of each gift right now. Please, prayerfully consider making a sacrificial gift to help us defend freedom. Select here or the button below.
We need your help. While some have been fired, others have impending deadlines. Our military members are now being summoned for potential dishonorable discharge. Members of our just helped 2,500 members on a military base where the commander withdrew the shot mandate after reading our legal memo.
We could not do this without you. Help us help more people.
You can also help by faxing state and federal lawmakers. Say NO MANDATORY SHOTS.

Our work is only possible because of support from people like you. Stand with us today by signing up to give monthly recurring donations or a one-time gift that our Challenge Grant will now effectively double.
Your missionaries to Washington, D.C.,
Peggy Nienaber, Vice President
Mat Staver, Chairman
Rev. Gregory Cox, Lead Missionary
P.S. Our Challenge Grant will effectively DOUBLE the impact of your donations! Select here to equip our staff to fight this battle for free and fair medical choices for everyone.
P.P.S. Send faxes to key leaders demanding NO MANDATORY SHOTS OR VACCINE PASSPORTS. And then sign our petition.
Spread the word about Walk Out Wednesday. Visit walkoutwednesday.net.


---
Sources:
Anonymous Doctor. 2021. "Real Medical Observations." C19 VAX REACTIONS. Accessed September 10, 2021. C19vaxreactions.com/real-medical-observations.html
Megan. 2021. "Real Medical Observations." C19 VAX REACTIONS. Accessed September 10, 2021. C19vaxreactions.com/real-medical-observations.html
"President Biden's COVID-19 Plan." 2021. The White House. September 9, 2021. Whitehouse.gov/covidplan/.
"Resources & Research." Liberty Counsel, 2021. LC.org/vaccine.
"The OpenVAERS Project." n.d. The OpenVAERS Project. openvaers.com/covid-data.
"Walk Out Wednesday." WalkOutWednesday.net. Liberty Counsel, 2021. walkoutwednesday.net.‌