Joe Biden's FDA released two confusing letters that the media used to falsely state the Pfizer COVID shots are now approved. But the truth is—there is no FDA-approved COVID shot available in the United States.
Meanwhile, people are losing their health, their livelihoods and even their lives over the COVID shots and the inhumane mandates. Defend the right to refuse the jab & have YOUR IMPACT DOUBLED by the Challenge Grant! —Your Faith & Liberty team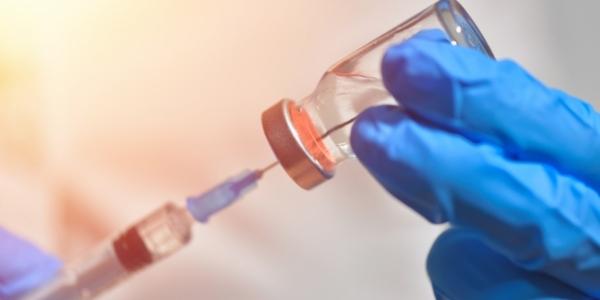 The Food and Drug Administration (FDA) has done a bait-and-switch, and the media has—once again—failed to report the truth. There is currently NO fully licensed COVID shot available in the United States.
Albeit confusing—and probably intentionally so—the following summarizes the current status of the Pfizer-BioNTech shots:
All existing Pfizer vials (in the hundreds of millions) remain under the federal Emergency Use Authorization (EUA), meaning people have the "option to accept or refuse."

The third or "booster" Pfizer shot is identical to the above and remains under the EUA with limited use to certain categories of people.

BioNTech received FDA approval for people ages 16 and above under the name "Comirnaty," but there are no Comirnaty doses available in the United States

.
In other words, there is currently NO FDA-approved COVID-19 injection available anywhere in the United States. Every COVID shot in America remains under the EUA law and so people have the "option to accept or refuse" them.

Even when an FDA-approved COVID shot becomes available, individuals are protected by federal law and many state laws from being forced to get these shots based on their sincere religious beliefs or conscience rights.
Meanwhile, the flood of requests for legal help continues. It is emotionally and physically exhausting. We are working with tens of thousands of people in the largest corporations, health care, schools, the military and going after several states.
Maine Gov. Janet Mills says that federal law does not apply in her state! We'll see! The judge set an emergency injunction hearing later this month.
Help us defend these desperate people!
Job losses and lies ...
Yaakov refused to take the jab due to his deeply held religious convictions. His boss kicked him off the property and terminated his employment. But rather than his boss admitting he had fired Yaakov over his religious beliefs, he listed Yaakov as having "quit" to try to deny him unemployment benefits.
Dolly writes, "Our CFO is threatening to fire any of her employees who submit a religious exemption because she believes everyone should be vaccinated." Regardless of the CFO's "belief" in these COVID shots, she cannot violate her employee's legal rights to religious accommodation.
Invading every aspect of your life: Illegal inquiries ...
The employer Candace works for demanded to review her church's bylaws, and even when her pastor sent the employer a personal letter, she was still refused a religious exemption. She was placed on unpaid leave on September 1. "During this process, I have been lied to, discriminated against and humiliated by my employer," Candace writes.
Ashlynn has an equally intrusive employer demanding to review her full medical files so that they, not her doctors, can determine if she "needs" an exemption. But she has also been warned that, even if her medical history shows she requires an exemption, there will still be no place in the company for her. She will lose her job October 1 no matter what.
Help Faith & Liberty help these hurting people!
Throughout the day, the stomachs of our staff churn because of the volume of unbelievable and heartbreaking pleas for help they receive. Each request is an emergency with impending deadlines. We have never experienced anything like this gut-wrenching experience with so many people desperate for help. Please pray for our team so we can overcome these evil mandates.
Defend FREEDOM and DOUBLE the IMPACT of your donation.

Your missionaries to Washington, D.C.,
Peggy Nienaber, Vice President
Mat Staver, Chairman
Rev. Gregory Cox, Lead Missionary
P.S. DOUBLE THE IMPACT OF YOUR GIFT with our Challenge Grant.
P.P.S. There's one more thing you can do to help! Send a fax and sign our petition—Demand lawmakers STOP MANDATORY COVID SHOTS and VACCINE PASSPORTS!


*Names in this message have been changed for privacy. All patient stories are from our clients.


---
Sources:
"FDA Does a Bait and Switch with COVID Shots." Liberty Counsel, August 27, 2021. Liberty Counsel. LC.org/newsroom/details/082721-fda-does-a-bait-and-switch-with-covid-shots.
"Resources & Research." Liberty Counsel, 2021. LC.org/vaccine.
"The OpenVAERS Project." n.d. The OpenVAERS Project. openvaers.com/covid-data.
"Walk Out Wednesday." WalkOutWednesday.net. Liberty Counsel, 2021. walkoutwednesday.net.‌