A national catastrophe is barreling down on America.
There is already a critical nationwide shortage of nurses and other medical staff. But now hospitals are firing staff in mass numbers!
In two days, the Texas Health Resources hospital system will fire every employee—from doctors to custodians—who have not submitted proof of their COVID jab. This is the chain where we have a whistleblower who shared that more than 80% of the staff didn't want this jab. That equates to about 19,000 of approximately 30,000 staff.
How can they possibly think they can run the hospitals with only a fraction of their staff? Yet, this is happening all across our nation. Medical professionals went from heroes to zeros. They are being called murderers, publicly marked for harassment, given the silent treatment, bullied by their employers and now even fired! These medical professionals are just one of the many groups of people who serve our nation that we rely on daily. Now they are pleading for our help!
We rely 100% on your support to meet this massive need. Give to Faith & Liberty today to help stop this injustice. — Your Faith & Liberty team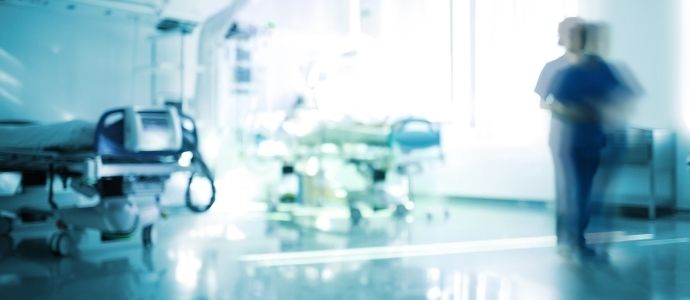 "There's not enough staff to keep beds open," Dr. Tom Sugarman, an emergency physician, told The Bakersfield Californian. "Oftentimes at hospitals there are long waits and long delays."
A tiny town in California (barely 27,000 people) just had four emergency room nurses resign. "All of our hospitals are saying staffing is a big problem," said a representative for the California Hospital Association.
"For nursing jobs alone, vacancies have increased 96 percent" at Scripps Health, which has five hospitals and 28 outpatient clinics in the greater San Diego area "The staffing shortage is so severe ... [Scripps is] considering temporarily consolidating some of its outpatient centers. It is serving nearly 20 percent more patients on average than before the pandemic," according to local news.
While government officials refuse to provide statewide data on how bad the shortages are, Gov. Gavin Newsom recently had to sign an executive order restarting a plan to look for adequate staffing ... and this is happening BEFORE the state mandates all medical staff to be injected this month!
In fact, Aya Health—a traveling nursing program—received a contract from the California Department of Public Health to "pay up to $1 billion over six months to help hospitals meet nursing and other clinical staff shortages."
Remember the Houston Methodist Hospital that fired 150 nurses? Now Houston faces a critical shortage of nurses. "All last year, through the COVID pandemic, we came to work and did our jobs," said Kara Shepherd, a labor and delivery nurse. " ... We did what we were asked. This year, we're basically told we're disposable."
These crushing mandates do not just affect others. They affect everyone! The next time you need emergency services, there may be a fraction of the people necessary to provide lifesaving care! Unless we stop this right now.
Our team is tirelessly fighting these mandates. But we can't do this alone. Please stand with us through our Challenge Grant to double the impact of your gift today.

Two of the clients in our Maine lawsuit were fired last week. Another nurse in Maine just sent us her resignation letter.
The pressure placed on these health care workers is inhumane. Two nurses committed suicide in South Dakota because of the bullying they experienced.
A New York respiratory therapist told us, "It is the only job I've known for 10+ years and I love helping people." She works at three different hospitals. She had COVID last year, so she already has natural immunity. But she will be fired from all three locations because Gov. Andrew Cuomo—who resigned in disgrace—mandated this forced injection on his way out the door!
We just sent a demand letter last week and will take action if this mandate is not reversed.
This respiratory therapist is one of the people who has the best possible immunity, yet the state is telling her she can't serve the people who need her the most because of the government inserting itself into the care—or really the denial of care—for New Yorkers.
Right now, the states of California, Oregon, Maine, New York and Rhode Island are all mandating these injections for health care workers. In addition to the state mandates, scores of hospitals are issuing their own shot mandates.
The number of nurses and other health care staff who will be terminated or will resign is staggering. This is a national emergency!
We cannot fight back on all of these fronts without your help! Give to Faith & Liberty today to help stop this stupidity and injustice.

Some of those who succumb to the pressure may end up like this person who got the injection. Four weeks after the shot, he "started convulsing and turned blue. He had dark red blood coming out [of] his mouth. He was down for several minutes. I had to call 911. ... [Later] I woke up to him gurgling and convulsing in bed. I had to rush him to the hospital again. Like many stories I've read, he has had every test possible, and they are all normal!"

We need YOUR HELP to win this massive nationwide battle defending YOUR RIGHT TO CONTROL WHAT GOES INTO YOUR OWN BODY! We need your help both spiritually and financially. Our Challenge Grant will DOUBLE each gift to Faith & Liberty. Your help is saving both lives and liberty!

You can also help stop the tyranny by faxing governors and Congress. Tell them NO MANDATORY COVID SHOTS OR VACCINE PASSPORTS! Urge these leaders to push back and protect freedom with your urgent fax.

Please, help us help others in need!
Your missionaries to Washington, D.C.,
Peggy Nienaber, Vice President
Mat Staver, Chairman
Rev. Gregory Cox, Lead Missionary
P.S. A generous Challenge Grant will DOUBLE the impact of every donation. Please, prayerfully consider supporting our work today.

P.P.S. Fax state and federal lawmakers to say NO MANDATORY COVID SHOTS OR VACCINE PASSPORTS. And sign our petition. Then spread the word about Walk Out Wednesday. Visit walkoutwednesday.net.
Sources:
"Houston Faces Massive Nurse Shortage After 150 Nurses, Hospital Workers Fired for Vaccine Refusal." Survival Magazine, August 23, 2021. survivalmagazine.org/survival-news-info/houston-faces-massive-nurse-shortage-after-150-nurses-hospital-workers-fired-for-vaccine-refusal/.
Hwang, Kristen. 2021. "Nurse Shortages in California Reaching Crisis Point." The Bakersfield Californian. Accessed September 3, 2021. Bakersfield.com/news/nurse-shortages-in-california-reaching-crisis-point/article_d889007a-0878-11ec-bd38-e749b73073d0.html.
L.R. - Pennsylvania. 2021. "Real Testimonials." C19 VAX REACTIONS. August 11, 2021. C19vaxreactions.com/real-testimonials.html.
"Resources & Research." Liberty Counsel, 2021. LC.org/vaccine.
"The OpenVAERS Project." n.d. The OpenVAERS Project. openvaers.com/covid-data.
"Walk Out Wednesday." WalkOutWednesday.net. Liberty Counsel, 2021. walkoutwednesday.net.‌