Explosive recent studies reveal there may be zero legitimate reasons to force other people to get the COVID jab (We'll share more below). But don't expect that to slow down these power-hungry dictators.
BBC just revealed that its healthy, 44-year-old radio presenter died from a reaction to a COVID jab. Lisa Shaw had splitting headaches after a COVID injection caused by blood clots in her brain, which then killed her.
Like this British broadcaster, countless Americans are now being forced to take the shots and face an unknown—and perhaps even fatal—future, permanent disability or unemployment, dismissal from school or court martial.
To fight this, a lawsuit was filed against the governor of Maine and the state's five largest hospitals with more than 2,000 plaintiffs opposing the governor's edicts that every health care worker get the shots. We are aware of two nurses who were fired last week. Americans are not slaves to their employers or governors! This is a national emergency.
The number of pleas for help is overwhelming. You can help us help these people through our Challenge Grant to double the impact of your gift. Help us fight for life and liberty. — Your Faith & Liberty team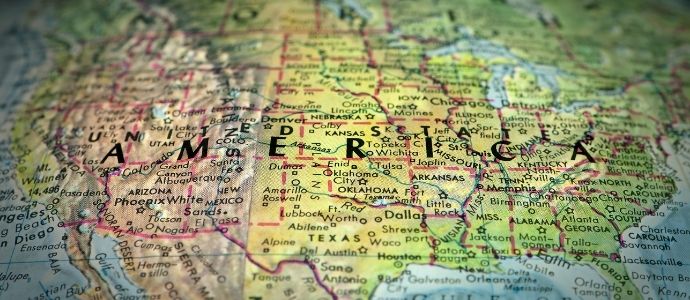 What breaks our hearts is that our staff is small compared to the enormous mountain of needs flooding our offices. One woman was driving to work to be fired at 9:30 a.m. She spent her drive time calling our team as her career was ending. We are trying to stand with as many as we can ... and requests keep pouring in:
"Please help. I was fired yesterday and escorted off the hospital premises. They handed me a letter saying they were giving me 7 days to reconsider getting the covid shot, refusing to admit they were firing me all while having a security escort to clean out my office, they took my badge, and took my keys. They threatened to sue me for ... talking about what the hospital was doing."
A single parent who is trying to keep food on the table for several sons while paying for college bills pleaded for help from us: "I need help with keeping my job. ... I'm not getting the shot and I'm a Christian and so are my sons, and we need a religious exception. I am a single person and I cannot afford to lose my job. Please help me get this together."
One nurse worked through the pandemic. The hospital was not even able to provide one fresh mask each day. Now she and her co-workers must get the shots or be fired. In her email, she pleads, "Can you help us?"
Thousands and thousands have reached out to us begging for our help. One of our team members just asked for prayer because of the crushing burden of these pleas for help under frantic deadlines. "I just have to stop and cry," she shared. We are dedicated to doing everything in our power to help everyone possible, but we are stretched very thin.
We rely 100% on your support to enable us to help these people! All of this is only possible because of your support that keeps us moving forward. Give to Faith & Liberty today to help stop this injustice.
We are hearing from people whose lives were transformed from hopelessness to victory. Below is a small sample:
"It is because of your help that today I can say my worries are lifted, and my school has accepted my exemption. I will be entering my clinical rotations this Fall. I could not have done this without you ... "
Your support is what enabled each victory! Already, you have helped transform these lives and allowed them to continue serving their mission. But there are SO MANY MORE still waiting for help!
Americans are losing their jobs, livelihoods, homes, health insurance and dreams to avoid a forced medical procedure. Stand with us as we stand with these desperate people.

A preprint study from Vietnam showed breakthrough cases "are associated with high viral loads" among those who have had the shots.
It also cited another study "comparing the viral load between vaccinated and unvaccinated people infected with the Alpha variant but found no difference in viral load between the two groups." The jab does NOTHING to stop COVID variants.
Also, government data from the U.K. shows "the fully vaccinated population accounting for 21% of all infections but 58% of all Covid-19 deaths." "Those who'd had at least one dose of a Covid-19 vaccine account for 66% of all deaths." As the jab's effectiveness decreases, these numbers will climb much higher.
Of those who were hospitalized for COVID, 6% of the uninjected population died. However, that number jumps to 30% of those who were fully vaccinated!
It is insane to mandate these shots that are dangerous and don't work.
You can also fax governors and Congress. NO MANDATORY COVID SHOTS OR VACCINE PASSPORTS! Select here or the button below.

Your missionaries to Washington, D.C.,
Peggy Nienaber, Vice President
Mat Staver, Chairman
Rev. Gregory Cox, Lead Missionary
P.S. DOUBLE THE IMPACT OF YOUR GIFT with our Challenge Grant.
P.P.S. Then don't forget to fax state and federal lawmakers to say NO MANDATORY COVID SHOTS.
Finally, sign our petition against these demands.
Learn about Walk Out Wednesday at walkoutwednesday.net.
Sources:
"CDC Says Vaccine Protectiveness Slipped amid Delta Variant." 2021. Reuters. August 18, 2021. Reuters.com/business/healthcare-pharmaceuticals/cdc-says-vaccine-protectiveness-slipped-amid-delta-variant-2021-08-18/.
Nguyen Van Vinh Chau, Nghiem My Ngoc, Lam Anh Nguyet, et al. 2021 Transmission of SARS-CoV-2 Delta variant among vaccinated healthcare workers, Vietnam. Affiliated with Hospital for Tropical Diseases, Oxford University Clinical Research Unit (Vietnam), Centre for Tropical Medicine and Global Health, Nuffield Department of Medicine, University of Oxford (UK) Accessed August 26, 2021.
"Official Data Reveals 67% of Covid-19 Deaths since February 2021 Have Been People Who Were Vaccinated." 2021. Daily Expose. August 24, 2021. Dailyexpose.co.uk/2021/08/25/official-data-reveals-67-of-covid-19-deaths-since-february-2021-have-been-people-who-were-vaccinated/.
"Resources & Research." Liberty Counsel, 2021. LC.org/vaccine.
"The OpenVAERS Project." 2021. The OpenVAERS Project. Accessed August 13, 2021. Openvaers.com/covid-data.
Weston, Katie. 2021. "BBC Presenter Died due to Complications Caused by AstraZeneca Jab." Mail Online. August 26, 2021. Dailymail.co.uk/news/article-9928939/BBC-presenter-Lisa-Shaw-died-complications-caused-AstraZeneca-covid-jab-coroner-rules.html.