Pressure is mounting for a global digital health or vaccine passport. Joe Biden's press secretary said federal agents will go door to door to persuade people to get the jab. Already, 15 European Union (EU) countries are issuing vaccine passports (VP). These are Austria, Belgium, Bulgaria, Croatia, the Czech Republic, Denmark, Estonia, Germany, Greece, Latvia, Lithuania, Luxembourg, Poland, Portugal and Spain. Iceland also has jumped on board. France is updating its VP. Italy may soon follow. Israel has its own VP. And the list goes on ...
As the rush to impose vaccine passports escalates, so do vaccine injuries and deaths. Sen. Ron Johnson (R-WI) held a press conference last week featuring women, including a mother with her 12-year-old child, who shared gripping stories of the nightmare they are experiencing after taking the shots. Read on for news you may find hard to grasp. - Your Faith & Liberty team
Tell State and Federal Lawmakers to Reject Mandatory Vaccines and Digital Passports! Fax Now! Select here or the button below.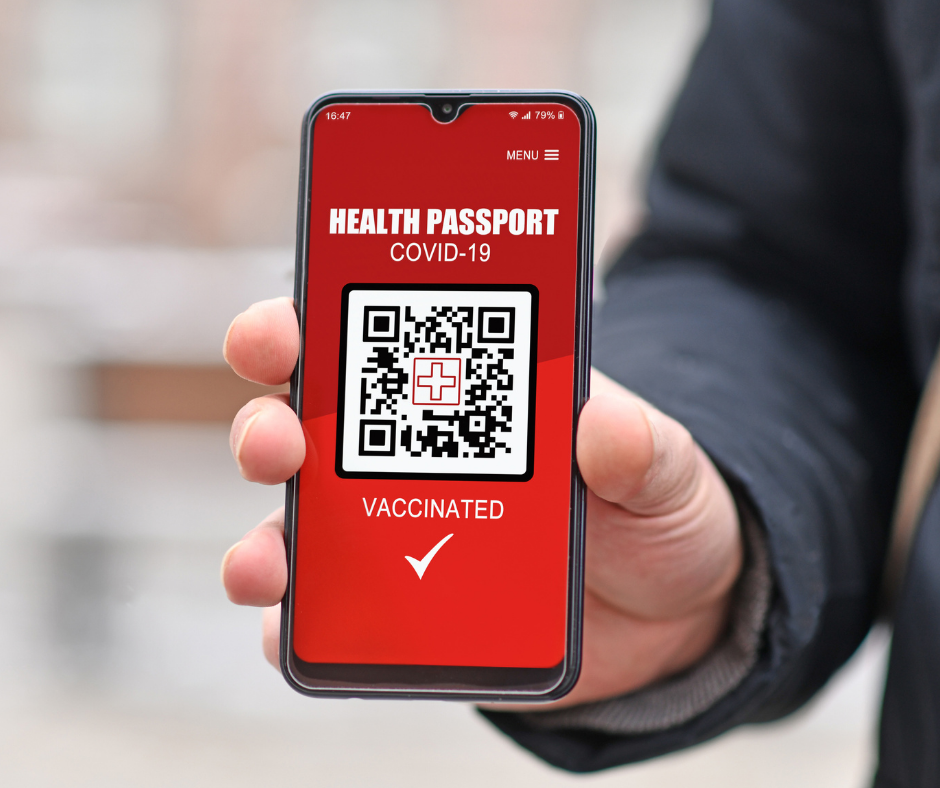 &FIRSTNAME;,
The CDC has finally acknowledged the link between the COVID shots and serious heart conditions (myocarditis/pericarditis).
More than 1,200 Americans, mostly under 30, have developed heart inflammation after receiving either of the shots. For young men under 16, the risk is even greater. They have an increased possibility of developing heart inflammation after the shots. Sadly, this is just the tip of the iceberg.
The Israel Ministry of Health has also found a link between the Pfizer/BioNTech shot (the only one in Israel) and this potentially life-threatening heart inflammation.
The study found "a probable link between receiving the second dose (of Pfizer) vaccine and the appearance of myocarditis among men aged 16 to 30." The link was stronger among men 16 to 19 than in other age groups.
Remember the swine flu in 1976? The federal government, under President Gerald Ford, instituted a mandatory national immunization program, but the program was stopped after just 53 deaths in total! Far more deaths are occurring EVERY DAY in America from these COVID shots. Where is the outcry?
Newsweek called the mid-70s vaccine program the "swine flu snafu." One wonders what they'll call the COVID shots in retrospect!
NO ONE should be forced to take these shots. Vaccine passports will spell the end of freedom. Say NO to VACCINE PASSPORTS AND TRACING APPS!

On July 1, 1990, the CDC and the FDA established the Vaccine Adverse Event Reporting System (VAERS). Total reported deaths from ALL vaccines over 31 years was 5,039. In the six months since January 2021, reported deaths from the COVID shots are 6,136! More people have died in six months from the COVID shots than the total combined deaths from all vaccines over the three decades before COVID!
Remember, both the CDC and a Harvard study concluded that the VAERS report comprises LESS THAN 1% of all the actual adverse events and deaths. To get a true picture, multiply these numbers by 99.
Through the latest reporting date available, June 25, 2021, VAERS shows nearly 411,931 total reports of adverse reactions to COVID injections. Some of the adverse reactions include the following:
4,869 cases of tinnitus (ringing in the ear)
2,081 cases of Bell's palsy (partial facial paralysis)
18,270 severe allergic reactions
1,775 anaphylaxes
1,908 thrombocytopenia/low platelets
10,400 blood clots or strokes
1,930 myocarditis or pericarditis
2,757 heart attacks (myocardial infarction)
5,852 disabilities
6,899 life-threatening conditions
775 miscarriages
6,985 deaths
VAERS reports 77,821 office visits, 54,606 urgent care visits and 23,257 hospitalizations. To understand the gravity of the situation, we urge you to watch Sen. Johnson's press conference and listen to the stories of the victims of this propaganda campaign. Be sure you have plenty of tissues. (See the link at the bottom.)
The debate over these shots is one thing. You may disagree. That is your choice. We personally know many people who have died or have been injured. We cannot remain silent. But no matter your opinion on the shots, we should all be united against vaccine passports. Already, this travesty is restricting freedom on a global scale.
WE MUST SAY YES TO FREEDOM AND NO TO VACCINE PASSPORTS. Tell Congress and the states to BAN VACCINE PASSPORTS AND TRACING APPS!

Together, we are making great progress to create a firewall of freedom at the state level. Before we began messaging on this issue, nothing was being done to stop vaccine passports. After we started faxing the governors, 19 states and counting have taken some level of action. For a complete list, see the link below.
But we need FULL protection from vaccine passports, whether pushed by governments, the private sector or schools.
We are fighting for freedom on many fronts in the courts, in Congress and in the various states. We cannot do this vital work for our freedom without YOUR SUPPORT. Extend your reach into all these battles. DOUBLE THE IMPACT OF YOUR GIFT through our Challenge Grant today.
Your missionaries to Washington, D.C.,
Peggy Nienaber, Vice President
Mat Staver, Chairman
Rev. Gregory Cox, Lead Missionary
P.S. I invite you to partner with us by DOUBLING your gift through our Challenge Grant.
Then send faxes to key leaders to say NO VACCINE PASSPORTS. Then sign our petition.
SOURCES:
LC.org/vaccine (scroll down to Vaccine Passports)
"15 EU Countries & Iceland Already Issuing COVID-19 Vaccine Passports for Travel - Finland & Hungary Lagging Behind." 2021. SchengenVisaInfo.com. June 16, 2021. https://www.schengenvisainfo.com/news/15-eu-countries-iceland-already-issuing-covid-19-vaccine-passports-for-travel-finland-hungary-lagging-behind/.
‌"CDC: Rare Heart Inflammation Cases Linked to Pfizer, Moderna Vaccines." n.d. UPI. Accessed June 29, 2021. https://www.upi.com/Top_News/US/2021/06/24/Centers-for-Disease-Control-and-Prevention-says-rare-heart-inflammation-linked-to-mRNA-vaccines/8721624518062/.
Heller, Jeffrey. 2021. Review of Israel Sees Probable Link between Pfizer Vaccine and Myocarditis Cases. Edited by Howard Goller. Reuters. June 2, 2021. https://www.reuters.com/world/middle-east/israel-sees-probable-link-between-pfizer-vaccine-small-number-myocarditis-cases-2021-06-01/.
Klein, Christopher. n.d. "When the US Government Tried to Fast-Track a Flu Vaccine." HISTORY. Accessed June 29, 2021. https://www.history.com/news/swine-flu-rush-vaccine-election-year-1976.
‌Miller, Elaine R., Pedro L. Moro, Maria Cano, and Tom T. Shimabukuro. 2015. "Deaths Following Vaccination: What Does the Evidence Show?" Vaccine 33 (29): 3288–92. https://doi.org/10.1016/j.vaccine.2015.05.023.
‌Phillips, Jack. 2021. Review of Half of Adults Infected in Latest COVID-19 Outbreak Were Fully Vaccinated: Israeli Official. The Epoch Times. June 25, 2021. https://www.theepochtimes.com/mkt_breakingnews/half-of-adults-infected-in-latest-covid-19-outbreak-were-fully-vaccinated-israeli-officials_3874223.html