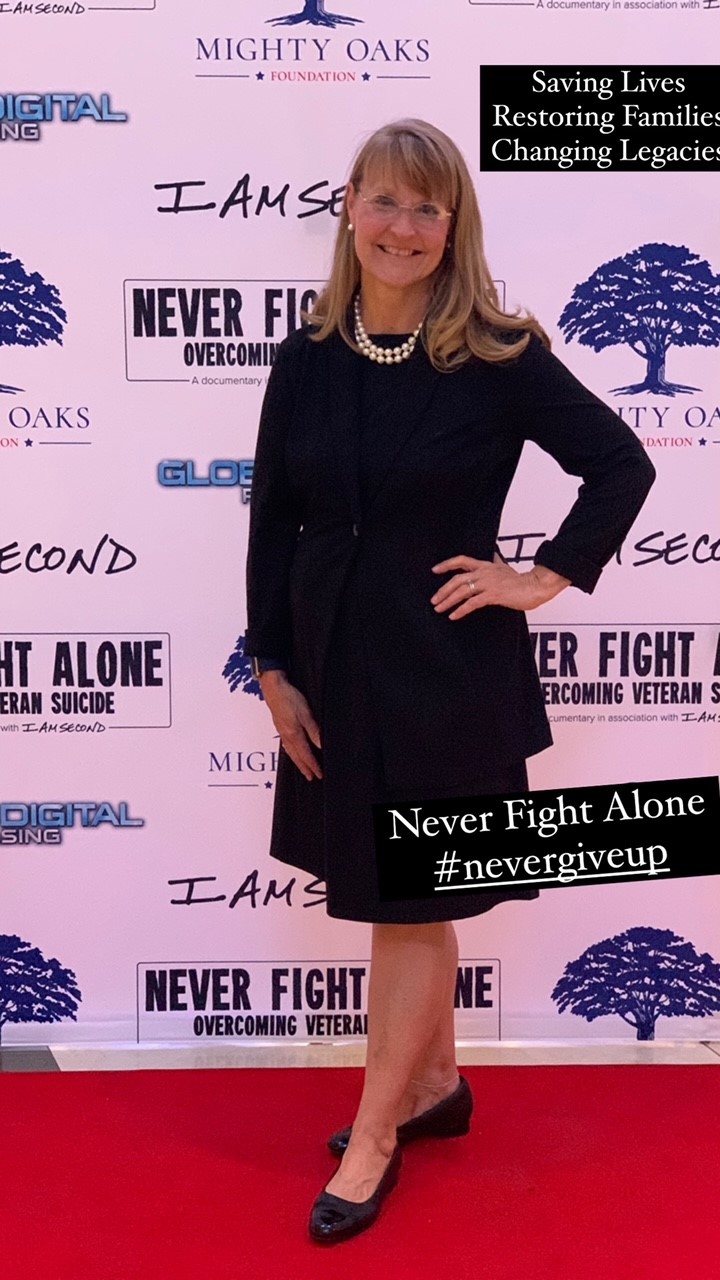 As we remember the fallen from our armed services today on Memorial Day, I'm thankful for the privilege I had this past week to participate in the VIPRed Carpet Premiere of the documentary Never Fight Alone: Overcoming Veteran Suicide. This film shows the incredible work God has done through those who have answered the call to meet the needs of service members struggling with post-traumatic stress disorder (PTSD).
We know that the Bible is one of the most important tools veterans and active-duty service members must learn to use to overcome the incredible despair that sometimes leads them to take their own life. During the premiere, I was blessed to be able to pray with some of the military men and women who fight or have fought for our country. Please join with me in continuing to pray for them and thank God for their service to our nation.
Blessings in Christ,
Peggy Nienaber, Vice President
THE MONDAY RECAP
The scheduling of speakers and side events continues as we seek to bring awareness of persecuted Christians through the International Religious Freedom Summit. Peggy participated in a planning committee session for the 2021 summit, working with the co-chairs, former Ambassador to International Religious Freedom Sam Brownback and former Chair of the U.S. Commission on International Religious Freedom Katrina Lantos Swett.
Our ministry is expanding with the various Bible Studies we host and lead. Prayer, fellowship and meeting with members of Congress and staffers allow the Faith & Liberty team to provide spiritual support. Capitol Hill is starting to open up, more staffers are returning to work, and our doors are open to give them opportunities to hear and understand God's Word.


COMING THIS WEEK
Our prophetic missionary work in Washington, D.C., continues during this critical time in history. CLICK HERE TO SUBMIT YOUR PRAYER REQUEST.

We must all stay tuned in to what's happening in our nation's capital. To stay informed on issues in Washington (e.g., "For the People Act," "Equality Act") and play your part as a citizen and a Christian, look for the Faith & Liberty emails throughout the week.
To learn more about the attack on election integrity and access key resources, click HERE.
PRAYER CONCERNS
Pray that our one-on-one times with members of Congress and their staff would show us how we can better care for and guide them toward a deeper life in Christ.
Pray for direction as we plan our upcoming Prayer Retreat, that the Lord would have His way during this special time set aside to meet with Him.
Our efforts to bring the Word of God to bear on the hearts and minds of our public policy makers are only possible because wonderful friends like you stand with us both in prayer and in your generous financial support! Thank you!
Make a difference and partner with us.