An 18-year-old woman from Nevada had to be airlifted to Loma Linda in California to save her life after she took the single Johnson & Johnson COVID injection.
Emma Burkey's pastor said about three days after this injection, she was feeling sick and started having seizures. The hospital discovered she was having dangerous blood clotting near or in her brain. News reports state she "was put into an induced coma, ventilated and had at least three brain surgeries" around April 1, and only recently is she able to start communicating with her family through eye and tongue movements.
There are nearly 3,200 other U.S. vaccine recipients whose experience was even worse than Emma's--they lost their lives after taking COVID injections. While we support this as your free choice, we firmly believe that COVID shots should never be mandated or coerced.
Yet, we've been made aware of situations all across the nation where people, including employees, students and customers, are being forced to take these injections. Send a fax to the governors and legislators to demand NO mandatory vaccine passports. - Your Faith & Liberty team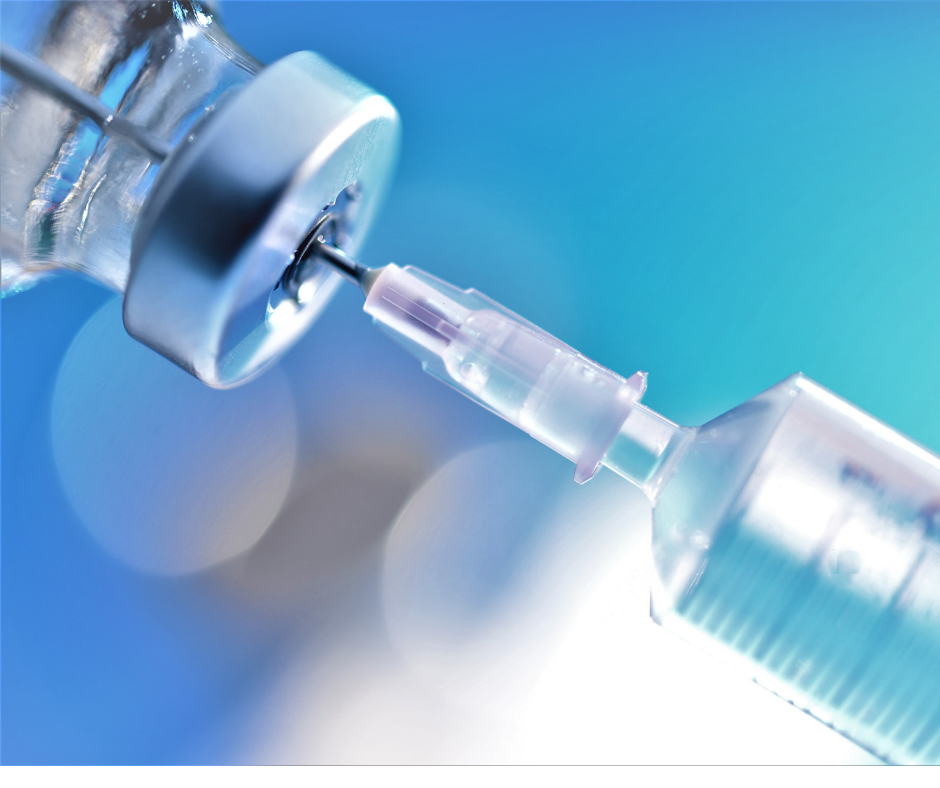 Emma's severe reaction was very likely one of the supposedly original cases that led to the J&J shot being suspended on April 14.
However, on April 23, the Advisory Committee on Immunization Practices at the Centers for Disease Control and Prevention held a meeting where they publicly admitted that there were more than double the number of reactions to J&J shot than originally reported. In addition, rather than one death, as is commonly reported to the public, there have been three deaths related to this J&J shot in the U.S.
The most explosive aspect of this meeting was mentioned in passing in an attempt to minimize these numbers. The presenter admitted that additional vaccine reactions had occurred that had not been included and said that the number of possible reactions was actually fluctuating "on a daily basis." This statement hints that even if half of these changes are new cases being added, that almost every 48 hours, a new vaccine reaction is being flagged as related to this internal investigation of blood clotting after the J&J shot.
The cases being reported publicly aren't even close to accurate because these private, internal government investigators act like they can just wave a magic wand and say everything is "not related" to the vaccine. In fact, blood-clotting problems have been reported after injecting all three of the emergency use authorized vaccines in America (Pfizer, Moderna and J&J).
But the meeting didn't stop there. During public comment, it was strongly advocated that the government must launch a data and surveillance system to have a government record of everyone who has or has not gotten these injections so it could be used as a basis to open the nation!
And that's exactly where our serious concerns arise!
Your freedom is at risk. There is a full campaign underway to convince Americans to beg for the type of surveillance that traditional communist dictators could only dream of. This effort is targeting and conditioning Americans to cower in fear and to throw away our freedom at the first sight of a potential solution. The question is, will freedom-loving Americans bow to mass government surveillance and vaccine passports?
Now is your time to fight back. Send your urgent fax to the governors and legislators to stop vaccine passports from becoming mandatory across America and around the world.

We firmly believe we can win this battle. Already seven governors have acted to block vaccine passports. It only takes one signature of the governor to stop these vaccine passports for everyone in their state. Even if you have faxed before, now that these governors are acting, it is crucial to fax, sign our petition and call them until they take action! We will be sending a list of our petition signers to these governors.
Republican-controlled states that have active bills to block vaccine passports include AL, AR, AZ, IA, ID, IN, MO, NE, NH, OH, OK, SC, SD, TN, TX and WY. The number of Republican-controlled states that have taken no legislative or executive action has shrunk to only GA, MS and WV. Meanwhile, ND voted down freedom-protecting legislation.
We should never be forced to carry a vaccine or digital health passport to live in America. We need your help to end this now. These governors and legislators need to hear from you!

We want to be clear. We have NEVER taken an official position against vaccines. Instead, we support your right to decide whether to have any vaccine. That right is even more critical with the COVID shots because of their lack of testing (which usually takes a minimum of five years) and the experimental nature of mRNA technology (which has never been FDA licensed for vaccines) along with other concerns.
And we do have a rich history of fighting for your right to make those decisions and not be mandated by government or coerced by private corporations. Our right to work, travel, shop, dine or worship should never depend on having a digital health or vaccine passport. Send a fax to the governors and legislators to say NO TO MANDATORY VACCINE PASSPORTS AND TRACKING APPS.

Faith & Liberty does so much more than just investigative reporting, policy analysis and providing you with the tools to partner with our team and make a difference. Our team works every day to impact the hearts and minds of our nation's public policy makers with the truths of the Gospel. We also work regularly with federal and state lawmakers to protect your freedom. We need your help and your voice to magnify our efforts.
Your donations are what makes it possible to offer these resources to our governors and encourage our elected officials to preserve our liberties.
Please prayerfully consider a monthly recurring donation or a one-time gift to our organization today. And DOUBLE the impact of your gift through our Challenge Grant. Support Faith & Liberty by selecting here or the button below.

In your service,
Peggy Nienaber, Vice President, Faith & Liberty
Mat Staver, Chairman
Rev. Gregory Cox, Lead Missionary, Faith & Liberty
P.S. If you don't want politicians and CEOs forcing you to take these injections, now is the time to make your voice heard. Join our extended Challenge Grant to effectively DOUBLE the impact of your donations! Select here to equip our staff to fight this battle for free and fair medical choices.
Send a fax to key leaders demanding they do not mandate a vaccine. And sign our petition to these leaders to be delivered at critical moments in this fight against mandatory vaccinations.
Sources:
Advisory Committee on Immunization Practices at the Centers for Disease Control and Prevention (2021, Apr 23). WATCH: U.S. federal advisory panel meets to assess Johnson & Johnson vaccine. YouTube: Washington Post Channel.
Hynes, M. (2021, Apr 21). A Nevada 18-year-old was one of the 6 women who was found to have blood clots after J&J vaccine. Las Vegas Review-Journal.
Channel 3 Staff. (2021, Apr 19). Clark County teen endures 3 brain surgeries after J&J vaccine. KSNV-TV NBC.