I have some exciting news. We now have well over 100 people coming into the Ministry Center for Bible studies and other gatherings each week. In fact, we are adding another Bible study because the evening ones are maxing out. Praise God for the response to the Word of God on Capitol Hill!

Recently, as Vice-President of Faith & Liberty, I had the opportunity to talk and pray with the new Chaplain for the House of Representatives, Chaplain Margaret Kibben. I was able to share with her about the Ministry Center and the many activities that we have for congressional staffers.
Praise God for making a difference!
Blessings,


Peggy Nienabar
Vice President


THE MONDAY RECAP

Three years ago, Leah Sharibu was one of 100 girls kidnapped and held as a slave for life by Boko Haram. Peggy was able to participate in a 3-hour prayer call to bring awareness about those Christians being held against their will. It has been three years since Leah was kidnapped and she is still being held as a slave for life because she refuses to renounce her Christian faith. Former NFL star Benjamin Watson and many others participated in the call and offered prayer for the return of Leah. Nigeria is listed as a country of concern by the USA State Department.
Our team participated in the National Pro-life Coalition Call with several U.S. Senators, asking them to reject the nomination of Xavier Becerra as HHS Secretary because of his radical pro-abortion views.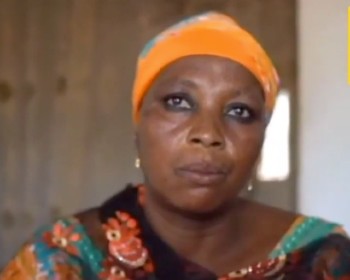 Leah Sharibu
UPCOMING THIS WEEK
The Faith & Liberty team is preparing for the upcoming event, "Prayers 4 America" taking place March 31st at noon ET in Washington, DC. If you would like to participate in this event, please call Patty Bills at our office 202-737-1776 for information. We will be praying for Healing, Hope and Harvest in our nation! I hope you will join us on March 31.
The Faith Liberty team will be partnering with Seedline International to hold the US Capitol Bible Reading Marathon at the Ministry Center from May 1 to May 5. To participate in reading virtually or in person, please call our office at 202-737-1776 and ask for Patty Bills. We are especially in need of readers for the evening and midnight shifts.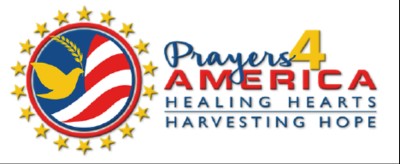 Our prophetic missionary work in Washington, DC continues during this critical time in history. CLICK HERE TO SUBMIT YOUR PRAYER REQUEST.

There is so much happening in our nation's capital that demands our attention and immediate response. Look for our ACTION emails coming up this week.
PRAYER
Please continue to pray for for the return of Leah Sharibu as well as the Christians who are suffering from persecution every day in Nigeria. Pray for our "Prayers 4 America" event and that God would help our nation to repent and return to Him.
All of our efforts to bring the Word of God to bear on the hearts and minds of our public policy makers are only possible because wonderful friends like you stand with us both in prayer and in your generous financial support! Again, thank you!
God bless you!