Discrimination is exploding across America.
For law school graduates, the next step is the bar exam in July. But after students submitted their $1,000 nonrefundable application fee in South Carolina, they received a letter saying

there will be limited seats available for the exam and the state bar will give priority to those who provide proof of receiving the COVID shot(s)

.
If anyone does not get a seat, the bar will keep their application fee and force them to wait seven months before the next testing opportunity—where the same discriminatory rules will likely apply.
With restricted seating, these graduates could be banned from taking the bar exam, and thus prevented from practicing law in the state! They are being forced to choose between their career or their personal health—and for vaccines that have known adverse effects, not to mention the Johnson & Johnson shot made with aborted fetal cell lines. Demand freedom from MANDATORY VACCINE PASSPORTS and TRACING APPS! — Your team at Faith & Liberty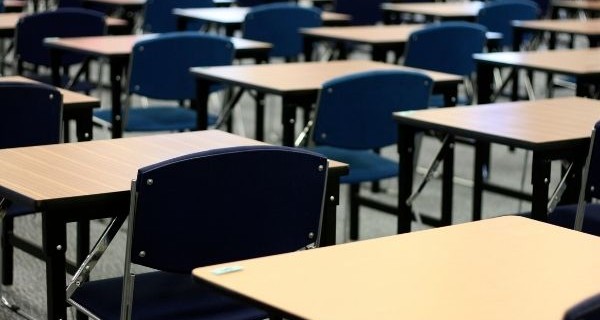 South Carolina's bar just sent this email for the July exam, stating that all applicants must undergo a 14-day quarantine prior to the exam, mandatory COVID testing immediately prior to the exam and medical screening. The email continues:
"Further, since all applicants should have ample opportunity to receive a COVID-19 vaccination prior to the examination, only limited seating capacity will be provided for applicants who have not been fully vaccinated. In the event there is not enough seating for all the unvaccinated applicants, unvaccinated applicants may be chosen by random or by such other method as the Supreme Court may determine is appropriate to fill these seats, and those not selected will be rescheduled for the February 2022 examination. Applicants are strongly encouraged to complete their COVID-19 vaccination as soon as possible" (emphasis in original).
However, if a student already has taken the injection, it states, "It is anticipated that applicants who have been fully vaccinated for COVID-19 prior to the examination will not be required to comply with any further mitigation measures prior to or during the examination" (emphasis added).
Keep in mind that as of mid-April, the government has already traced and tracked 5,800 people who were fully vaccinated against COVID who later got sick with COVID. In addition, "nearly 400 required treatment at hospitals and 74 died," according to an email sent from the CDC.
There is ample evidence that people with or without this injection can get this virus. Moreover, under the federal Emergency Use Authorization, this state lawyers' association is breaking the law to force people to violate their conscience.
Members of your Faith & Liberty team have gone through the rigors of law school and the bar exam. They know how stressful this exam is on everyone involved. Everything is riding on the line during this multiday exam. We cannot imagine the added stress these graduates are facing after receiving this letter

.
Stop this insanity. Tell governors and legislators NO MANDATORY VACCINE PASSPORTS or TRACKING APPS.

Why should you care about these students? Because if we are silent, then you are next. Your freedom to leave your home, work, travel, shop, dine or worship may depend on a digital health passport. German theologian and pastor Martin Niemöller saw this under the Nazi occupation; he warned, "They came for the Jews, and I did not speak out—because I was not a Jew. Then they came for me—and there was no one left to speak for me."
This is a very intense test that is preceded by at least three arduous and stressful years in law school. Your future career hangs on your preparation and the outcome of this several-day exam. Failure is devastating because you cannot practice law without passing this exam.
We cannot imagine the added stress of being coerced into taking a COVID shot that is still undergoing testing, and which has resulted in adverse reactions—and even death. These students should never be put in this situation. We will do everything possible to help these students!
Job offers are often contingent on successfully passing the bar. Most of these students who are not vaccinated will have to delay taking the bar exam for nearly a year. Most graduates face significant pressure to start paying back student loans. Many already have families, and their bills are piling up. The stress comes from all corners. This added stress is unbearable.
What these students are facing with the bar exam is a small taste of what everyone will experience with mandatory vaccine passports. The idea of digital health passports predates COVID and will continue long thereafter.

COVID is merely the springboard to force everyone on the planet to have a digital health passport. Remember, this is much broader than vaccines. Your freedom is at stake

.
Stand up for freedom. Tell governors and legislators NO MANDATORY VACCINE PASSPORTS or TRACKING APPS.




When your missionary team at Faith & Liberty first joined this battle, no states were fighting. Now, in Congress and in 18 Republican-controlled states, there is either active legislation, signed executive orders or both. Only five Republican states have either refused to act or defeated legislation. Even if you have already sent a fax or signed the petition, do so again. We must keep this issue in front of governors and legislators who can make a difference.
Members of the Faith & Liberty team reached out to the governor of South Carolina, offered a sample executive order and urged him to sign it. We encourage you to call Gov. Henry McMaster at 803-734-2100 and encourage him to act now.
Our issue is not about vaccination—it's about a government-mandated vaccination that forces people to violate their conscience. It's about protecting and preserving our cherished freedoms, including our religious liberty!
Please consider becoming a monthly recurring donor or sending a one-time gift today. DOUBLE the impact of your gift through our Challenge Grant. Support Faith & Liberty here or the button below.




Fighting for Freedom,
Peggy Nienaber, Vice President
Mat Staver, Chairman
Rev. Gregory Cox, Lead Missionary
Sources:
South Carolina procedure for the bar examination. (2021, April). July 2021 Bar Examination and the Coronavirus Pandemic. Document provided to law students.
Stieber, Z. (2021, Apr 15). 5,800 fully vaccinated Americans have contracted COVID-19, 74 dead: CDC. The Epoch Times.